May 15, 2012
GST Motorsports:1st at Global Time Attack rd.2
Road Atlanta – Braselton, GA, 5/12/12 – The GST Motorsports Time Attack Racing Team secured first place overall and new Time Attack track record with a time of 1:23.628
"The development of our new platform is coming along well. The Road Atlanta facility was fantastic, a real treat to continue refining the new package for the upcoming events" commented Jeff Westphal, driver of the GST Time Attack Subaru L.
"I can't thank the GTA crew enough for putting on the event as well as the World Racing team for all of their help" Continued Westphal.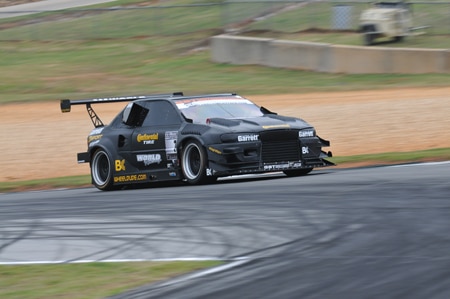 Mike Warfield, owner and engine tuner at GST Motorsports, had this to say about the team's event; "I would pretty much like to echo Jeff's comments regarding not only the track but our thanks to both the GTA and World Racing crew's"
"Aside from some teething issues with the car the event went really well for us, I would like to add my thanks to our fantastic crew of Earl, Phil and Aaron at the track as well as Keith, Zalo and Mert back at basecamp GST. Obviously additionally my eternal thanks to Jeff for putting in a shift only he knows how to do behind the wheel all weekend!" Added Warfield.
news_end_content:
GST Motorsports would like to thank their sponsors for their continued support: Continental Tire, Ksport USA, World Racing, World Electronics, Cosworth, AFI Turbo, Wheeldude.com, Mishimoto, Rota Wheels, JE Pistons, BC, ACT Clutches, Kognition Designs, Full Race, Huck Gee , Turbosmart USA, ATP Turbo and Garrett Turbo's
Next up for the GST Motorsports team is Global Time Attack – Palm Beach, FL June 1st – 2nd.
Watch the video here! http://youtu.be/HLDKH8T0VyU