April 4, 2022
Gray's Racing's "2NASTI" 2,000+ HP 1969 Chevy Camaro Gets it Done with a 102mm Garrett Turbo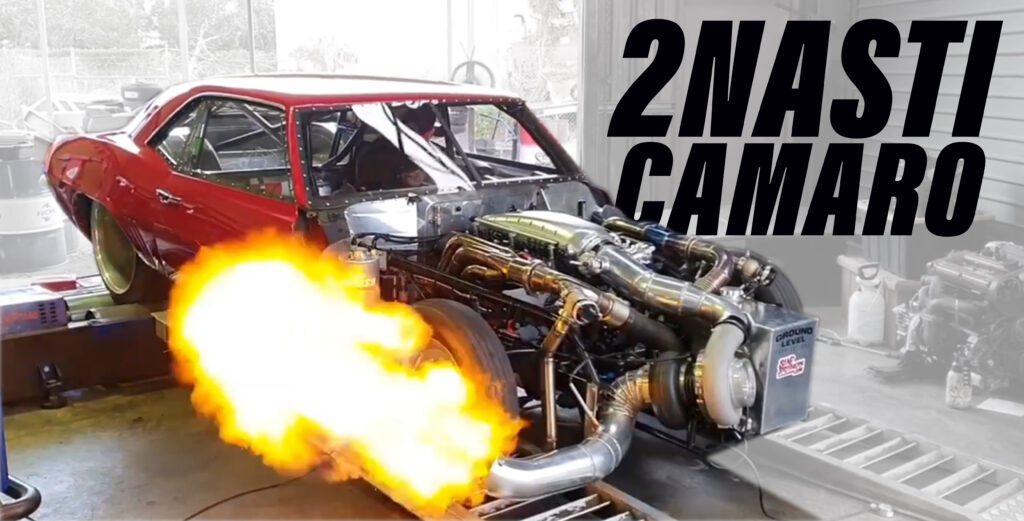 By Ainsley Jacobs
Making 2,000+ horsepower with its single 102mm Garrett turbo, Gray's Racing's "2NASTI" 1969 Camaro dominates the drag strip.
Bought as a turnkey car with a blown alcohol combination and a Dana 60 rear end, Gray's Racing's 1969 Chevy Camaro Z/28 drag car known as "2NASTI" soon stepped up to a single Garrett turbocharger making a couple thousand horsepower. Wheelman Jayden Gray was getting more and more serious with his operation and was chasing both reliability and tunability, so Paul Morel of X-Treme Motorsport Townsville in Queensland, Australia, was brought in to build a new 8.3-liter bullet and convert the full tube chassis classic car over to a single turbo system instead.
The 11:1 compression ratio 509 ci Dart block-based big block engine was rebuilt and coupled with a Plazmaman billet intake manifold. Capable of supporting loads of boost, a massive 102mm Garrett GTX5544R Gen II large frame turbo – engineered for the fastest race cars – was then added. To control the pressure and make sure the Garrett performs to its fullest potential, twin 60mm wastegates were also plumbed into the engine bay. Methanol fuel is supplied via a mechanical Kinsler pump mounted off the camshaft, and two Siemens Deka fuel injectors per cylinder in the billet Plazmaman intake manifold accommodate sixteen 2,433cc individual units.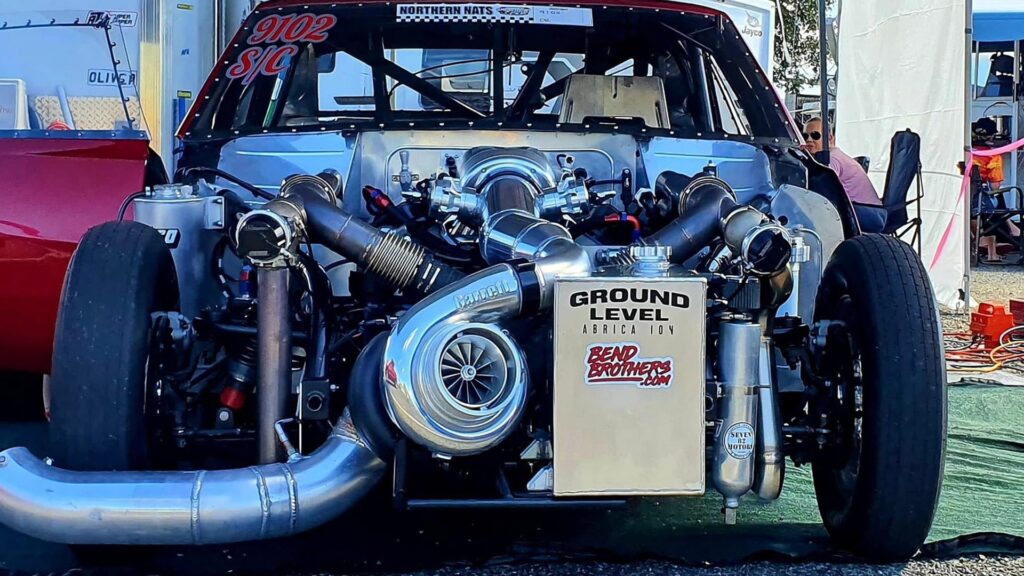 Responsible for harnessing the horsepower and sending it on its way to the ground is a Powerglide transmission rated to support 2,500+ ponies from Mike's Transmission with a Reid case. Additionally, a bolt-together billet torque converter from PTC with a chromoly Mark Williams tail shaft are also integral pieces of the performance puzzle. A full-on drag car, the Z/28 Camaro is equipped with an essential four-link rear suspension system, full floater 9.5" rear end, and custom shocks by Australia's Gazzard Brothers Racing. Billet Specialties double-beadlocked 15"x14" rear wheels were paired with 15" Front Runners.
In addition to tuning the suspension to hook at the dragstrip, X-Treme Motorsport also took point on tuning the Haltech Elite 2500 engine management system. On the chassis dyno on wastegate pressure only and with wheel slip issues, "2NASTI" put down 1,225-rear wheel horsepower at roughly 16 psi although the team estimates it has been north of the 2,000-horsepower mark in the mid-30 psi range. Jayden put the first full test pass on the Gray's Racing "2NASTI" 1969 Camaro Z/28 in March of 2021 and went 7.655 at 176 mph in the quarter-mile on big, crinkle wall slick tires. With Morel's assistance, that number was soon eclipsed to 7.301 at 190.65 mph on only 24 psi of boost. By September, though, the team had swapped the Gray's Racing "2NASTI" Camaro over to a radial tire and ran 4.8-seconds at 155 mph in the eighth-mile during their first outing – with more planned for the coming future.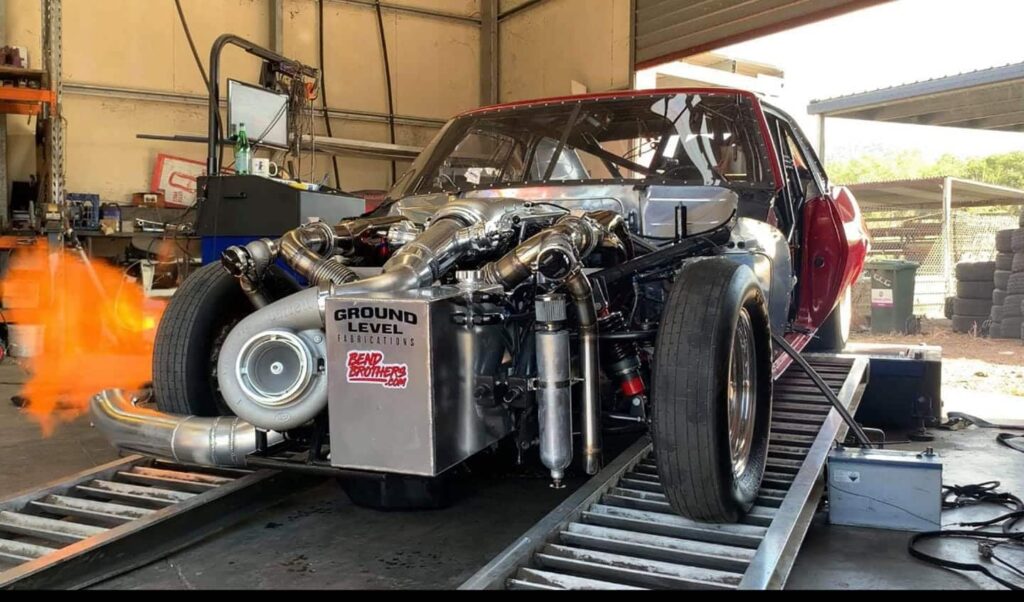 VEHICLE: 1969 Chevrolet Camaro Z/28
ENGINE: Dart 509ci big block Chevy
TURBO: Garrett GTX5544R Gen II turbocharger
TRANSMISSION: Mike's Transmission Powerglide
POWER: 2,000+
USED FOR: drag