January 7, 2020
Garrett's Variable Geometry Technology (VNT) Leading the Global Gasoline Powertrain Landscape Transformation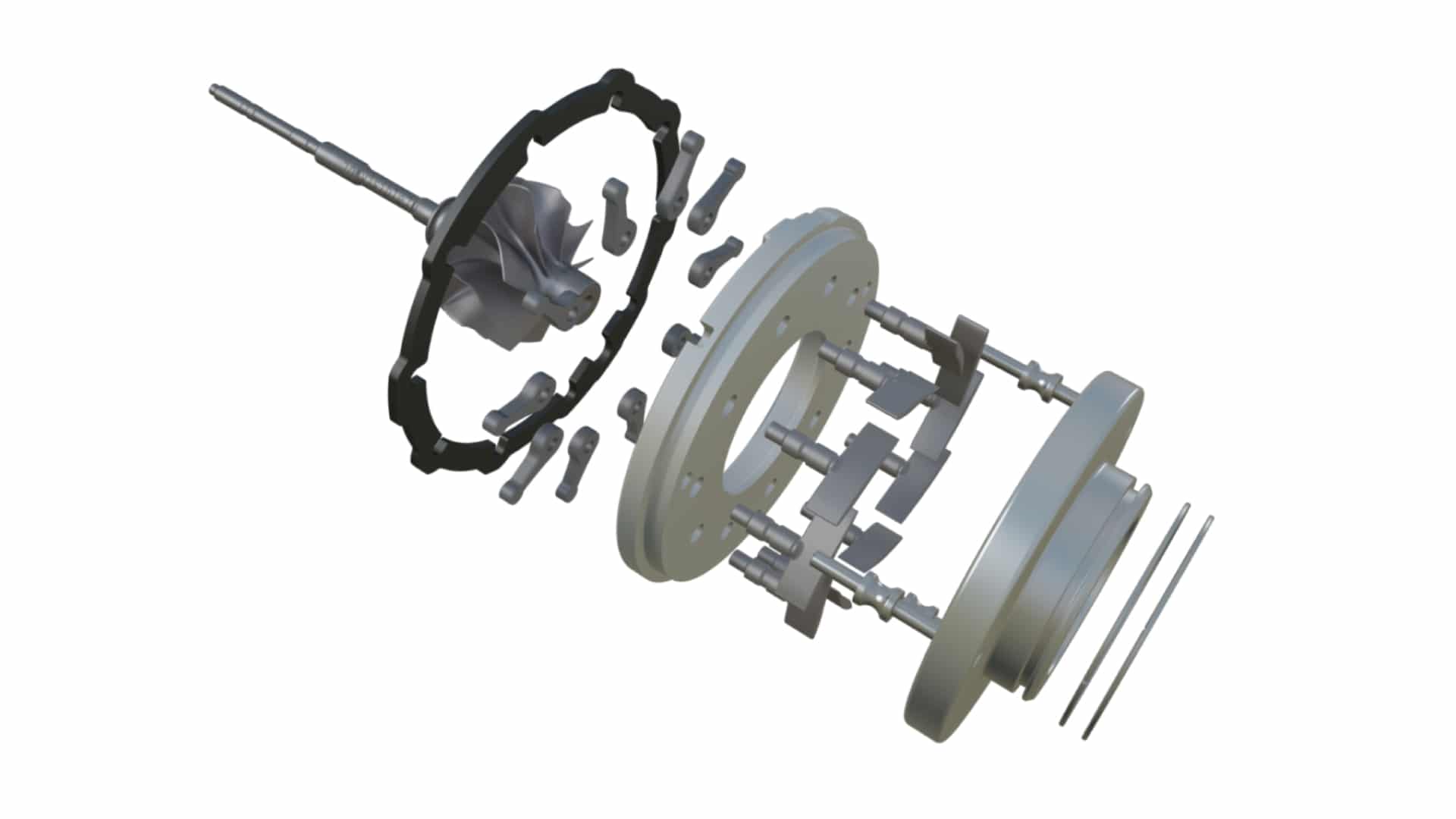 Today, automakers are focused on the low carbon benefits of electrification, hybridization and optimizing gasoline powertrain efficiency in order to meet ever-more stringent global emissions standards.
Garrett's variable nozzle turbine (VNT) technology, which was originally developed for turbocharged diesel applications, has now been redesigned for higher temperature gasoline engines. As a result, the auto industry is turning to this breakthrough technology to help further reduce CO2 emissions by 5 to 10 percent.
Garrett was the first to apply variable geometry turbo technology to mass-production gasoline vehicles through its collaboration with Volkswagen Group and its 1.5L TSI BlueMotion engine launched in 2017.
Designed to work in tandem with Miller cycle combustion, the VNT architecture takes on more work and promotes greater thermal efficiency, resulting in improved fuel economy, reduced CO2 emissions and up to 30 percent faster transient response compared to market-standard wastegate solutions.
Now Garrett is going further. Aerodynamic advances and material innovations in VNT cartridge components are allowing even higher temperature environments – resulting in the award of numerous 950oC and 980oC engine programs (circa 80-90kW/L) and a first launch of this second generation of Gas VNT design in the coming 12 months in advance of the EU7 emission standards. Garrett is also actively developing 1020oC VNT technology for premium vehicles with power ratings up to 100 kW/L, leveraging engineering knowledge won from its global motorsport programs.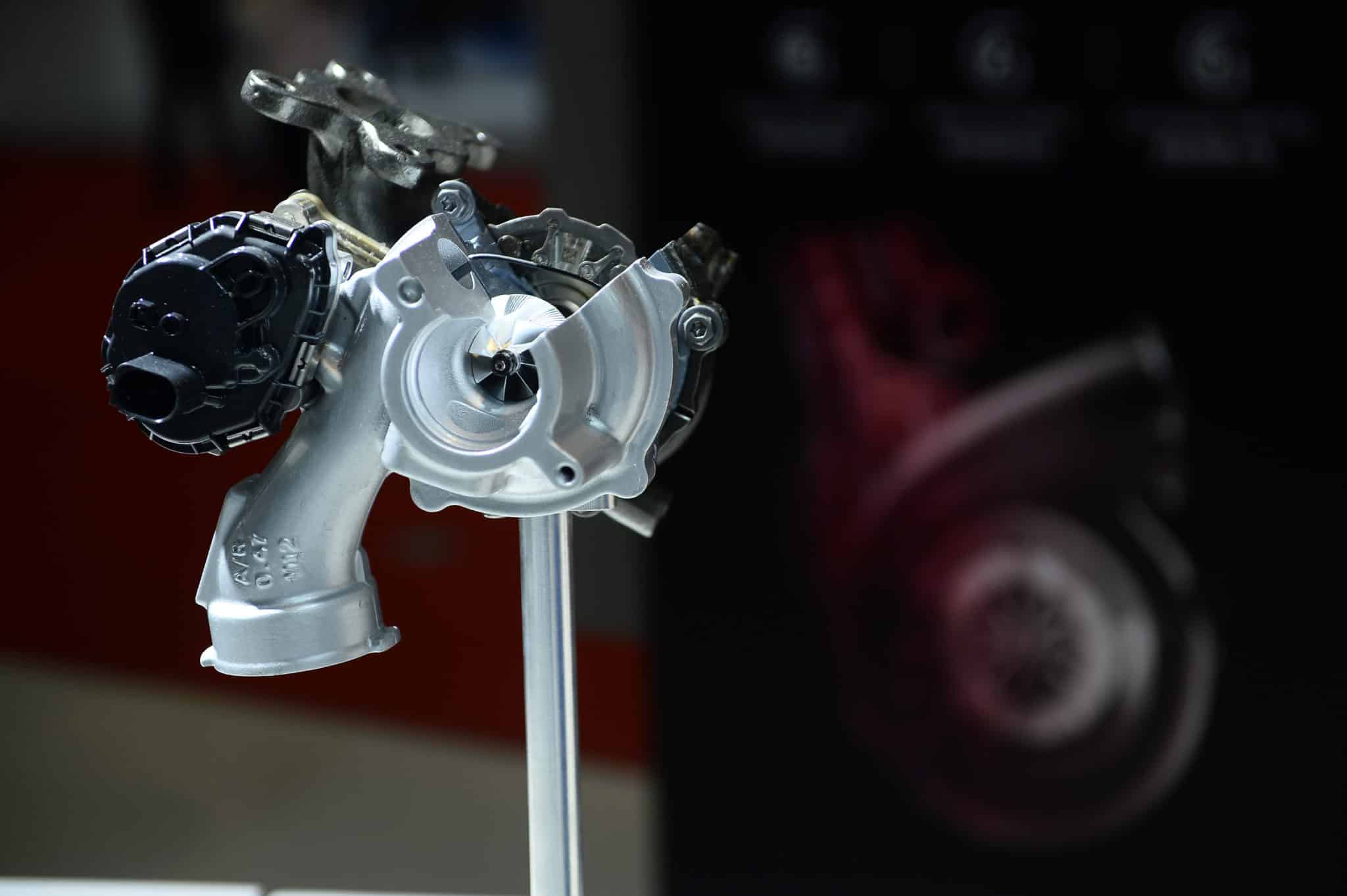 This innovation looks set to herald a seismic shift from wastegate to VNT technology in gasoline powertrains in every corner of the world by 2025, as part of a global sales mix that will also see greater hybridization and growth in electric vehicles.
The most immediate pain point for auto manufacturers is the European 2021 CO2 emission target of 95 grams per kilometer and tougher NOx particulate requirements. This will likely result in reduced volumes of small diesel passenger cars in favor of turbocharged gasoline vehicles. At the same time, auto makers need to meet growing demand for SUVs which, by their nature, tend to be heavier and exhibit more aerodynamic drag.
To satisfy these competing demands for reduced emissions and greater fuel efficiency without compromising the performance expected by consumers, manufacturers are investing in two principal strategies – electrification and the development of more efficient gas powertrains.
The latter is the quicker route to CO2 compliance, which is why more of the world's leading auto brands are developing Miller cycle gas engines paired to advanced turbo technologies, notably Garrett's VNT architecture.
Of course, turbo gas engines are not new, but what's changed now is the ability to apply variable geometry turbine technology – and its inherent advantages compared to wastegate airflow management – to higher temperature environments, which also helps enable Lambda 1 operation in the entire map of a gasoline engine to satisfy Real Driving Emissions and Worldwide Harmonized Light Vehicle test requirements.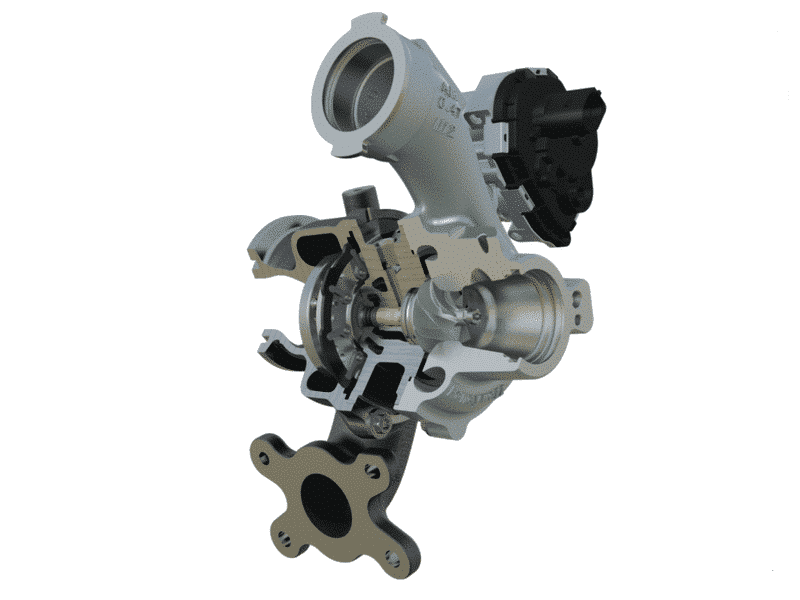 Typically, Garrett's high temperature Gas VNT helps OEMs to reduce CO2 by around 5-10 percent and improve turbo transient response by 30 percent with no compromise on power density for mainstream applications. In short, this means gaining diesel-like fuel economy with gasoline performance and cost-effective aftertreatment.
As a result, the auto industry is embarking upon a new turbo revolution – with turbo gasoline powertrains likely to account for around 40 percent of all new light vehicles in North America, 45 percent in Europe by 2026, and up to a 60 percent market share in China during the same period. Gasoline turbo hybrids will likely account for around 25 percent of the total light vehicle market by 2026, with a compound annual growth rate three to four times that of naturally-aspirated hybrids.
The 2017 unveiling of VW Group's 1.5L Miller cycle gas turbo engine has evolved from what was then regarded by some industry pundits as a niche development into a global trend. This perfectly aligns with Garrett's rich heritage in light vehicle turbo leadership. Garrett introduced the world's very first variable geometry gas application in 1989 on the intercooled Chrysler Dodge Daytona Shelby Turbo-Z with electronic boost control – and changed the industry forever with the introduction of its VNT diesel design a year later.
Click "Learn More" to view Garrett's gasoline VNT offerings.