February 15, 2022
Garrett's Gasoline VNT Technology Set for Global Growth with North America Introduction
North America mass market adoption heralds new worldwide turbo gasoline era
Turbo technology originally pioneered by Garrett Motion to enhance performance in diesel engines is poised to feature in up to 30% of all new gasoline passenger car programs in the region by 2025.
The company's latest generation VNT (Variable Nozzle Turbine) turbo was selected by a global automaker for mass market gasoline SUVs and sedans in North America – an industry first – and is now on upward curve around the world.
"The introduction of our second-generation VNT technology for use in gasoline passenger vehicles across North America is a particularly significant milestone," said Pierre Barthelet, Garrett Senior Vice President, Marketing and Product Management. "The adoption by an innovative and global automaker clearly demonstrates the value of Garrett technology in contributing to benchmark fuel economy, enhanced drivability and lower emissions."
The North America application alone will generate significantly higher annual VNT volumes via a 1.5-liter 4-cylinder engine, with numbers ramping up for a later variant of this engine platform.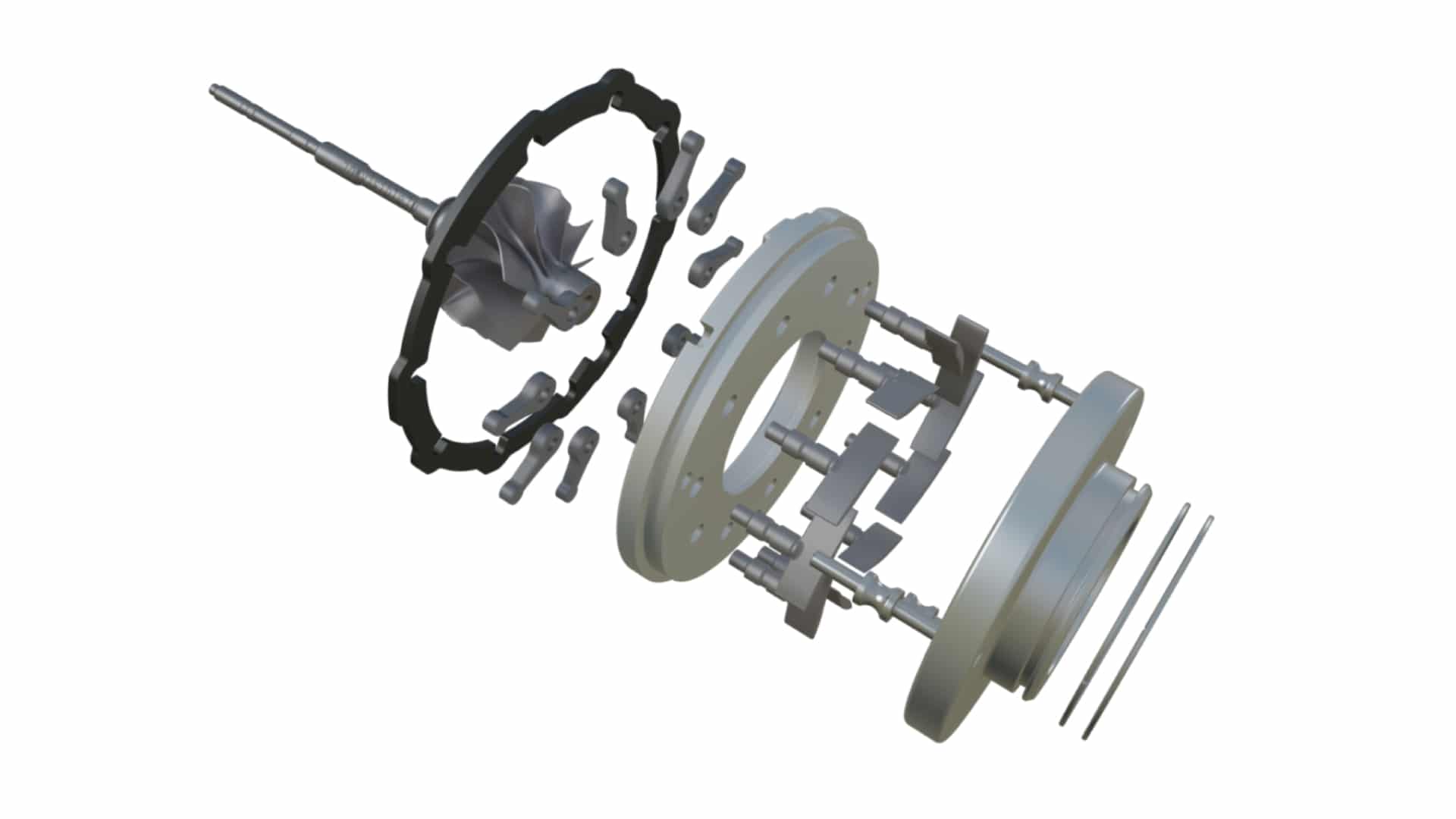 Garrett anticipates that one-third of all new gasoline passenger car programs will feature the company's VNT technology by 2025 throughout the region. This core technology has evolved over the years to accommodate new base materials and designs to operate at temperatures up to 1020 degrees Celsius in steady state and peaks in transient operations. This evolution has extended its capabilities beyond traditional diesel and into more mainstream gasoline programs.
"We believe this ground-breaking technology provides significant long-term growth potential in high-volume gasoline applications as we also advance our electrification products for use in hybrid and fuel cell vehicles," explained Barthelet.
In combination with advanced Miller-cycle combustion, Garrett's second-generation gasoline VNT technology helps to reduce exhaust emissions and increase fuel economy up to 10% with higher torque levels, enabling OEMs to meet increasingly stringent regulations and enhance the driver experience.
Garrett pioneered VNT technology for diesel powertrains decades ago, giving automakers the ability to adjust airflow to match the exact boost requirements of the engine at different speeds. This helps deliver greater environmental efficiencies and better transient performance – qualities critical to today's gasoline light vehicle market.
It was in 2017 that Garrett was the first to introduce variable geometry turbos for use in gasoline passenger vehicles at scale throughout Europe. Now, with success in North America, the technology looks set for global adoption.
Discover more information about Garrett's gasoline VNT offerings today: