June 30, 2022
GARRETT TURBOS BOOST DAIGO SAITO TO JAPANESE DRIFT CIRCUIT WINS FOR OVER A DECADE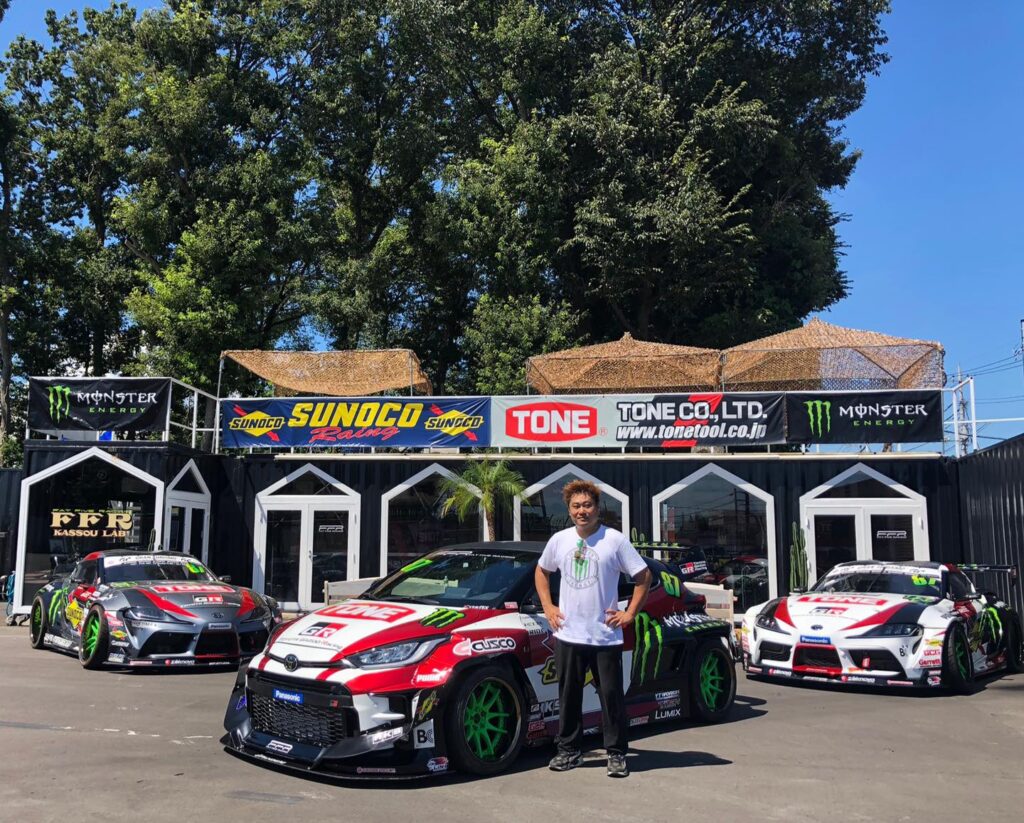 GARRETT turbochargers have been the power adder of choice for Japanese native and drifting superstar, Daigo Saito, for over a decade. Now, Saito's newest build, a Toyota GR86 aimed to shake things up in the Formula Drift Japan series, is also sporting a Garrett turbo under its hood.
Launched in 2015 as an international arm of the popular United States-based Formula Drift series, Formula Drift Japan (FJD) has been Saito's sideways destination of choice since its inception. Saito won the US championship title in 2012 and earned championships in the Japan's ultimate drift series, the D1 Grand Prix (D1GP), in both 2008 and 2016 to mark him as the only driver to win such prestigious honors in the world's two largest drift series.
Saito has been a longstanding fan of the Toyota brand and partnered with the Japanese automaker's motorsport/performance division, Toyota Gazoo Racing, prior to the launch of the A90 chassis Supra. Working with Toyota Gazoo Racing gave Saito the opportunity to get involved with the platform development process and has allowed him to see and drive new cars before they are released to the public.
Over the years, Saito has worked with Toyota on the GR Supra, GR Yaris, and the GR86. His latest competition drift vehicle, a Toyota GR86, is powered by Toyota's legendary 2JZ-GTE engine which has been bumped up to a larger displacement of 3.4-liters and controlled by a Link ECU engine management system.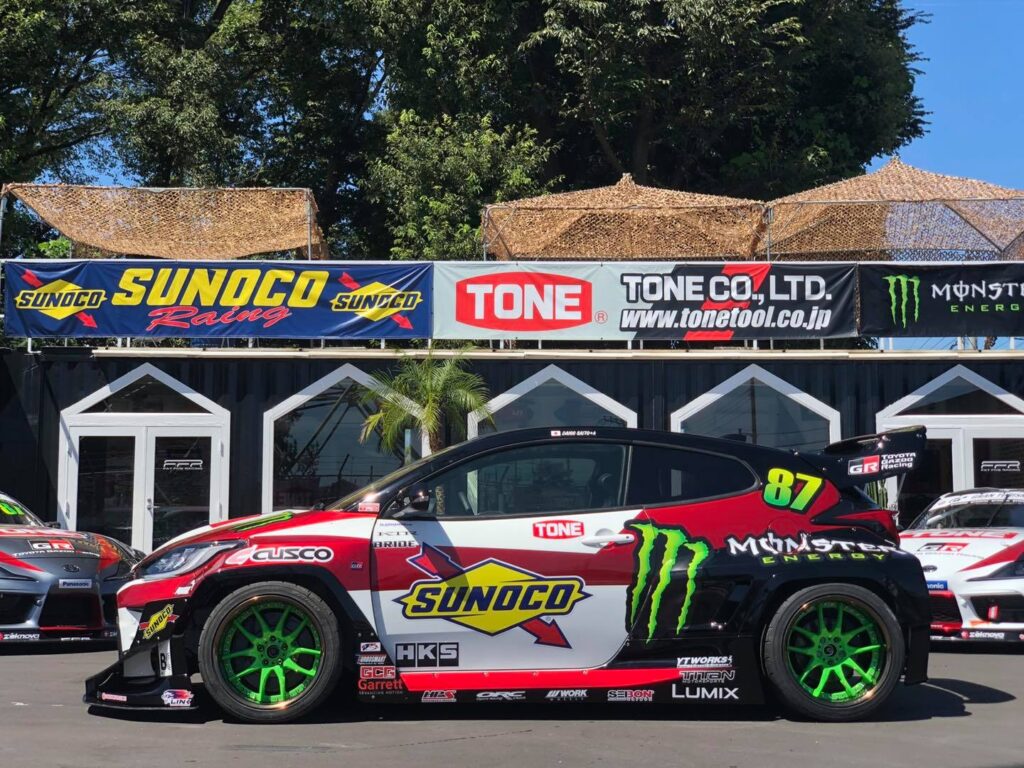 The GR86 is able to smoke its Yokohama Advan tires thanks to a potent Garrett GTX4294R turbocharger, and the generous supply of horsepower is transferred to the ground via a Samsonas sequential transmission with a set of HKS coilovers helping Saito to control it effectively.
"Garrett turbos are simply great because of the high-quality parts backed by the durability and well-balanced power delivery," Saito shared of his choice to trust Garrett turbos to boost all of his builds. "I have total confidence in Garrett for all my racecars when reliability matters most. Horsepower is the most important element to be able to win, and these turbos deliver next-level power."
For 2022, FDJ will feature six rounds of competition while the D1GP series championship will be contested over nine rounds. Saito's partnerships with Garrett, as well as Monster Energy Drink, Sunoco, Tone Tools, TMAR will all carry forward as the world-class drift driver intends to compete at as many of each as scheduling permits with full faith that his Garrett-turbocharged Toyota GR86 will keep him ahead of the pack.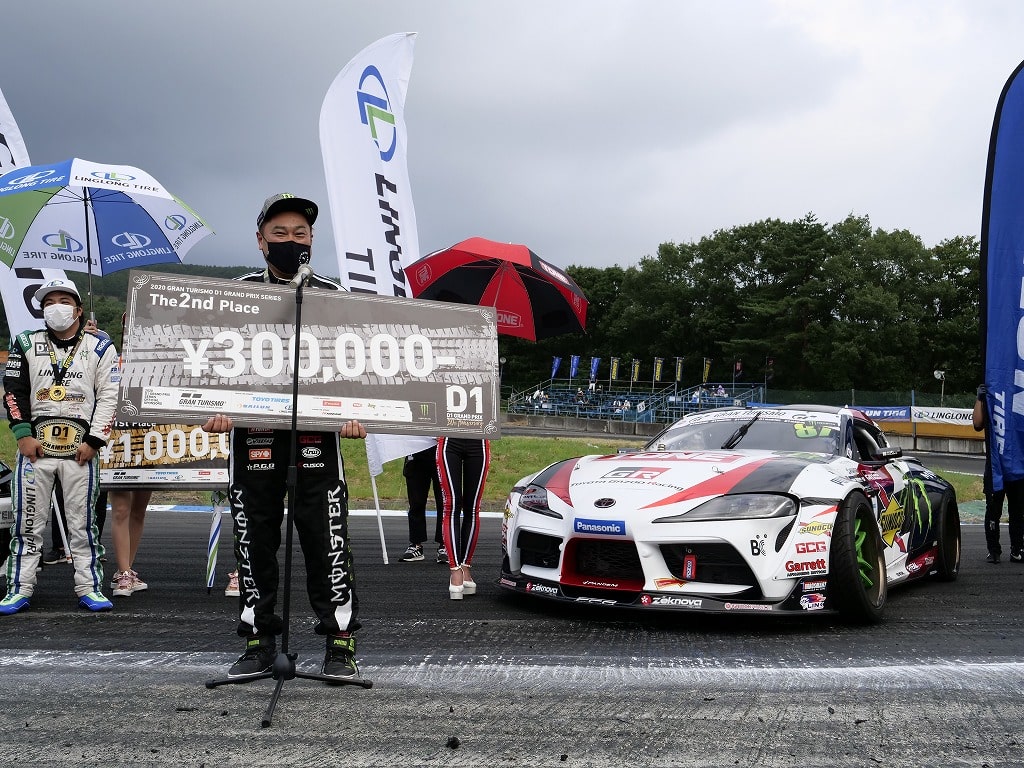 About Garrett Motion:
Garrett is one of the automotive industry's most iconic brands. It's a name synonymous with six decades of world-first innovation, responsible for ground-breaking turbocharging technologies that have changed the way we think about performance and mobility. From mainstream passenger vehicles to F1 racing cars; from delivery vans and haulage trucks to huge off-highway equipment… Garrett turbo technology has been the boost behind some of the most significant moments in automotive history. Through experience, talent and a mindset that challenges convention, the Garrett brand will continue to set the pace. For more information, visit GarrettMotion.com, "like" the Garrett page on Facebook at facebook.com/GarrettMotion/ and follow Garrett on Instagram at @GarrettMotion.