June 4, 2012
Garrett Sponsored:RMR 4th in championship points
Palm Beach International Raceway plays host to Formula Drift Round 3 for its second year. Interesting fact about PBIR it's owned and operated by a team of car collectors and professional racers. It's also easy to spot alligators and giant cranes in the little ponds and canals surrounding the speedway.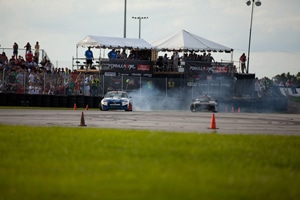 Trying a reversed new track layout for this year, it features a high speed long entry corner into a series of tight hairpin turns finishing against the back wall allowing drivers to all out floor it creating silly amounts of smoke for the fans.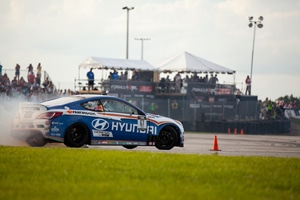 Rhys Millen moved into this weekend's event currently standing 4th in points. Rain showers moved in and out all afternoon with the occasional Florida sunshine. During the late afternoon qualifying sessions, heavy showers continuously made for tricky and ever changing track conditions. Millen put down a solid 86 second run placing him 6th for Saturdays TOP 32.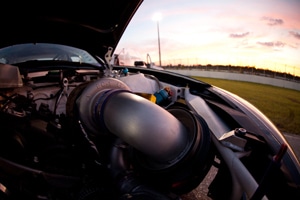 Saturday's main event Millen quickly moved onto the Top 16 pairing him against the teams close friend Ryan Tuerck.
"We had a solid run against Ryan. I couldn't get any closer to his bumper without hitting him," said Millen. But the Formula Drift Judges didn't see it that way giving Tuerck the win.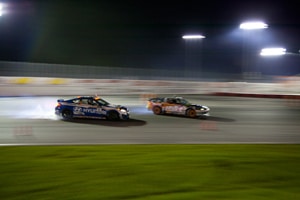 "Overall we had a great weekend. This Hyundai Genesis Coupe could not have run any better." Millen would finish 9th overall as fellow Garrett Turbo driver Daigo Saito takes home the win.