June 17, 2020
Garrett Performance Intercooler Test: 2016+ Honda Civic Si

Get More Power From Your 2016+ Honda Civic Si
This is a summary of the complete write up by Mike Kojima from MotoIQ. At any time you can click this hyperlink to read all of the data. 
You don't often get something for nothing.  We tested the Civic Si intercooler from Garrett Advancing Motion and found that it worked spectacularly in reducing charge air temperatures and gave us great gains in power with no penalties!  This is something worth noting as with ever evolving, well-engineered late model cars, it is getting harder and harder to extract significant gains in power with simple bolt-ons. The Garrett intercooler has smooth aerodynamically shaped cast end tanks for the best flow and the most even distribution of charge air flow across the intercooler core possible.  This helps make cooling better and results in less pressure drop across the core.  Garrett used CFD studies to determine the best end tank shape.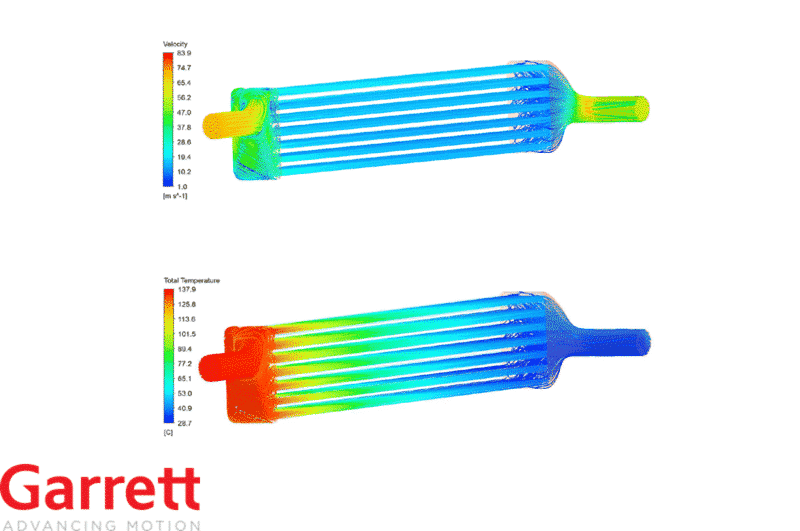 The Garrett end tanks have the correct bosses so the OEM charge pipes will fit perfectly to them with no leaks.  The end tanks also have provisions for the stock chassis mounts making the intercooler a true bolt-in part. The intercooler is assembled with strong tig welding for leak and crack free service.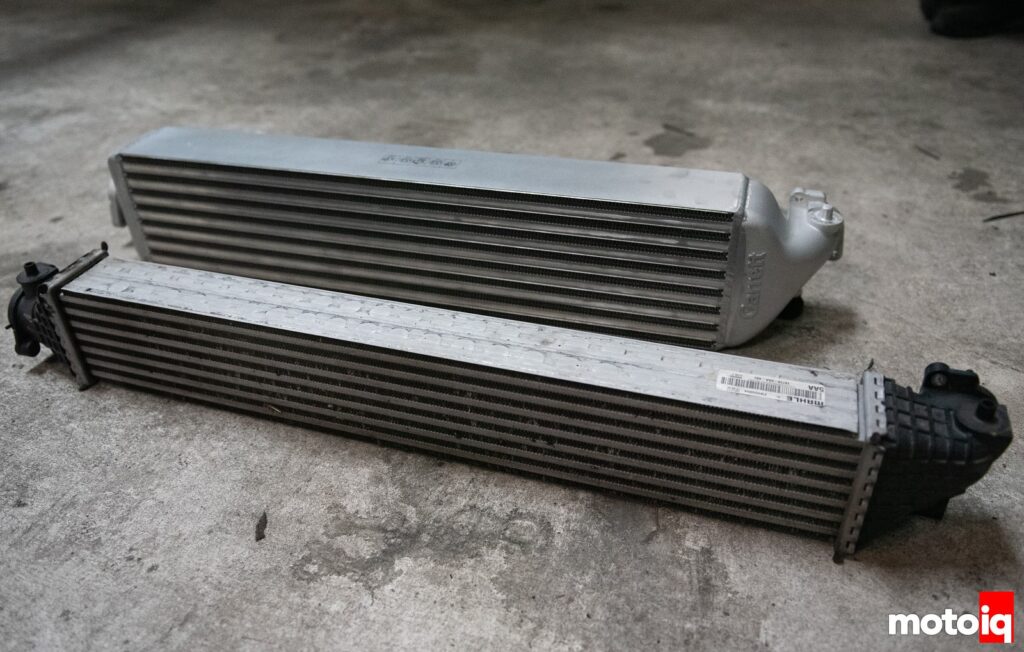 Before starting the Garrett intercooler test we had to do a baseline test to get the stock power data of our test Honda Civic Si.   We not only got a basic power run, but we also tested the temperature drop across the core as well as the intercooler's ability to keep absorbing heat after many runs.  After doing our power runs, we ran the car many times back to back as fast as the dyno could recover until the inlet and outlet temperatures stabilized indicating that the system was heat soaked. We timed each run to ensure consistent data.
Like we do for all of our supercritical testing, we used World Motorsports wind tunnel dyno.  The World Motorsports dyno is the only one we know that can provide a consistent test environment in the same configuration as the car is driven.  Multiple fans exchange the air in the cell very quickly to keep the oxygen content and temperature consistent and the huge main fan is linked to the roller speed and can produce air flows of over 120 mph.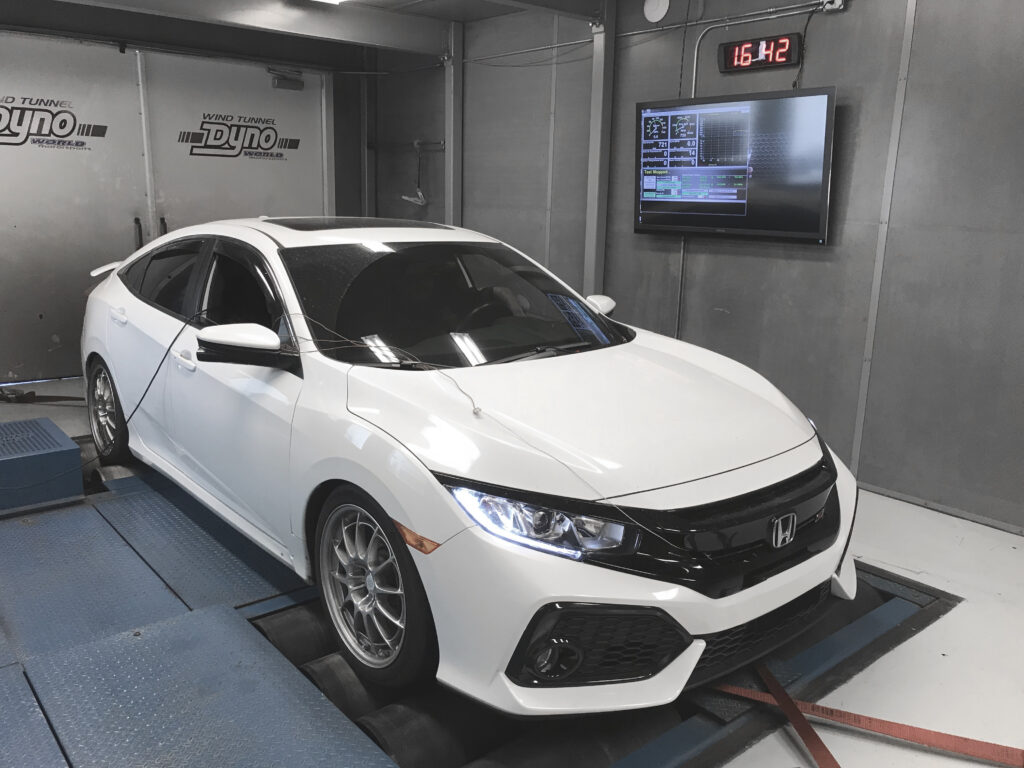 So how much power does the Garrett intercooler make? The peak power gains are 17 hp and 14 lb feet of torque! What is more impressive is that the power gains come from 2700 rpm to the rev limiter at 6500 rpm. The power gains are pretty consistent across the rev range. This is a lot of power under the curve.  Note that this is just by simply bolting on the intercooler with no tuning.  With an intercooler this effective, tuning to exploit the significantly cooler charge air temperatures can probably extract at least another 20 hp without any other mods.
Horsepower Data
Temperature Data