July 14, 2020
Garrett China spotlighted by SAIC in new vehicle launch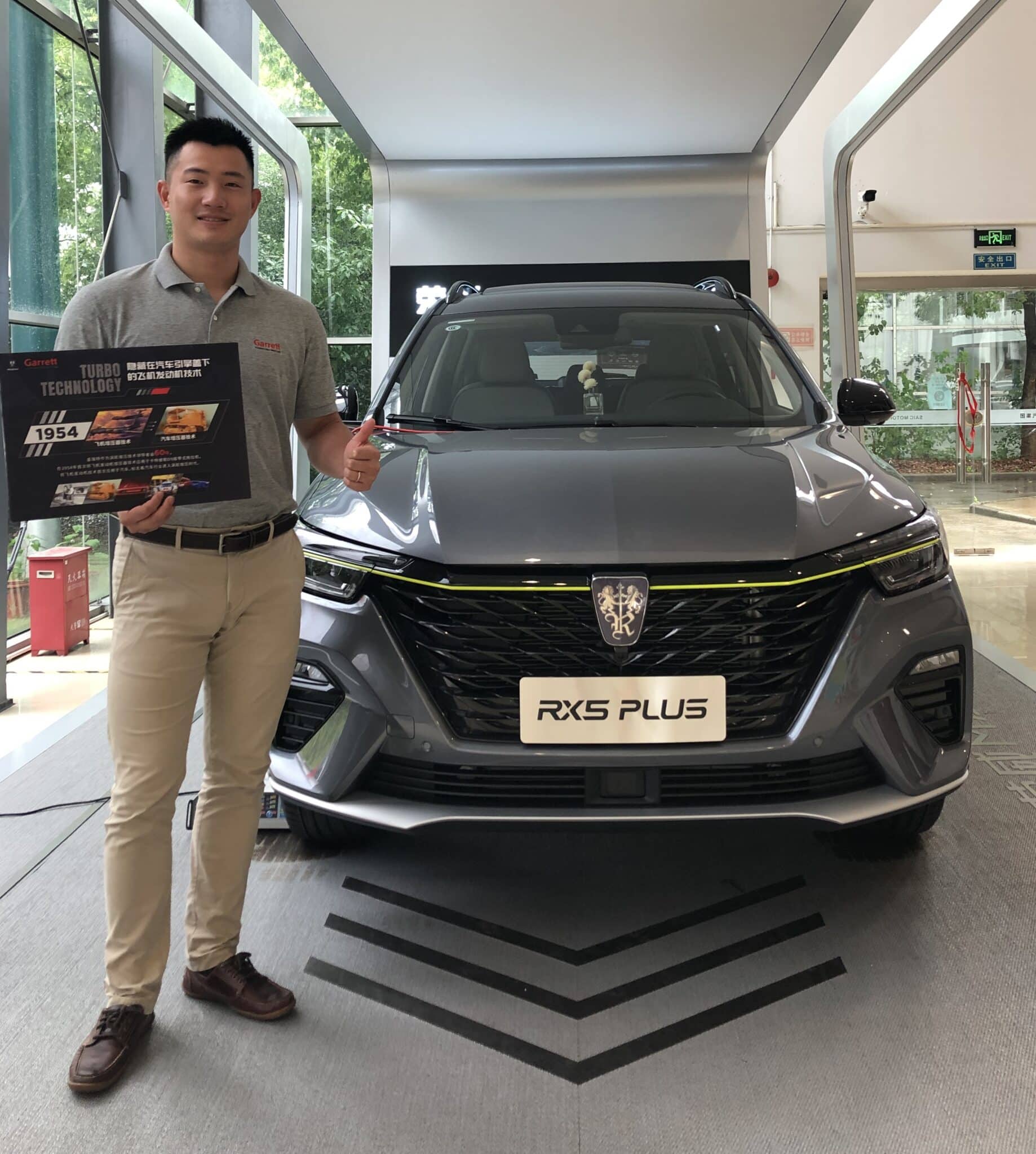 SAIC has launched the Roewe RX5 PLUS passenger car in China, showcasing its latest model through a series of online launch broadcasts highlighting technological innovation – including a special focus on a new generation low inertia Garrett turbocharger.
Garrett application engineer Dennis Zhou was a guest speaker in one of the online live broadcasts, talking viewers through the design of the Garrett turbo, which helps optimize the 1.5T 'blue core' engine power rating (120Kw) and torque (275Nm) through improved efficiency and faster transient response.
The turbo incorporates Garrett's latest Z-Ultra bearing design, which reduces power losses by 50 percent over predecessor technology, along with a new sealing ring, advanced electronic actuator and the application of high temperature materials to pass SAIC's 'Three Highs' verification standards for heat, altitude and cold. The result is a turbo package that helps meet China 6 emissions standards by contributing to reduced CO2 output and improved fuel economy while helping deliver uprated driveability.
Garrett has been supporting Chinese automobile makers for over 25 years. The company's advanced manufacturing plants in Shanghai and Wuhan provide end-to-end rapid service to local customers.