December 1, 2019
Garrett authorized distributor visit to the Garrett manufacturing plant in Korea – Nov. 11, 2019.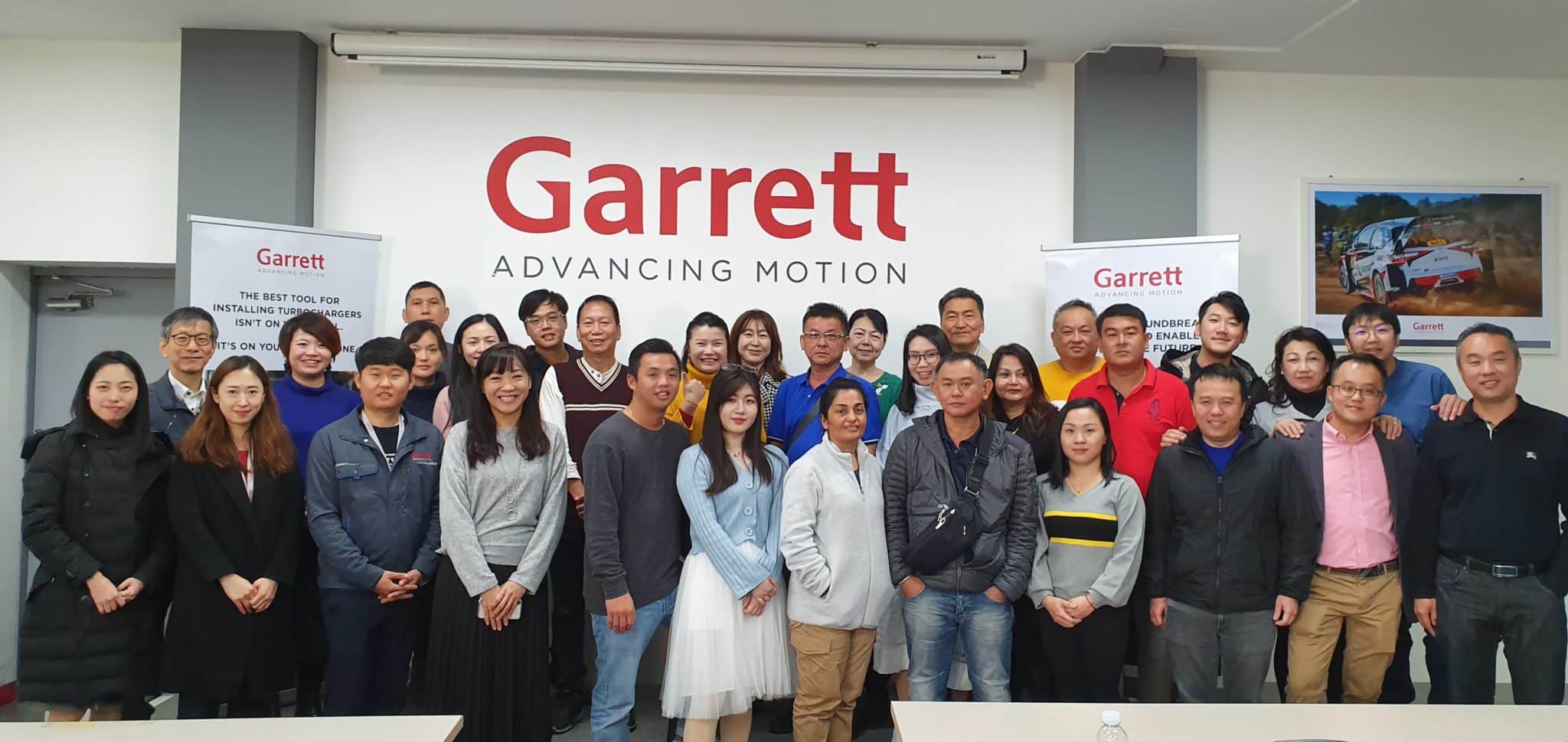 Turbo one, the largest distributor in Southeast Asia's aftermarket, and more than 20 of their Malaysian top performed Tier customers visited Garrett's Ansan plant on Nov. 11 as opening itinerary of MD's incentive reward trip to Korea.
Garrett Ansan plant is one of world best of the art assembly lines to serve global top OEM customers such as Hyundai, Kia, Doosan, Ssangyong etc. and is setting the highest standard and flexibility to the production speed in turbocharger manufacturing. In 2019, they were certified by Garrett Excellence Model (GEM).
Ansan plant's operation manager, J.K. You and GEM leader D.s Kwon introduced the Ansan plant for customers, provided them with an opportunity to tour the plant's lines and experience the turbo manufacturing environment and stages. Korea Aftermarket team conducted technical training on turbochargers to expand their expertise and increase their loyalty to Garrett and introduced installer connect experience to Malaysia Tier customers.
After all-day plant tour and training event, Distributor Turbo One provided feedback that Malaysia Tier customers are very much excited to have extraordinary chance to tour Garrett Turbo manufacturing plant and enhanced pride and royalty to keep going with Garrett IOG (Insist on Genuine).