March 15, 2018
FPT INDUSTRIAL powers FABIO BUZZI in the Diesel powerboat GUINNESS WORLD SPEED RECORD: more than 277 KM/H with 2x GT45 Garrett VNT Turbochargers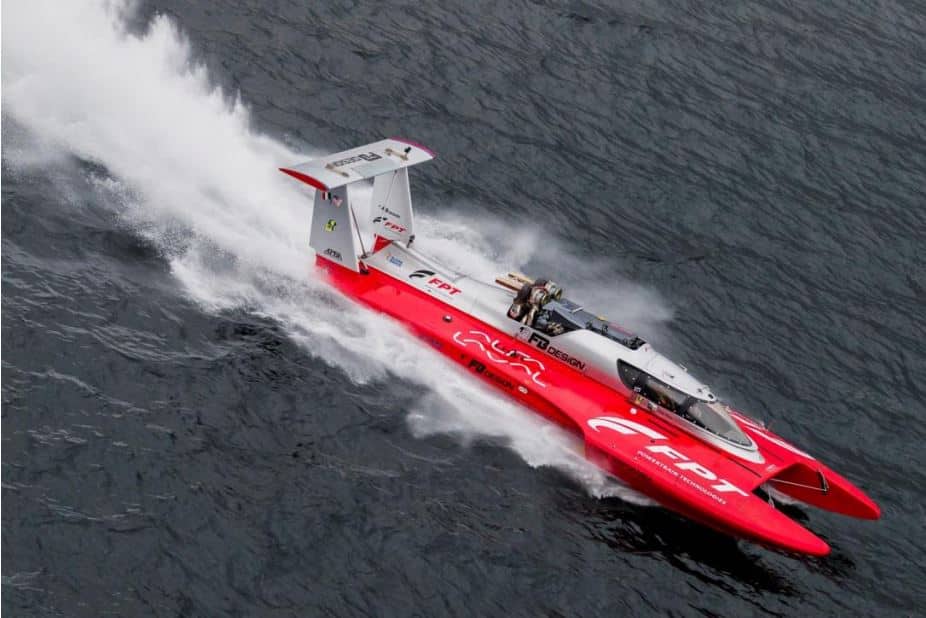 FPT Industrial is now part of speed record history.
Fabio Buzzi, multiple world-champion of Powerboat Racing and CEO of FB Design, has achieved the fastest speed on water using a diesel engine developed by FPT Industrial, and a hull engineered by FB Design.
The record, certified by Guinness World Records, was achieved on Wednesday March 7th on Lake Como, Italy as the three-point hull reached the incredible speed of 277.5 Km/h.
FPT Industrial and FB Design worked together to develop a new engine: turning FPT Industrial's Cursor 16 liter engine used in Agriculture applications, such as Combine Harvesters and Forage Harvesters, into a marine engine capable of developing more than 1,700 hp.
This collaboration has resulted in new marine concepts, such as the aluminum extruded exhaust manifold on the last generation electronic Common Rail base engine, characterized by steel pistons. New innovative technologies for the turbocharging system have been tested to introduce multiple electronic variable geometry turbo solutions.
Garrett is the Commercial Vehicle Partner of Choice by driving customized Technology Solutions that provide end-customer value through superior Reliability, Performance, and Fuel Efficiency.