May 6, 2009
Formula 2 : a Boost From Garrett GT30R Turbos
Norwich (UK) – Most professional sports have very distinct paths to the top. Baseball has the minor leagues that feed up to the major leagues. American football's NFL takes the top players from the college ranks. Futbol has intricate club leagues that showcase the best before moving forward to compete at the top level. Although place-holder development programs were in place, Formula 1, the recognized pinnacle of open-wheel racing has been missing a distinct feeder series since 1985.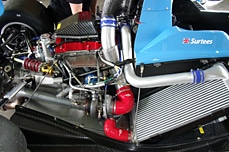 Until now.
Formula 2 has been re-instated for 2009 as the premier showcase of young driver talent being developed for competition among the top ranks of Formula 1. The new series will consist of 25 drivers and teams utilizing a spec single-seater car fitted with a 1.8L Audi engine boosted by a Garrett GT30R turbocharger, modified by Garrett Performance Distributor Owen Developments.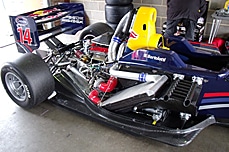 During testing, drivers have reported outstanding throttle response from the new 1.8L Garrett-turbocharged engines. The performance has been on par with the larger 3.0L naturally aspirated engines, with the added benefit of enhanced fuel economy.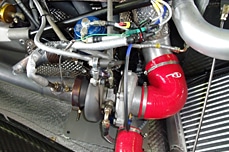 The season will consist of eight events in Europe beginning this month and running through November. Each event will be comprised of two races (~110 km each) per weekend and televised throughout Europe.