October 22, 2023
Driving the Future: Garrett's High-Speed Electric Motor Tech Boosts Industry Transformation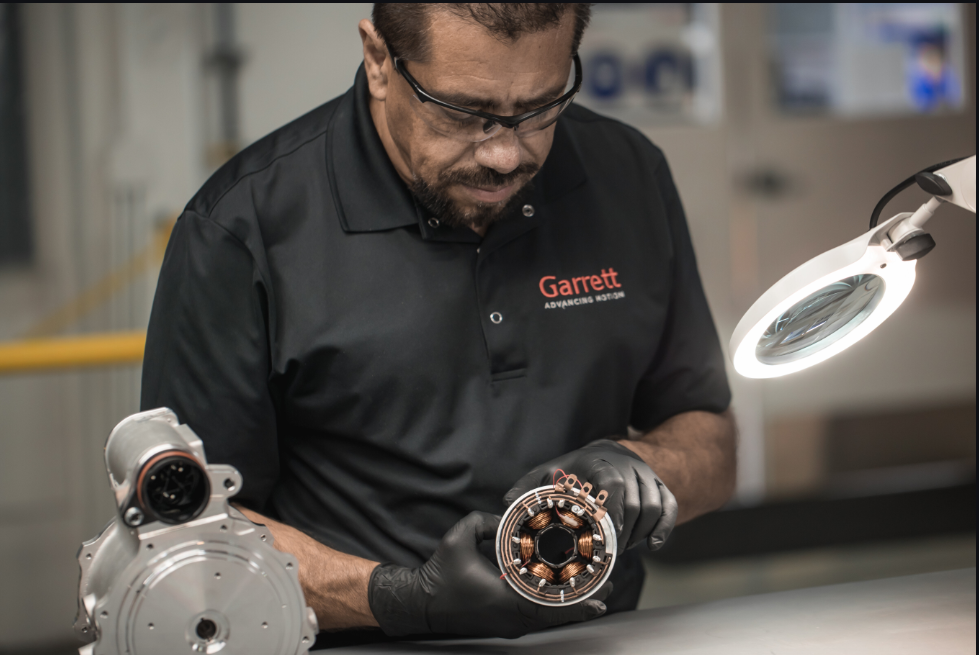 Garrett Motion, renowned for its trailblazing role in the automotive industry, has leveraged its expansive knowledge in turbocharger systems to design and produce high-speed electric motors that operate at speeds exceeding industry norms by tenfold. These groundbreaking motors, designed in-house and drawing on Garrett's mechanical expertise, deliver enhanced efficiency and vehicle performance while reinforcing the company's commitment to low-emission solutions for traditional powertrains and zero-emission solutions for battery electric vehicles.
With state-of-the-art facilities and a relentless focus on innovation, Garrett's electric motors are set to revolutionize the industry.
The Garrett Advantage
Garrett's high-speed electric motors stand out in the market due to their unparalleled performance. Yet, it is the mechanical know-how rooted in Garrett's world leadership in turbochargers – in bearings, rotor dynamics, and thermal management – that also supports the design and production of high-speed electrical motors capable of rotational speeds in excess of 200,000 RPM. This exceptional speed provides compact design and supports improved overall vehicle performance.
For Garrett's electrification engineers, access to the mechanical expertise inherent in Garrett's world-renowned turbocharger systems creates a huge competitive advantage and underlines the company's rationale for building its e-motor, power electronics and control team from the ground up, rather than looking to external design houses.
This means, for example, that when Garrett designed its award-winning and industry-first E-Turbo, with a compact integrated high-speed motor, it had all the necessary expertise available in-house. The same is true for its fuel cell e-compressor technology, which required the development of a unique oil-less air foil bearing.
Unrivaled Global Testing Capabilities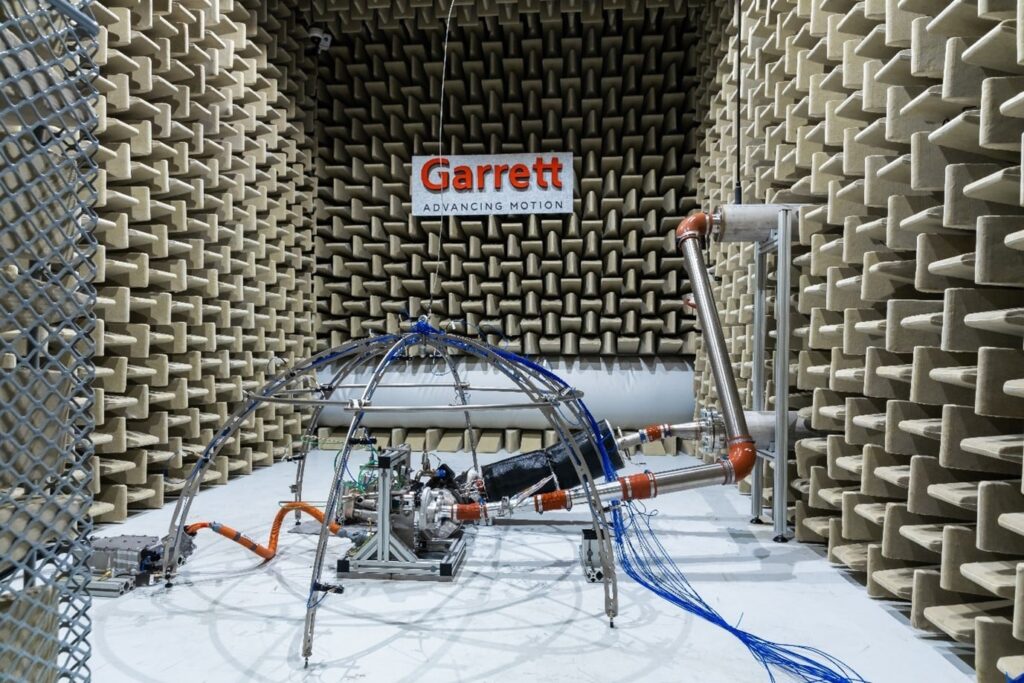 Garrett's commitment to innovation in electrification extends to its extensive testing capabilities in the Americas, Europe, and Asia. These facilities enable the company to refine its high-speed electric motor technologies and ensure that its products meet the highest standards of quality and performance.
The expansion of these laboratories across the world supports a rapidly growing team of dedicated engineers in e-motor and power electronics, who benefit from world class research, development and testing facilities. For e-motor innovation, there are now specialist engineers across the world as the team has grown to France, the Czech Republic, India, China and the US.
This footprint creates a team that is always working somewhere in the world. This not only enables round-the-clock product development, but also supports a key Garrett commitment to stay close to customers wherever in the world they are based. The network of test facilities correlates electro-magnetic performance to advanced simulations, supporting customer partnerships focused on producing high-speed, high-power density electric motors that can help the auto industry transition to low and zero emissions powertrains.
At the same time, Garrett is also collaborating with some of the world's leading technology institutes linked to electrification, energy storage and hydrogen.
Then there's innovation in power electronics, driving the electricity funneling into the e-motor to control its speed or the torque it is producing. To give you an idea of the impressive speed of Garrett's power electronics inverter, which switches at 30,000 times per second, consider this: the average blink of an eye takes about 400 milliseconds. This means that in the time it takes you to blink once, Garrett's intelligent control system would have made about 12,000 adjustments to the electrical current and voltage that is being fed into the e-motor.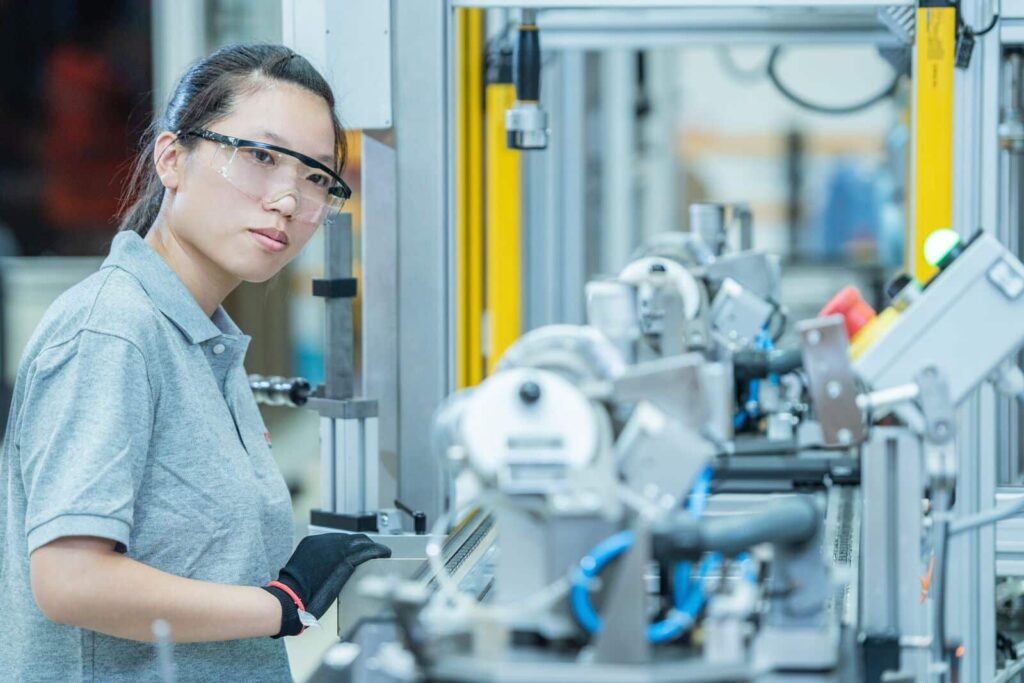 This groundbreaking speed enables higher efficiency and improved performance for hybrid and electric powertrains, a testament to Garrett's commitment to innovation and sustainable solutions. This is helping deliver smaller high-speed motors with impressive torque for e-turbos, e-compressors, e-cooling refrigerant compressors, and traction drives.
Applications and Impact
Garrett's high-speed electric motors have a wide range of applications, including use in hybrid and electric vehicles, and fuel cell systems, contributing to reduced emissions and a cleaner, more sustainable future for the automotive industry. Specifically, Garrett's E-Turbo, Fuel Cell Compressor, the recently announced differentiated electric traction system and other electrification products all leverage the company's e-motor technologies.
These bespoke solutions can apply to a wide array of propulsion systems in both passenger and commercial vehicles: hybrid powertrains (E-Turbo), fuel cell electric vehicles (Fuel Cell Compressor), and, most recently, battery electric vehicles (electric traction drive system, refrigerant compressor).
A Team with Unmatched Speed and Agility
Garrett's E-Machine Manager Dr. Jamie Washington says this gives the working environment a buzz akin to a start-up.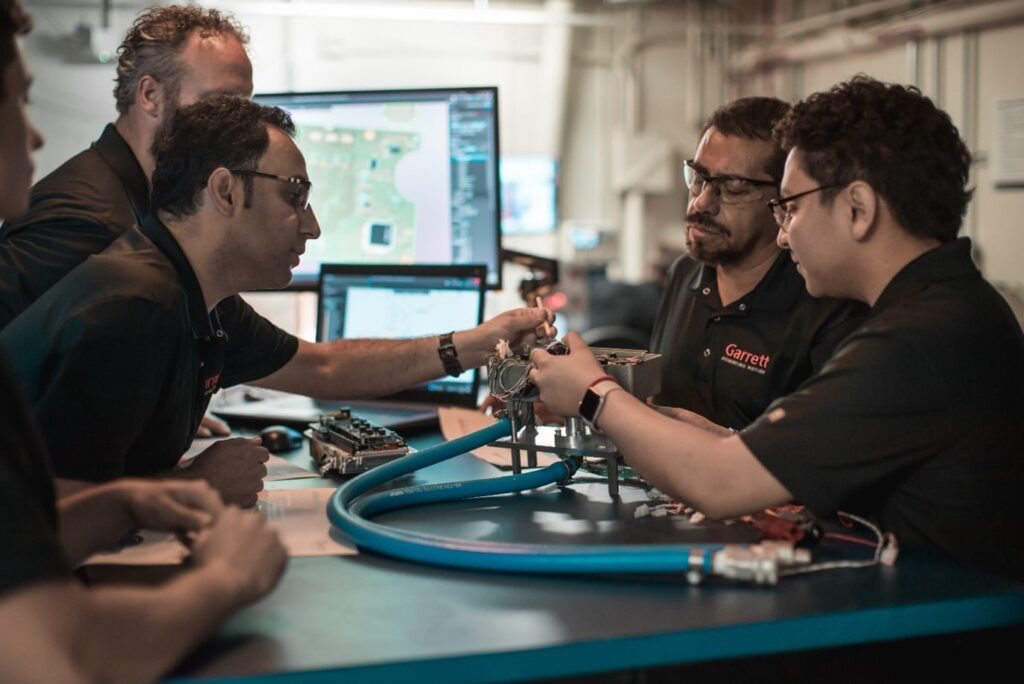 "From a handful of electrification-focused engineers in 2020 to more than 400 globally today, Garrett's in-house capability in this key area of automotive innovation is world class and world leading," says Dr. Washington. "We are at the leading edge of progress, creating differentiated value for our customers."
The decision to build internal resource is core to Garrett's ability to push the boundaries of technology in   e-motors, but it also ensures the results can be manufactured to meet the mass-market needs of its OEM customers.
Bringing together all these elements – electrical, mechanical and manufacturing – is transitioning Garrett into a world leader in electrification technologies fundamental to the low and zero emissions transformation of the automotive industry, whether for passenger cars or on-and-off highway commercial vehicles.
As the automotive industry continues to evolve, Garrett Motion's high-speed e-motor expertise will play a pivotal role in driving sustainable mobility. With unmatched performance and a strong commitment to innovation, Garrett is well-positioned to shape the future of electrification and make a significant impact on the global push for greener transportation solutions.