September 11, 2019
Drift With George Kiriakopoulos In His Turbocharged 2JZ Powered Nissan 370Z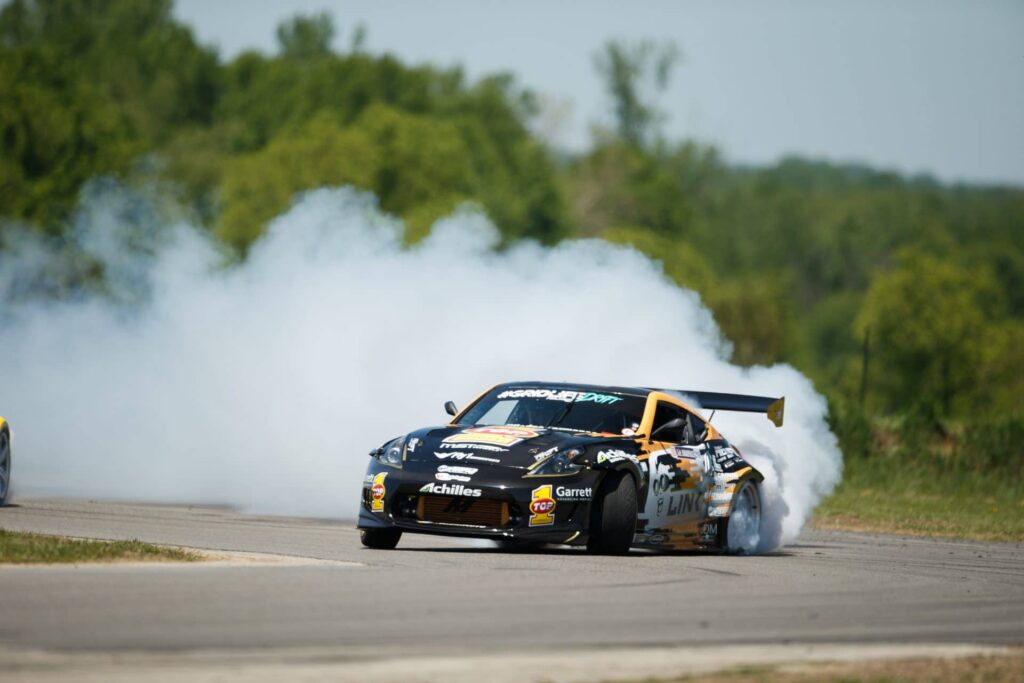 George Kiriakopoulos is a talented Formula Drift Pro 2 Driver going into his 3rd professional Formula Drift season. This Las Vegas, NV based racer and car builder spends his down time building drift cars for other racers and enthusiasts. George's 2019 chassis is a turbocharged 2JZ powered Nissan 370Z with a brand-new Fly 1 Motorsports carbon Fiber 370Z Niko kit giving it an aggressive wide-body stance.
The 370Z is running a 3.0L 2JZGTE VVTI power plant boosted by a Garrett GTX3582R Gen II turbocharger and a T4 1.06A/R turbine housing. The engine remains mostly stock with only a few upgrades to the valve springs, ARP head studs, and copper head gasket. George says, "The 2JZ is one of the best engines for drifting and for high horsepower applications. The head flows so well when left stock and it already has a turbo on it from the factory so upgrading the turbo and making big power is easy."
The GTX3582R Gen II is a great choice for the 2JZGTE engine because the (66 68 mm) compressor to turbine wheel combination provides big power and quick boost response. The power curve provides sufficient boost at a wide range of RPMs needed for drift events.
"My favorite part about turbo's are the noise. My GTX3582R sounds like a jet engine, says Kiriakopoulos".
George can be seen at events like Formula Drift, Grid Life, Vegas Drift, or practice your drifting digitally with GK's 370Z on your iphone or android in Torque Drift the mobile phone video game. You can also keep up with George on Facebook and Instagram for more pictures and event updates.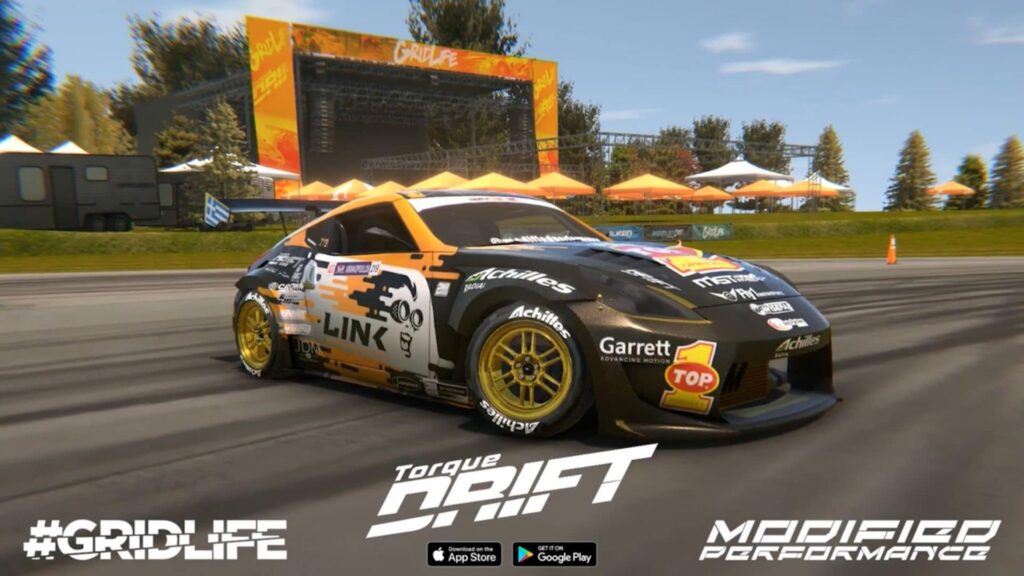 Vehicle Information
Social Media:
Team Name: Modified Performance
@Modifiedperformance
Vehicle:
Y/M/M: 2014 Nissan 370Z
Competition: Formula Drift Pro 2
Fuel: Thunderbolt E85
Engine :
Code: 2JZGTE VVTI
Bore & Stroke (mm) / Displacement (cc): 3.39 inches, motor: 182.9 cubic inches, 3 liter
Peak Horsepower / Torque(@ RPM): 700 @7,800 rpm 624 ft lbs @6800 rpm
Dyno Type: Mustang dyno jet
Engine Builder: PSI Portland
Block Modifications: Stock
Pistons / Compression Ratio: Pistons : 9.5.1 stock
Connecting Rods / Crank: Connecting rods / crank: stock
Cylinder Head Modifications: Brian Crower valve retainers and springs
Intake Manifold / Throttle Body: Stock
Exhaust Manifold: custom fabricated by Trophy Designs
Exhaust System / Downpipe: custom fabricated by Trophy Designs
Wastegate: Tialsport MV-R 44mm
Blow-Off Valve: Tialsport Q BOV 50mm
Engine Management System: Link ECU Fury
Engine Management Tuner: Kyle Tuned It
Boost Controller: Link electronic boost controller