October 3, 2023
Conociendo Xavier Pardos Drift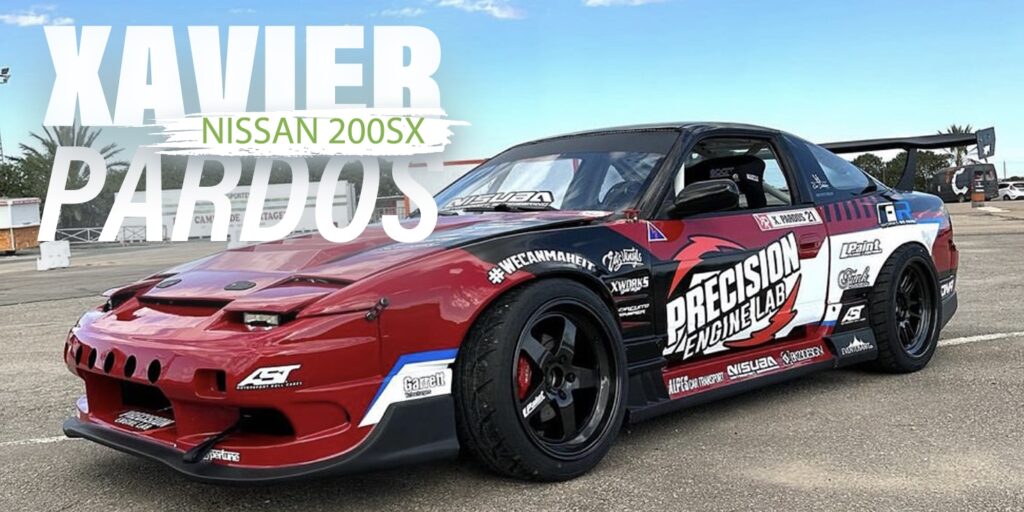 ¿Por qué seleccionaste este automóvil y paquete de motor? Un buen chasis para realizar drift y un motor como es el SR20VET fiable y muy potenciable ¿Cuál es un consejo para hacer que tu turbo dure mucho tiempo? El mantenimiento sobretodo de cambios de aceite y limpieza del filtro de aire.
¿Cómo describirías tu experiencia general con la ingeniería y rendimiento de Garrett? Especacultar el rendimiento del Garrett G-Series G25-550, lo fácil de su instalicón y la versatilidad que ofrece Garrett ¿Qué aspectos crees que hacen destacar a Garrett de otros productos similares? La calidad y rendimiento para vehiculos sometidos a tanto sobreesfuerzo.
INFORMACIÓN GENERAL
Nombre de contacto (nombre y apellidos): Xavier Pardos
Empresa / Equipo: Pardos Drift Project
Redes sociales y hashtags: @pardosdriftproject
INFORMACIÓN DEL VEHÍCULO
Año / Marca / Modelo: Nissan 200sx 1989
Código del chasis: s13
INFORMACIÓN DE LA SERIE DE CARRERAS
Categoria en la cual compite: Drift
Circuito en que compite: según campeonato, esperamos poder correr en irlanda en 2023
INFORMACIÓN DEL MOTOR
Motor: Nissan SR20VET
Cilindrada: 2000cc
Potencia máxima / Par máximo: 515cv / 550nm
Presión de refuerzo (@ RPM): 1.5bar
Tipo de prueba en dinamómetro (adjunte gráficos si están disponibles):
Modificaciones en el motor:
Motor de competición hecho por Precision engine lab
Unión entre un bloque de sr20det(rwd) y una culata de sr20ve(fwd) con alzado y duración de levas variables.(neo)
Colector de admisión / Cuerpo del acelerador: hypertune
Colector de escape: hypertune top mount vband
Tamaño del wastegate y presión del muelle: Tial mvr 44mm
Válvula de descarga (blow-off valve): Tial Sport
Intercooler: mishimoto M-line
Inyectores de combustible: inyector dinamics id1500cc
Bomba(s) de combustible: deatschwerks 350lph
Sistema de gestión del motor: link ecu xtrem
Sintonizador de la gestión del motor: fr works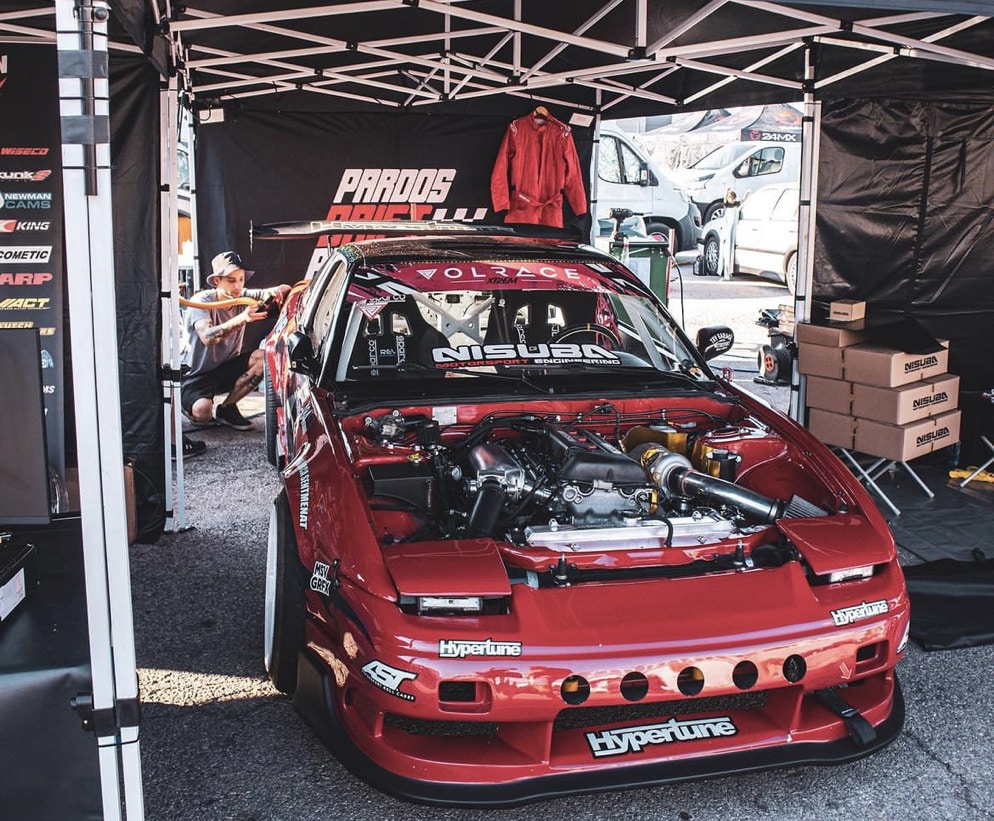 Why did you select this car and engine package? A good chassis for drifting and an engine like the SR20VET that is reliable and very powerful. What's a tip to make your turbo last a long time? Maintaining especially oil changes and cleaning the air filter. How would you describe your overall experience with Garrett engineering and performance? Spectacular the performance of the G25-550, how easy it is to install and the versatility that Garrett offers. What aspects do you think make Garrett stand out from other similar products? Quality and performance for vehicles subjected to so much overexertion.
GENERAL INFORMATION
Contact name (name and surname): Xavier Pardos
Company / Team: Pardos Drift Project
Social networks and hashtags: @pardosdriftproject
VEHICLE INFORMATION
Year/Make/Model: Nissan 200sx 1989
Chassis code: s13
RACE SERIES INFORMATION
Category in which he competes: Drift
Circuit on which it competes: depending on the championship, we hope to be able to race in Ireland in 2023
ENGINE INFORMATION
Engine: Nissan SR20VET
Displacement: 2000cc
Maximum power / Maximum torque: 515hp / 550nm
Boost Pressure (@RPM): 1.5bar
Dynamometer Test Type (attach graphs if available):
Engine modifications:
Competition engine made by Precision engine lab
Union between a sr20det (rwd) block and an sr20ve (fwd) cylinder head with variable cam elevation and duration. (neo)
Intake Manifold / Throttle Body: hypertune
Exhaust manifold: hypertune top mount vband
Wastegate size and spring pressure: Tial mvr 44mm
Blow-off valve: Tial Sport
Intercooler: mishimoto M-line
Fuel injectors: dinamics id1500cc injector
Fuel pump(s): deatschwerks 350lph
Engine management system: link ecu xtrem
Engine management tuner: fr works