October 3, 2023
Conociendo Eloy Gomez Drift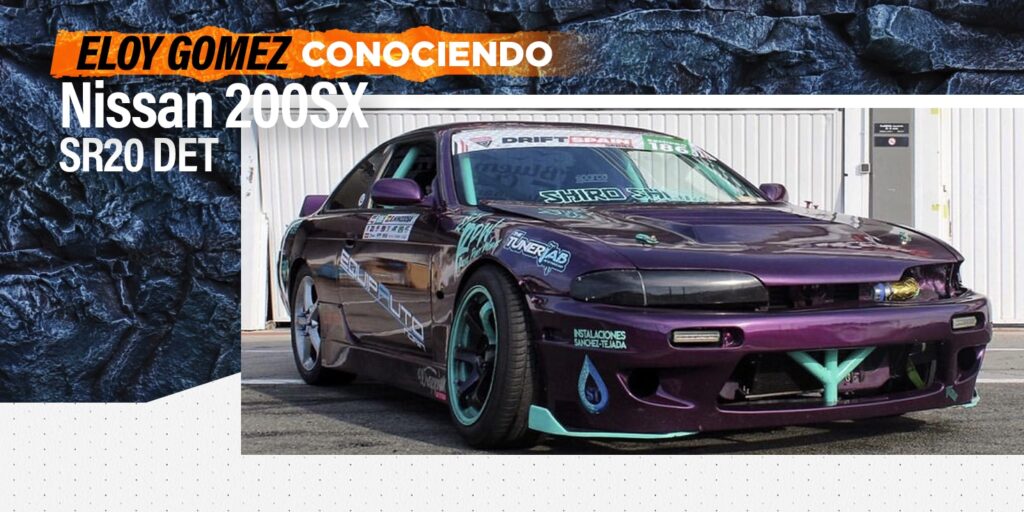 ¿Por qué elegiste este paquete de coche y motor y cómo te ayuda el turbo a ser competitivo en la pista?
El Nissan S14 es uno de los coches de drift más emblemáticos de todos los tiempos y recuerdo haber visto vídeos de Japón cuando era joven y siempre soñé con hacer realidad mi sueño. Muchos de los mejores conductores todavía utilizan este chasis porque son muy nobles y buenos para conducir.
El motor SR2DET de 2,0 litros no es la mejor opción hoy en día. Por el dinero que gasta en un motor de 4 cilindros, puede obtener más potencia de un motor de 6 cilindros. Pero es la única opción que viene con el auto y soy un amante de los motores de 4 cilindros porque hace sonar el limitador de revoluciones cuando tiras del auto como vamos a hacer. ¡Es increíble!, jajaja
El turbo Garrett G-Series G25-550 me ayudará a ganar más potencia y gira 1000 RPM más rápido que mi antiguo turbo. Eso se traduce en una mejor respuesta en el rango de potencia medio y aún es capaz de generar entre 500 y 550 caballos de fuerza. Suficiente para mi categoría donde la potencia máxima permitida es 400 caballos.
Eloy Hinojosa Gómez
INFORMACIÓN GENERAL-
Nombre de contacto (Nombre y Apellido): Eloy Hinojosa Gómez
Empresa/Equipo: caballeros de shiroshima
Social Media Handles and Hashtags:
Instagram: poty_ibz_186
Facebook: eloy Hinojosa Gómez
tik tok :shiroshimaknights
hashtags: #shiroshimaknightscrew #shiroshimaknights
INFORMACIÓN DEL VEHÍCULO-
Año / Marca / Modelo: 94' Nissan 200 sx
Código de chasis: s14
Clase de competición: semiprofesional.
INFORMACIÓN DEL MOTOR-
Código de motor: sr20det
Desplazamiento: 2,0
HP / TQ máximo: 370 hp / 550 nm
Presión de refuerzo (@ RPM): 1,2
Tipo Dyno (adjunte gráfico si está disponible):
Modificaciones del bloque: bloque original con las bielas.
Tapas de cigüeñal y axiales nuevas. Cárter de aceite desconcertado
Pistones/Relación de compresión: stock/8,5:1
Bielas / Manivela: stock
Modificaciones de culata: topes de balancines
Colector de admisión/cuerpo del acelerador: stock
Colector de escape: montaje superior personalizado
Sistema de escape/bajante: personalizado 3"
Tamaño de la válvula de descarga y presión del resorte: peso bruto del desván 40 mm/1-1,2 bar
Válvula de soplado: hks sqv
Intercooler: línea mishimoto S
Inyectores de combustible: deathshwerks 950cc
Bomba(s) de combustible: Walbro 240l
Sistema de gestión del motor: enlace g4+
Sintonizador de gestión del motor: hm motorsport
Controlador Boost: vaya bits rápidosG-force 2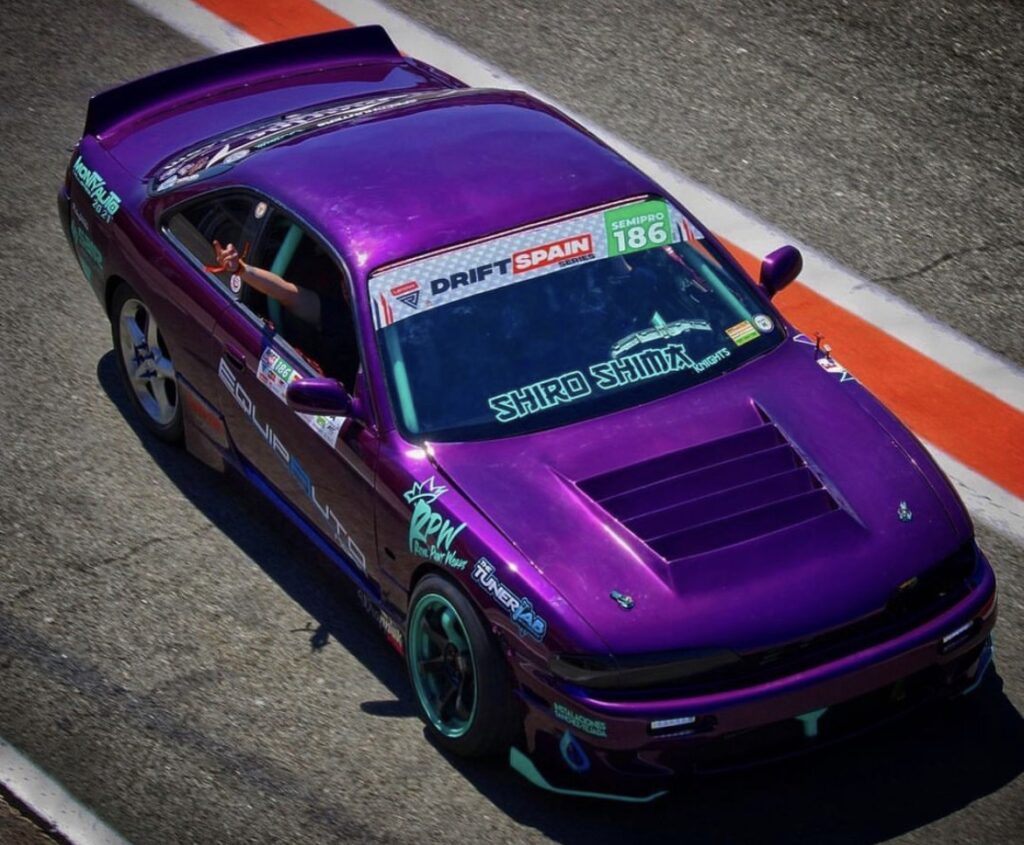 Why did you select this car and engine package and how does the turbo help you to be competitive on the racetrack?
The Nissan S14 is one of the most iconic drift cars off all time and I remember seeing the videos from Japan when I was young and always dreamed about making my dream come true. A lot of the best drivers are still running this chassis because they are so noble and good to drive.
The SR2DET 2.0L liter engine isn't the best option today. For the money you spend on a 4-cylinder engine you can get more power from a 6-cylinder engine. But it is the only option that comes with the car and I'm a 4-cylinder engine lover because it screams off the rev limiter when you pull the car like we are going to do. It's incredible!, hahaha
The G-Series G25-550 turbo its going to help me on the way to gain more power, and it spools 1000 RPM quicker than my old turbo. That translates to better response on the middle power range, and still capable of making 500-550 horsepower. Enough for my category where the maximum horsepower permitted is 400 horsepower.
Company/ Team: shiroshima knights
Social Media Handles and Hashtags:
Instagram: poty_ibz_186
Facebook: eloy Hinojosa Gómez
tik tok :shiroshimaknights
hashtags: #shiroshimaknightscrew #shiroshimaknights
VEHICLE INFORMATION-
Year / Make / Model: 94' Nissan 200 sx
Chassis Code: s14
Competition Class: semi pro
ENGINE INFORMATION-
Engine Code: sr20det
Displacement: 2.0
Peak HP / TQ: 370hp / 550nm
Boost Pressure (@ RPM): 1.2
Dyno Type(attach graph if available):
Block Modifications: stock block with the connecting rods
crankshaft & axial caps new. Baffled oil pan
Pistons / Compression Ratio: stock/8.5:1
Connecting Rods / Crank: stock
Cylinder Head Modifications: rocker arm stoppers
Intake Manifold / Throttle Body: stock
Exhaust Manifold: custom top mount
Exhaust System / Downpipe: custom 3"
Wastegate size and spring pressure: garret gvw 40mm/ 1-1.2bar
Blow-f Valve: hks sqv
Intercooler: mishimoto S line
Fuel Injectors: deathshwerks 950cc
Fuel Pump(s): walbro 240l
Engine Management System: link g4+
Engine Management Tuner: hm motorsport
Boost Controller: go fast bitsG-force 2