March 18, 2022
Bulgarian-Built and Boosted 4-Cylinder AWD Audi S3 Drag Car Makes 1,250+ HP with Garrett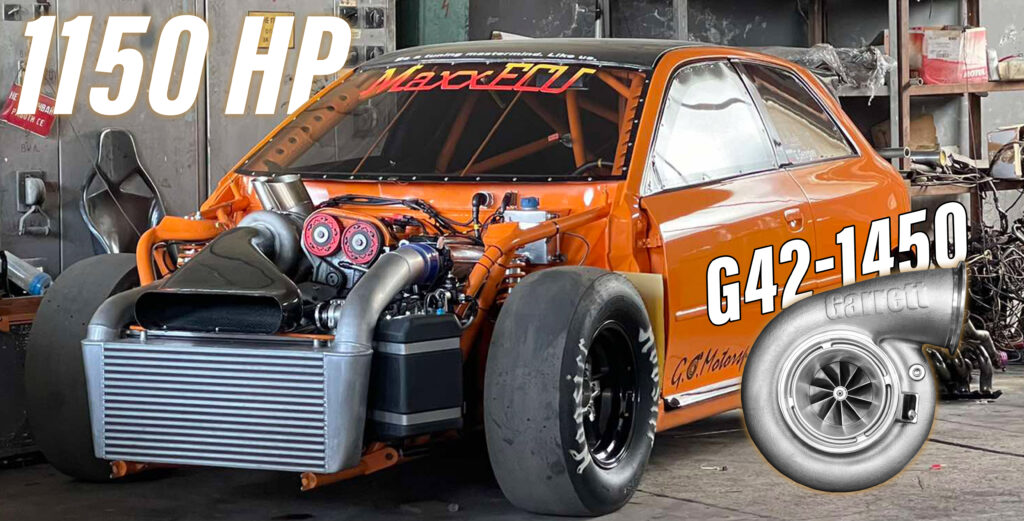 By Ainsley Jacobs
Built by Bulgaria's Georgi Georgiev, this 4-cylinder AWD 2000 Audi S3 drag car makes 1,250+ horsepower with a Garrett turbo.
Drag racing is alive and well in Eastern Europe, and Bulgaria is taking the lead on innovation with this incredible, Garrett turbocharged 1,250+ horsepower AWD Audi S3. One of the first drag racers in Bulgaria who started around 2008, Georgi Georgiev of Georgi Georgiev Motorsport had several different projects over the years but preferred the Audi S3 platform. He began his impressive project in 2016 with an all-wheel-drive 2000 Audi S3, but the limit of its chassis was reached just two short years later. So, Georgiev got to work assembling a full chromoly tubular chassis during the off season between 2019 and 2020 with big plans for the overhauled all-wheel drive S3.
After fitting a lightweight, full carbon fiber body kit that tipped the scales at less than 70-pounds, Georgiev focused on making as much power as possible. He chose an Audi 1.8T 20V 4-cylinder engine and stroked it out to a larger 2.0-liter displacement. Perfect for drag racing, Georgiev coupled the engine with a Liberty 5-speed gearbox that's capable of air-shifting its way through 3,000-horsepower. To reach the four-figure mark, Georgiev knew he would need a top-of-the-line turbocharger with state-of-the-art technology. He turned to No Limit Performance, the only Authorized Garrett Performance Distributor in Bulgaria, and consulted with the company to come up with the best solution to meet his needs.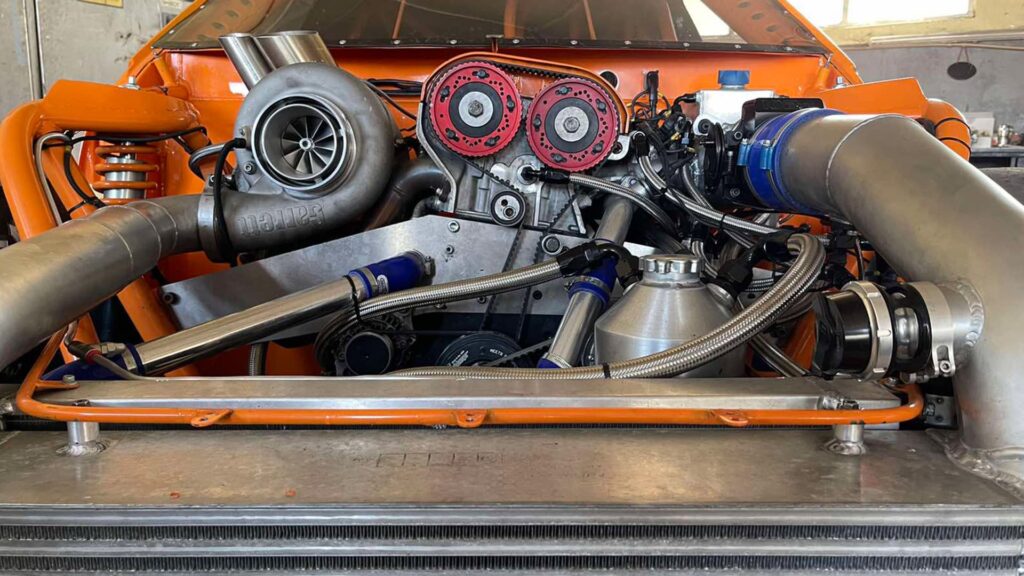 The most powerful mid-frame turbocharger on the market that offers mind-blowing performance from a relatively small package thanks to the advanced compressor and turbine wheel aerodynamics, Garrett's G-Series G42-1450 turbocharger was selected to do the honors of boosting the 2.0-liter Audi 4-cylinder engine up to a potential 1,450-horsepower. Georgiev wanted to prepare his Audi for life on the drag strip as best as possible and chose high-end components to finish out the build. Strange Engineering double-adjustable shocks work with custom tubular arms, a tubular rear subframe, and a Strange rear end. An ultralight drag racing brake kit from Strange was also installed, then framed by wheels wrapped in 10.5-inch Hoosier drag slick tires.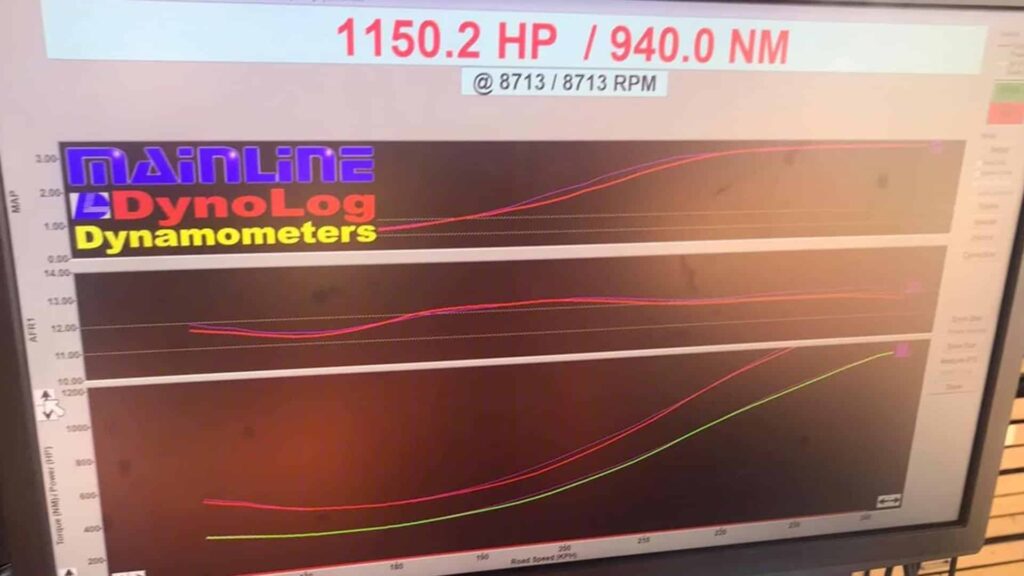 Controlled by a MaxxECU RACE engine management system and running at 45 pounds of boost with E100 fuel in the tank, Georgiev's Garrett boosted 2000 Audi S3 made 1,250-horsepower to all four of its wheels on a Mainline hub dyno. Making so much power from a small displacement engine, and doing it consistently, is an inspiring feat and the Garrett turbo helps make it possible. A diehard drag racer, Georgiev plans to dominate events in Bulgaria, Greece, Romania, and more with what he believes will be one of the quickest 4-cylinder cars in the world.
VEHICLE: 2000 Audi S3
ENGINE: Audi 2.0T 20V 4-cylinder
TURBO: Garrett G42-1450 turbocharger
TRANSMISSION: Liberty 5-speed
POWER: 1,250+
USED FOR: drag