June 30, 2023
BJ Turbo Bolt-On Turbo Kit For Renault Megane II III RS F4RT Engine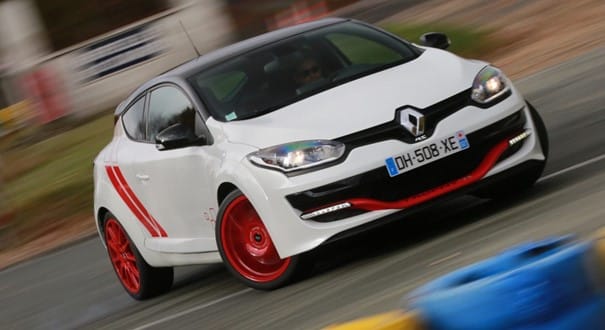 Garrett Performance Distributor News
BJ Turbo and Team Profusion, are proud to release a bolt-on turbo kit for track use only, for the RENAULT Megane II & III RS F4RT engine using the Garrett G-Series G25-550 and G25-660 turbocharger. This new stage 4 and stage 5 turbo kit can reach another level of performance with the efficient G-Series G25 Garrett turbocharger. This Garrett Turbo is designed with a ceramic ball bearing, a high temperature Mar-M turbine wheel (rated up to 1050°C), G-series aerodynamics with high-efficiency compressor and turbine wheels, stainless steel turbine housing and integrated speed sensor. For most demanding customers this stage 4 ball bearing turbo kit offers the highest level of durability and performances versus journal bearing hybrid turbos.
Stage 4 Performance Data (G-Series G25-550)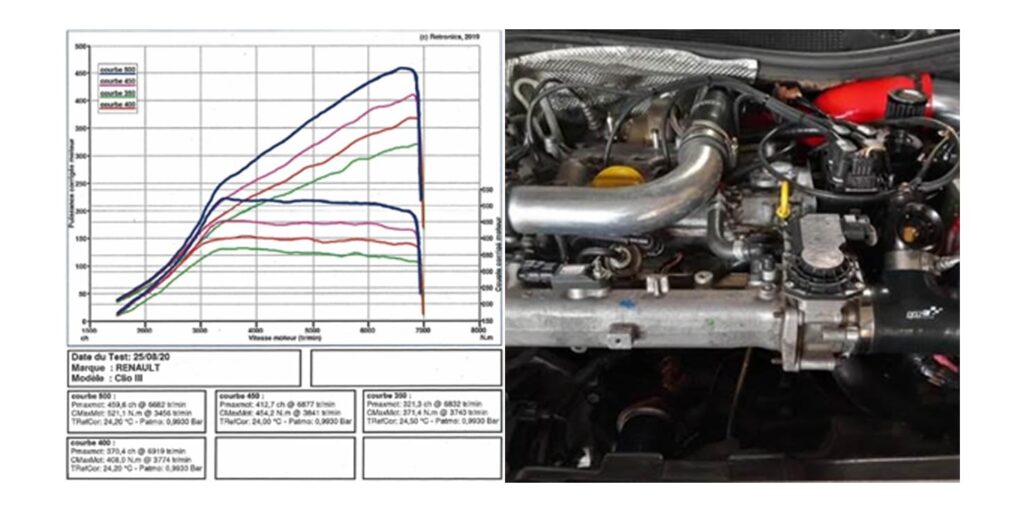 According to BJ Turbo and Team Profusion This Stage 4 turbo kit with G25-550 reaches torque of 500Nm at 6000rpm and 460hp max on the stock engine (OEM pistons and con rods). Together with a pnp PROLOG ECU we can extract the best of the GARRETT G25-550 turbo with several torque levels. As shown above, different torque curves can be used for different gear ratios &/or with a switch directly on cockpit (wet, normal, sport, race).
Stage 5 Performance Data (G-Series G25-660)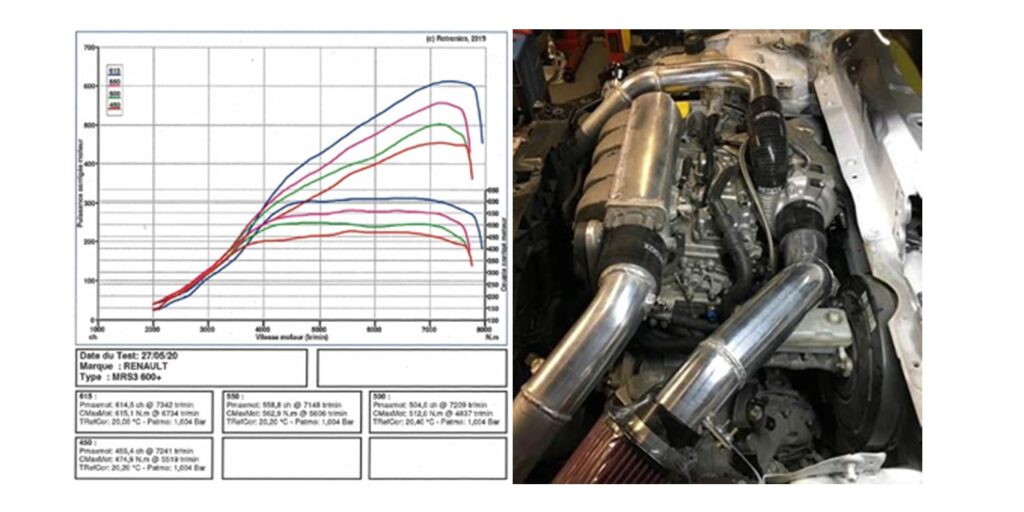 The Stage 5 kit utilizes a G25-660 in order to reach 600Nm at 7000rpm and 615hp max using forged pistons, con rods and race camshafts. This package allows drivers to reach a drivable configuration with a high level of torque along a large rpm operating range. Once again, the pnp PROLOG ECU applies suited torque level vs. track and grip conditions. This open ECU and G25-660 combination allows a perfect boost control with a proportional response to the driver pedal position. Even with such a high power level, these functions ensure to perform an advanced preventive traction control.
Turbo kits include the Garrett G25 turbocharger, a stainless steel exhaust manifold interface, oil and water pipping for a plug-and-play installation, stainless steel downpipe with catalytic converter removal, V-bands, bolts, gaskets and a fitting manual.
Safety Information
Be careful with such a high-level performance kit. It is strongly recommended to use E85 fuel to limit exhaust gas temperature, larger injectors and fuel pump, 76mm exhaust line, larger air cooler, larger & stronger air pipping and air filter, spark plugs and reliable ignition coils. Air Fuel Ratio (AFR/lambda), Exhaust Gas Temperature (EGT) and boost pressure sensors are also recommended. Custom engine tuning on either a pnp PROLOG full open ECU or on the OEM ECU is feasible by TEAM Profusion in Normandy or with other partners in South/East/West/Paris Region/Deutschland.
Those turbo kits are for track use. TEAM Profusion, BJ Turbo & GARRETT cannot be responsible in any way in case of road use.
For more information visit:
https://www.bj-turbo.com/actualites/Kit%20turbo%20G25%20pour%20M%C3%A9gane%20RS