June 30, 2022
BARTOSZ OSTALOWSKI DRIFTS WITH HIS FEET AND TONS OF GARRETT TURBO POWER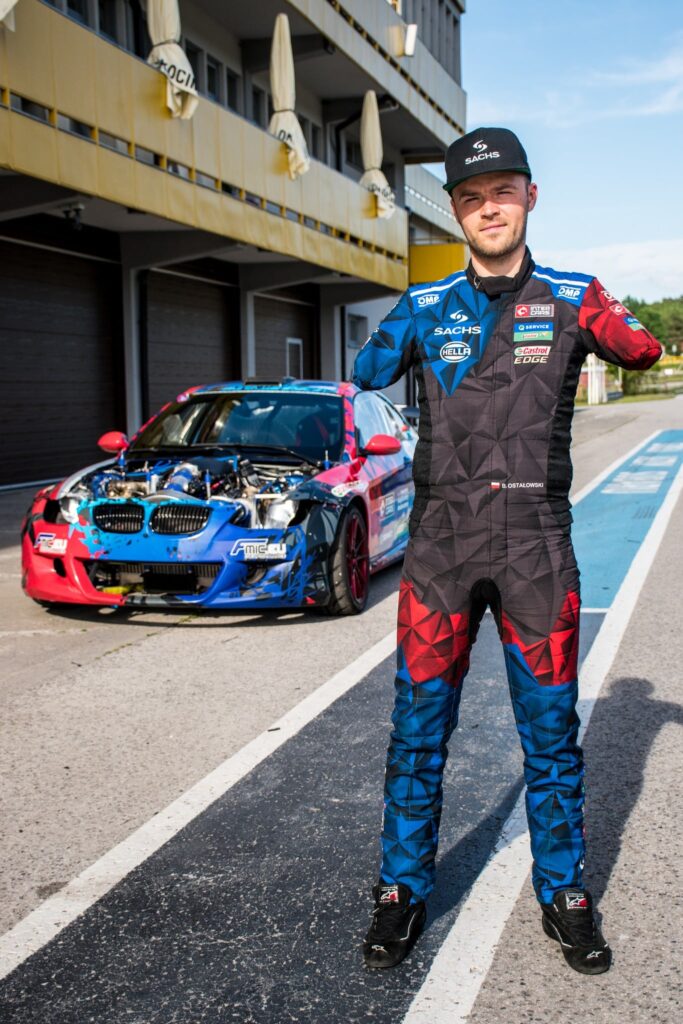 GARRETT has continued its support of Polish-based drifting sensation Bartosz Ostalowski. The world's only professional sport driver with no arms, Ostalowski embodies the spirit of Garrett with his incredible determination, perseverance, and will to win.
After having spent his life working towards becoming a professional driver, tragedy struck in 2006 when Ostalowski was only 20-years-old. The racer was involved in a horrific motorcycle accident and lost both arms above the elbows as a result. At the time, it seemed as if his driving career had also been cut short – but Ostalowski refused to give up on his dreams.
Inspired by a video of another armless driver, Ostalowski realized his goal was still possible and began working towards returning to his passion. He modified his sports car to be able to control it exclusively with his feet – his left foot on the steering wheel and his right managing the gas, brake, and modified handbrake which was installed as an additional pedal over the gas – while gear changes are done by his shoulder via a special shifter.
By 2010, Ostalowski had obtained his international FIA racing license and went on to compete on an equal platform against other able-bodied drivers. He competed in Rally Cross before moving up to the drifting circuit with his debut in the Polish Drifting Championship (DMP) series in 2015. His amazing achievements quickly garnered Ostalowski global attention and he was invited to be on the famous Grand Tour television show in 2017 in which he easily defeated the host, Richard Hammond, in a drift competition.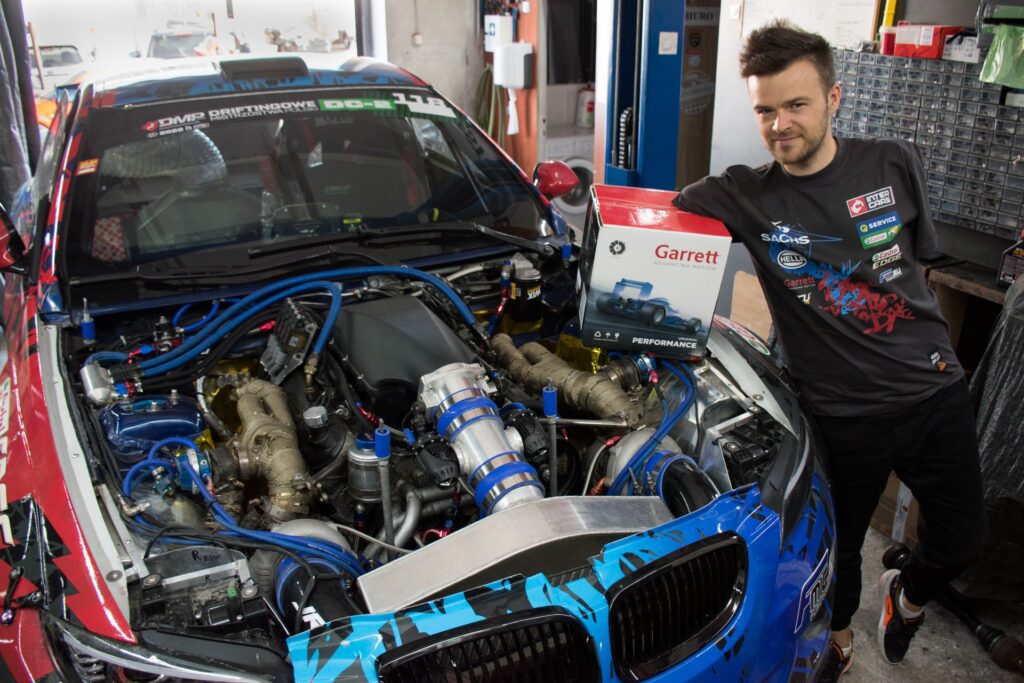 Ostalowski took third place overall in the DMP PRO2 class for the 2019 season and added individual wins to his racing résumé in both the Polish Drift Championships in 2020 and the Czech Drift Series in 2017 – truly inspiring accomplishments. For 2022, he is continuing his participation in the DMP series and is also racing in several Drift Kings International series events.
His E92 chassis BMW M3, which is powered by a 7.0-liter LS3 V8 engine from a Chevrolet Corvette, is boosted by a set of twin Garrett G-770 turbochargers and produces 1,000+ horsepower and 1,280-nm of torque. In addition to his remarkable skill and talent behind the wheel, the abundance of power allows Ostalowski to compete at the highest level of his sport.
In addition to racing, Ostalowski works as an automotive influencer and brand ambassador for Garrett as well as his other partners, as a motivational speaker, an advocate for safe and sober driving, star of his own show on VOD TV player.pl, and as a creative artist who paints with his feet and mouth all while supporting others from all walks of life to develop themselves and attain their goals while showing that the impossible is, in fact, possible.
For more information, follow @Bartosz_Ostalowski on Instagram and TikTok or visit Ostalowski's social media channels online at YouTube.com/c/NoHanderByBartOstalowski and Facebook.com/BartoszOstalowski.
About Garrett Motion:
Garrett is one of the automotive industry's most iconic brands. It's a name synonymous with six decades of world-first innovation, responsible for ground-breaking turbocharging technologies that have changed the way we think about performance and mobility. From mainstream passenger vehicles to F1 racing cars; from delivery vans and haulage trucks to huge off-highway equipment… Garrett turbo technology has been the boost behind some of the most significant moments in automotive history. Through experience, talent and a mindset that challenges convention, the Garrett brand will continue to set the pace. For more information, visit GarrettMotion.com, "like" the Garrett page on Facebook at facebook.com/GarrettMotion/ and follow Garrett on Instagram at @GarrettMotion.