June 30, 2023
Bartosz Ostalowski Drifts Warsaw, Poland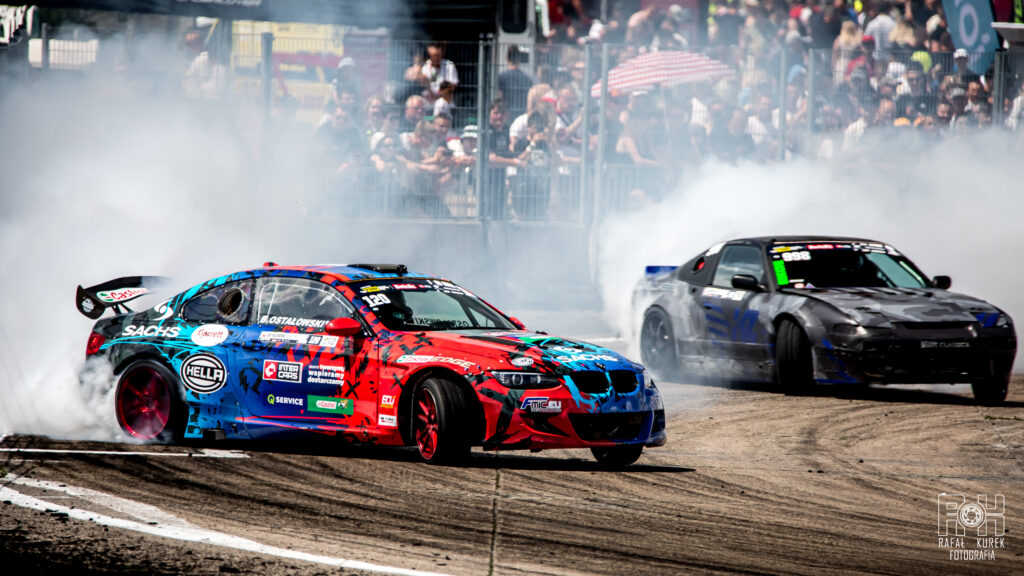 The Polish Drift Championship in Warsaw, Poland was an exciting round for drifter Bartosz Ostalowski. Drifting in the center of Warsaw always arouses great interest among fans thanks to the technical but very spectacular course allowing drift enthusiasts to observe exciting runs in which many times the rear bumpers of the cars rubbed against concrete barriers. The start list did not lack Bartosz Ostalowski, who, after a successful start in Slomczyn, intended to fight again for a place at the top.
Bartosz Ostalowski drove conservatively in qualifying and scored 60 points, securing his promotion to the elimination rounds. This safety buffer allowed him to drive more courageously in the second run. His run was appreciated by the judges and they awarded him 85 points, making him the winner of Saturday's qualification.
"The spotter gave me the information that on the second run I had to tighten up, because the rivals looked very good. Fury did an excellent job and I was able to ride the entire run on the gas. Driving on the limit was proven by a perfect "kiss the wall" at the end of the run. I gently rubbed my rear bumper against the bumpers, and this is the essence of drifting! – concluded Bartosz Ostalowski.
"After winning the qualifying rounds, I finished the competition in 4th place. In the fight for the top positions, small nuances play an important role, and this time I lacked a bit of drifting luck. Nevertheless, I am glad that I maintain regularity and remain in the game for the podium in the general classification" – concluded Bartosz Ostalowski.
Bartosz Ostalowski's next start in the competition will be on July 22-23 at the 3rd round of Polish Drift Championship at the Kielce Circuit.
*******
BARTOSZ OSTAŁOWSKI
The world's only professional sports driver who drives a car with his foot. He holds an international FIA racing license and successfully competes on equal terms with able-bodied drivers in the Polish Drifting Championship and European leagues