April 17, 2020
Adam LZ's JZX100 Toyota Chaser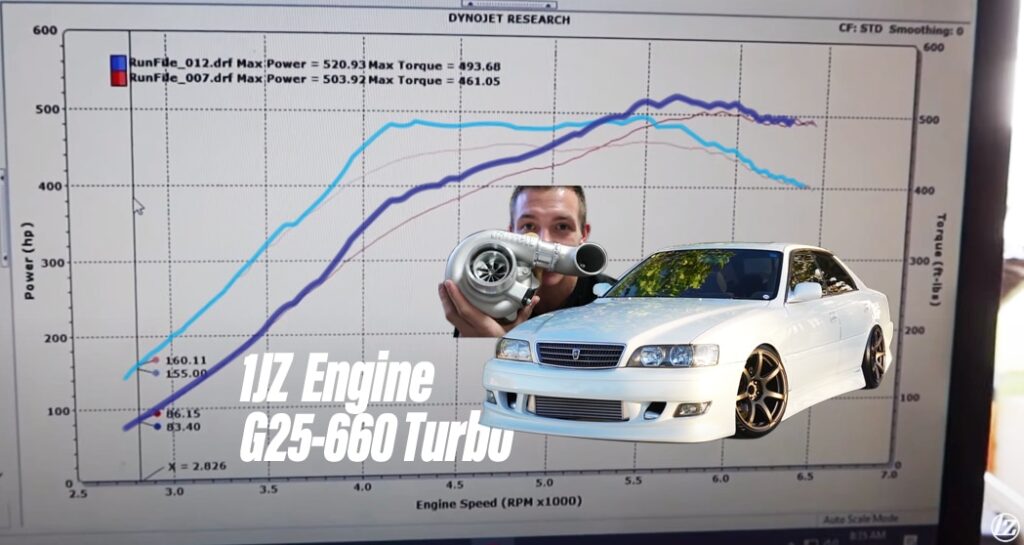 The JZX100 or Toyota Chaser is a mid-size four door sedan in right hand drive configuration with a 1JZ turbocharged engine. Manufactured in Japan from 1980 – 2001. Adam LZ's 6th gen X100 Chaser has super clean lines, low stance, and beautiful pearl white paint to make this one unique street car.
Recaro SR3 race seats highlight the interior, a Serial Nine CD999 shifter makes accurate and short throws when shifting through the gears with one hand while the other grips a sleek Vertex steering wheel all while the Greddy gauges track critical vehicle outputs. The exterior features a set of 18×9.5 T7R Work Wheels, Vertex Body kit, pearl white paint and HID lights.
The stock bottom end 1JZ powerplant with Brian Crower BC264 cams, BC springs and retainers is mated to a V160 transmission. Deatschwerks 1200CC injectors and a DW400 fuel pump make sure the Ignite Red Fuel is always on tap when Adam is ready to make a few pulls. Odyssey Fabrication built a custom turbo manifold with a Garrett G25-660 turbo and a stock ECU provide and control the boost while the blitz intercooler keeps the charge air temps nice and cool.
1JZ Powered JZX100 Hits The Dyno To Tune The Garrett G25-660
With multiple dyno sessions at Titan Motorsports, the 1JZ with a Garrett G25-660 maxes out at 520 horsepower and 493 lb-ft of torque at 6000 RPM on 34 PSI of boost pressure. The dyno comparison in the image shows the same car before and after with improvements to the fuel pump. Max torque comes in at 4000 RPM and Max horsepower around 5500 RPM with power dropping off around 6000 RPM due to reaching the flow limit of the turbine. Adam LZ does mention that the car will eventually be back on the dyno one the fuel pump issues are fixed so until then enjoy the videos below and if you are looking for more information on the G25-660 turbo click here to visit the product page.   
Watch as Adam unveils the car for the first time