April 13, 2022
A Lucky Motion Auto Customer Won This Garrett Turbocharged & 2JZ-Swapped S14 Nissan 240SX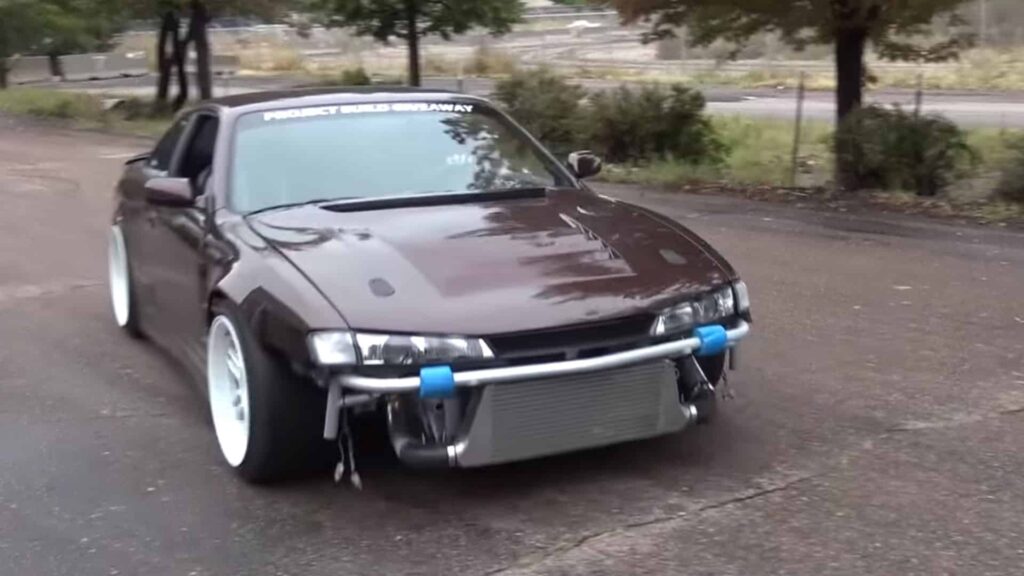 By Ainsley Jacobs
One of Motion Auto's earliest giveaway cars, one lucky customer won this Garrett turbocharged and 2JZ-swapped Nissan 240SX.
Motion Auto has a model of building sick street cars and giving them away to lucky winners, and this 2JZ-swapped and Garrett turbocharged 1996 Nissan 240SX was one of the first in the program.
After a comprehensive build process, the S14 chassis 240SX was fired up and its Toyota 2JZ-GTE VVTi engine sang the sweet song of its people. A throaty exhaust note bellowed out through the custom 3" stainless steel downpipe and A'PEXi system.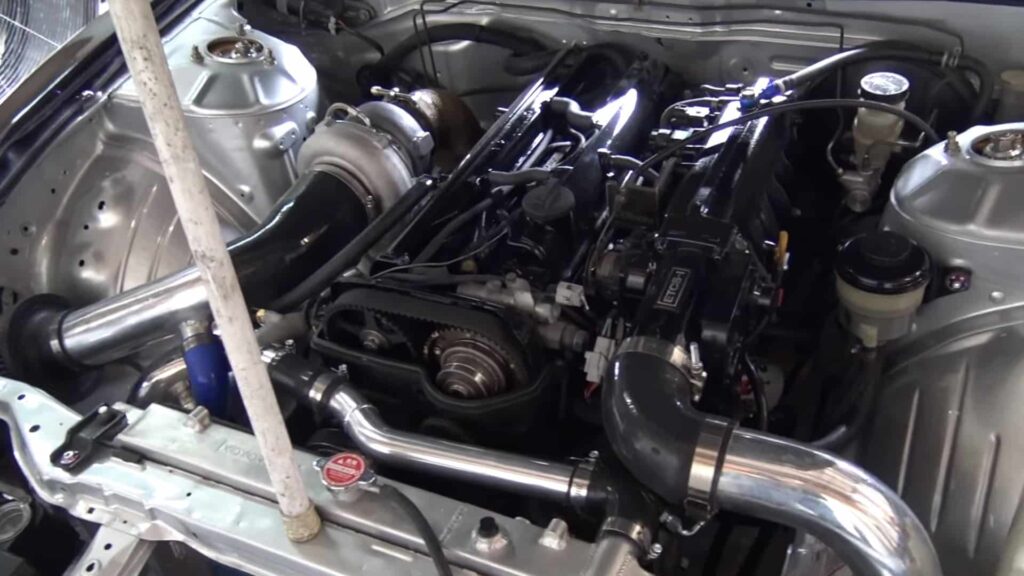 The 2JZ engine with stock internals had been incorporated into the S14 with Xcessive Manufacturing mounts and a Wiring Specialties plug-and-play swap harness. Next, it was updated with fresh seals, timing belt, water pump, belts, gaskets, and more, before being backed by a Toyota R154 5-speed transmission from a turbo MKIII Toyota Supra which itself had been fitted with an ACT extreme 6-puck sprung clutch.
Capable of supporting plenty of power, a single Garrett GTX3076R Gen II ball bearing turbocharger was installed as the crown jewel on the powerplant and plumbed to flow through a massive front-mount intercooler.
The Motion Auto team wanted to ensure the kouki S14's power levels for its new owner, so the group headed to the dyno. With the car strapped down and power being transferred to the rear wheels via an Xcessive Manufacturing R154/S14 driveshaft and the Garrett GTX3076R turbo set to 14 psi, the 240SX's first pull yielded 388-horsepower on a safely rich tune up.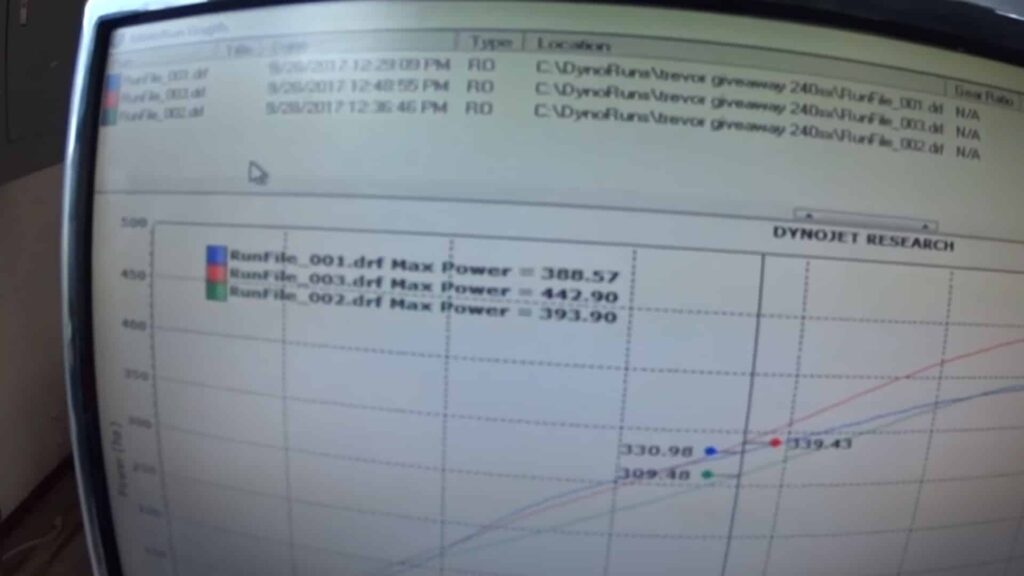 A few changes to the Synapse synchronic wastegate to adjust boost pressures helped bump the 2JZ's performance level up. overcome the challenges of the 5,000-foot elevation's thin air atmosphere. By the end of the day, the Motion Auto giveaway 240SX had recorded 442.90-horsepower on 16 pounds of boost with SAE Standard correction factors incorporated.
Underneath, the S14's suspension had also received updates as the SPL Parts adjustable suspension arms and HKS Hipermax SP coilovers gave it a sporty yet aggressive stance.
Certified ready to rip, the Supra-powered 240SX's interior had also been freshened up with a new Glowshift 7 color boost gauge, a Kenwood double-DIN touch-screen head unit, racing seats for both driver and passenger complete with 4-point Takata harnesses, and a few other touches to bring the mid-'90s Nissan into a more modern era.
On the outside, a subtle body kit from Origin with matching over fenders, D-MAX vented hood, and D-MAX wing gave the kouki 240SX an updated appearance. The exterior was further enhanced with a new Nissan Interlagos Fire Metallic paint job and a set of crisp white MST Suzuka 18" wheels.
When the drawing was held to see who would receive the keys and title to the 1996 Nissan 240SX giveaway car, Motion Auto's customers all eagerly awaited the results – but it was Thomas Avolio of New York whose name was selected as the lucky winner and who would get to enjoy the quick spooling Garret GTX3076R turbo on the streets of his hometown.
VEHICLE: S14 1996 Nissan 240SX
ENGINE: 2JZ-GTE VVTi
TURBO: Garrett GTX3076R Gen II ball bearing turbo
TRANSMISSION: Toyota R154 5-speed manual
POWER: 440
USED FOR: drift