February 27, 2020
Garrett Turbo Technology Boosts 3 Nominees Seeking Car of the Year Honor at 2020 Geneva International Motorshow
Garrett turbo gasoline technology responds to diverse needs of the industry
ROLLE, Switzerland, Feb. 27, 2020 – Garrett Motion Inc. (NYSE: GTX), a leading differentiated technology provider into the automotive industry, is again a key contributor of turbo solutions for three nominees for the prestigious Car of the Year 2020 award (COTY) recognizing the most outstanding new car to go on sale in the past 12 months in Europe.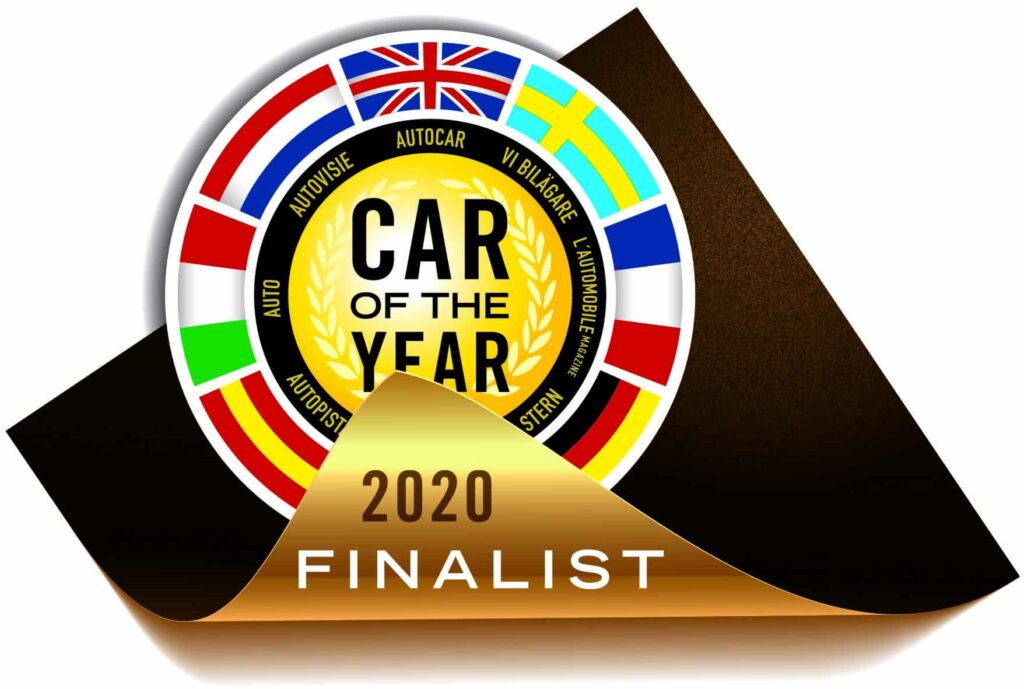 Garrett turbo solutions help improve powertrain performance and fuel economy and help reduce emissions versus a non-turbocharged equivalent. Garrett technologies are in demand for the growing segment of gasoline engines turning to turbocharging as an enabler of greater performance and environmental compliance. For this year's seven COTY nominees, Garrett technology is available on the BMW 1-Series, Peugeot 208, and Renault Clio. The winner will be announced at the opening of the Geneva International Motor Show on Monday March 2, 2020.
Here are descriptions of the technology Garrett provides to the nominees.
BMW 1-Series
2.0L Gasoline Turbo: This larger frame size turbocharger employs high-temperature stainless steel to handle the elevated operating temperatures associated with a performance gasoline engine. The material selection is further coupled with an integrated manifold and an integrated actuator heat shield to enable high power output with operating temperatures above 1000○C. The ability to handle the elevated exhaust temperatures also serves to provide fuel economy benefits by not requiring additional fuel for cooling purposes in the combustion chamber. The turbocharger also features an electrical recirculation valve and electrical actuation for turbo control, noise suppression (-10dB) and durability.
Peugeot 208
1.2L Gasoline: This wastegate turbocharger enables benchmark performance for a 3-cylinder engine that has become the gold standard for such applications. Currently supporting production of more than 1 million engines per year, this turbocharger provides excellent reliability and this generation features improved aerodynamics leading to a 20 percent inertia reduction resulting in improved transient response. The turbo design also helps balance CO2 emissions through advanced electric actuation controls.
Renault Clio
1.3L Gasoline Turbo: This third-generation gasoline turbo has upgraded aerodynamics benefiting transient response coupled with improved overall operational efficiency resulting in better fuel economy. There is also an upgraded bearing system to help elevate low-end torque and benefit fuel economy. The application uses electric actuation for better turbocharger control and responsiveness.
Spokesperson Quotes
"The importance of turbocharger technology supporting gasoline engines cannot be overstated. It is the biggest driver in our industry and a key segment where Garrett continues to excel. It has become our largest product category as we continuously rebalance our portfolio to meet the evolving needs of the industry."
– Olivier Rabiller, President and CEO of Garrett Motion Inc.
About Garrett Motion Inc.
Garrett (www.garrettmotion.com) is a differentiated technology leader, serving customers worldwide for more than 65 years with passenger vehicle, commercial vehicle, aftermarket replacement and performance enhancement solutions. Garrett's cutting-edge technology enables vehicles to become safer, and more connected, efficient and environmentally friendly. Our portfolio of turbocharging, electric boosting and automotive software solutions empowers the transportation industry to redefine and further advance motion. For more news and information on Garrett, please visit www.garrettmotion.com/news