1월 14, 2019
Olivier Rabiller CEO: Garrett Motion to Present at the 2019 Deutsche Bank Global Auto Industry Conference on January 15, in Detroit
Olivier Rabiller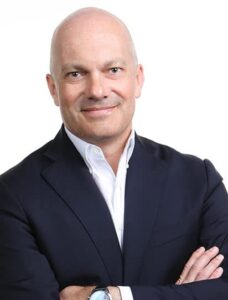 Garrett – Advancing Motion (Garrett Motion Inc. NYSE: GTX) President and CEO Olivier Rabiller will speak at the Deutsche Bank Auto Industry Conference in Detroit on Tuesday Jan. 15, 2019, from 3:35 p.m. – 4:15 p.m. EST.
A real-time audio webcast of the Deutsche Bank presentation can be accessed via the Garrett Investor Relations home page. A replay of the webcast will also be available on the site following the presentation.
About Garrett
Garrett (www.garrettmotion.com) is a differentiated technology leader, serving customers worldwide for more than 65 years with passenger vehicle, commercial vehicle, aftermarket replacement and performance enhancement solutions.
Garrett's cutting-edge technology enables vehicles to become safer, and more connected, efficient and environmentally friendly. Our portfolio of turbocharging, electric boosting and automotive software solutions empowers the transportation industry to redefine and further advance motion.
For more news and information on Garrett, please visit www.garrettmotion.com/news.
President and CEO Olivier Rabiller