février 11, 2023
HTP Performance Builds Turbo Hayabusa With G-Series Turbo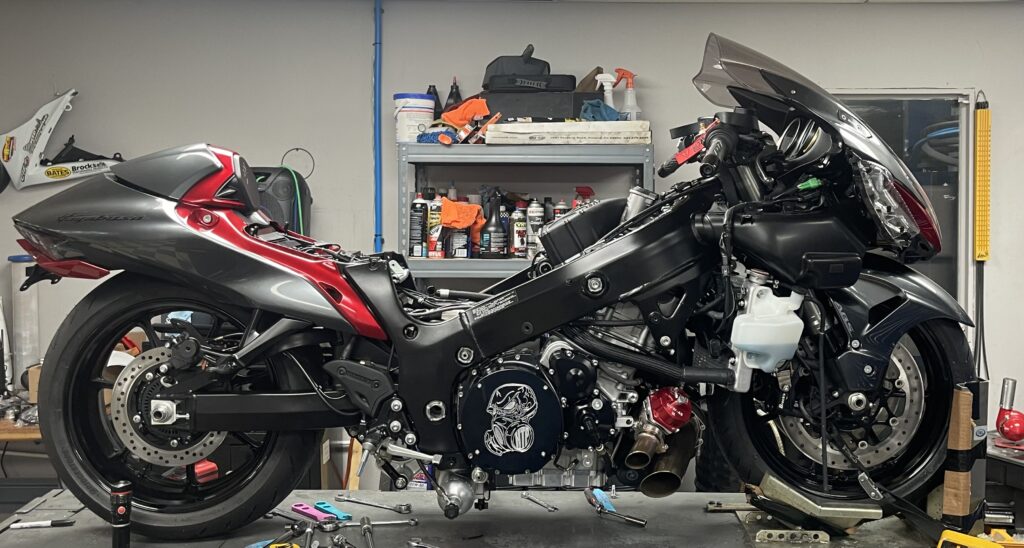 HTP Performance is the leader in turbocharged performance motorcycles and turbo drag bikes. Based in Ashland, VA this shop provides many services that include motor builds, engine tuning, complete bike builds, shock tuning, machining and parts manufacturing and more. They also validate their products on the drag strip with their own two drag bike race team piloted by Ryan Schnitz and Lavar Delee.
This latest bike build was for professional bike racer Chris Moore. Chris Moore has been racing for twenty-five years. When he was When he was 18 years old, he set the world record for both MPH and ET in the Outlaw Class. In 2020 Chris set the record for the fastest and quickest no bar motorcycle in the world on the GSXR1000 killer, Black Mamba, owned by Damian Caruso from Connecticut. Chris operates Cycle Specialties Performance, where Moore Mafia headquarters is based out of.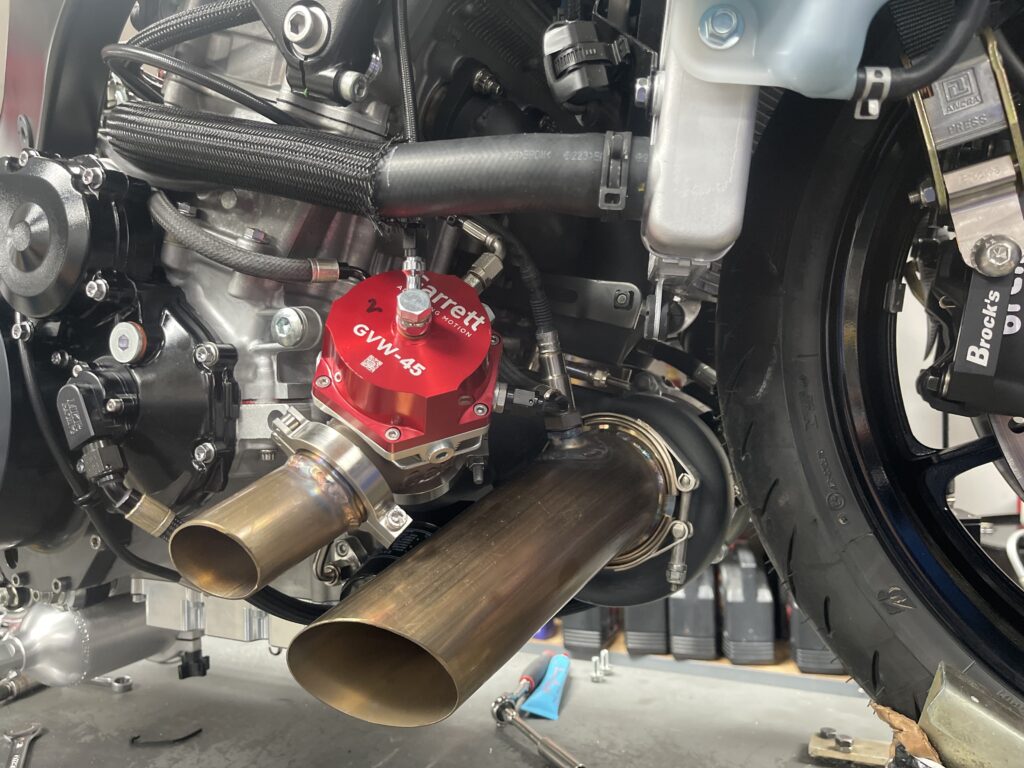 No stranger to performance, Chris wanted his 2023 Gen 3 Suzuki Hayabusa to have the perfect setup. HTP engineered and manufactured the "HyperBusa" performance kit and outfitted this bike with a G-Series G30-770 turbocharger and a 45mm Garrett GVW external wastegate. The bike was calibrated and dyno'd at HTP performance on different fuel and boost pressures allowing for multiple power settings.
Daily Driver Pump Gas Tune: The Garrett GVW-G45 wastegate was setup with a 3lb spring and tuned for pump gas on a conservative tune keeping timing and fueling safe. This made 302 horsepower on the dyno. This turbo kit package will be available to the public through HTP and Chris Moore and might even come with a warranty. (Check HTP performance for details)
E85 Tune: Increasing the turbo and wastegate setting up to 9 pounds of boost with E85 fuel the bike make 372 horsepower with this moderately conservative tune.