août 9, 2022
Garrett Releases 2021 Sustainability Report
The company is on track to meet its short-term sustainability ambitions, while developing highly engineered technologies that help make mobility more sustainable.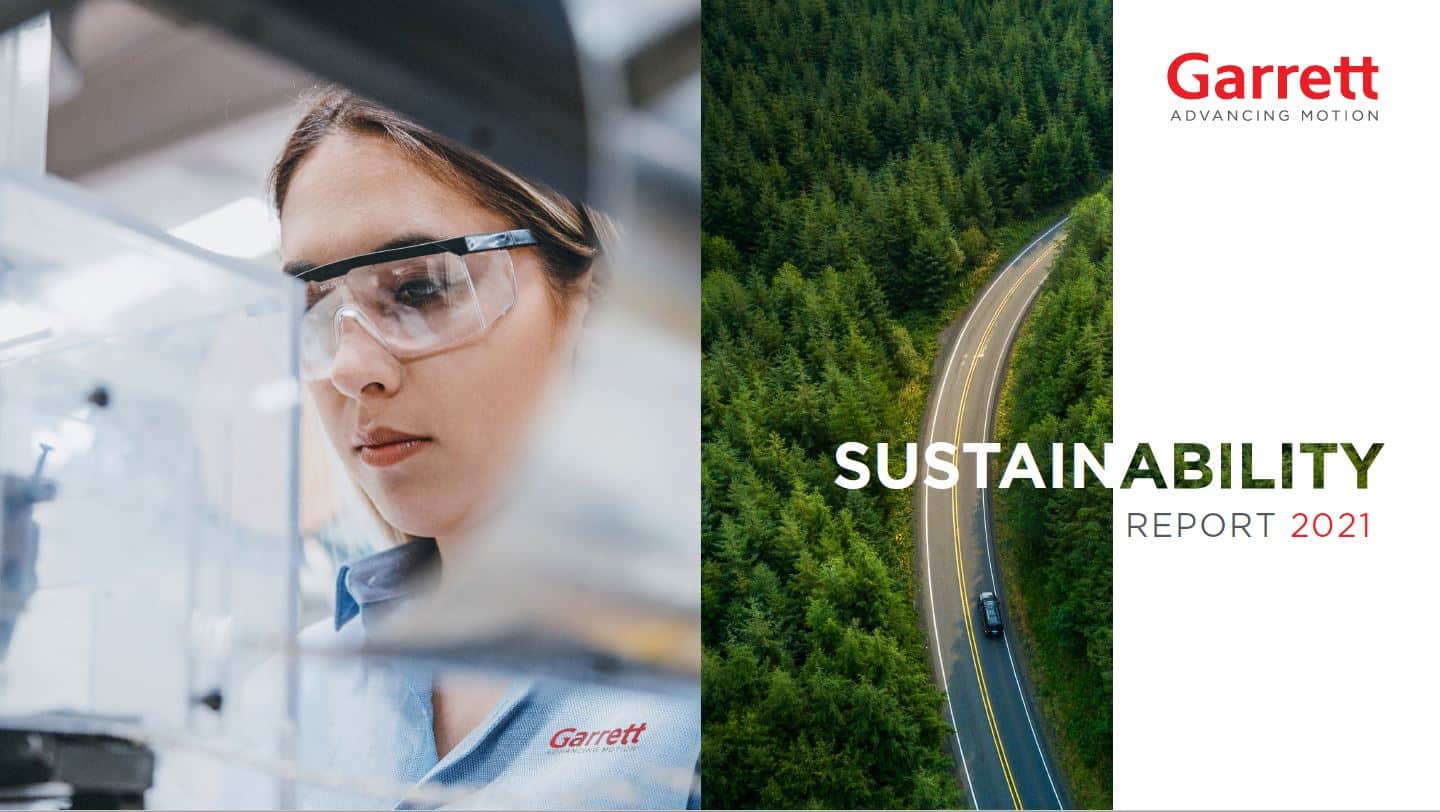 The global Garrett team continued to make strides across Environment, Social and Governance (ESG) topics during 2021, seeing improved performance across many areas. The performance and insights are captured within the company's new Sustainability Report, available now.
"Throughout the 2021 Garrett Sustainability Report, our stakeholders will discover the many things we do to accomplish our mission and enable a more sustainable future of mobility while supporting the vehicles of today to be more efficient," said Garrett President and CEO Olivier Rabiller. "Across every level of the company, we conduct our business ethically and in a way that is socially and environmentally viable for the long term while optimizing financial returns."
2021 performance highlights include:
99% of the company's revenue and 99% R&D spend are centered on emission reducing technologies.
With a 34% increase from previous year, the company employees reached 66 thousand training hours.
Women represented overall 21.8% of all employees, on track toward the company's 25% target in 2025.
Invested in 52 Safety projects across 15 Garrett sites to further decrease risk levels.
100% of Garrett's manufacturing sites have environmental management (ISO 14001) and energy management (ISO 50001) certification.
Implemented 9 energy investment projects to improve energy efficiency at Garrett sites.
100% of employees completed training on the Code of Business Conduct, and over 20,700 compliance related courses completed during the year.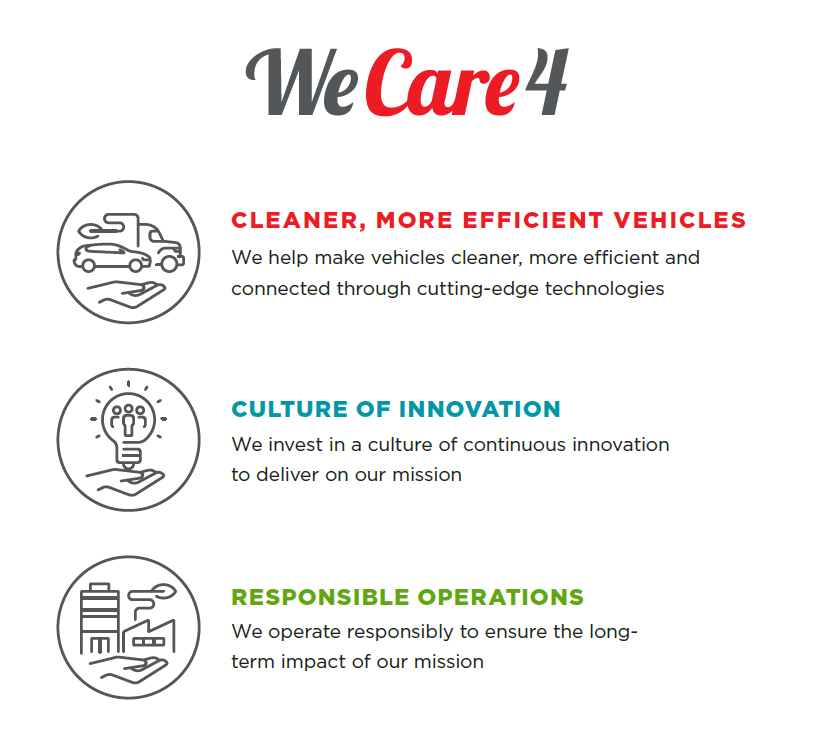 "For the first time, we are sharing how we contribute to the United Nations Sustainable Development Goals, have external assurance of greenhouse gas (GHG), energy and Occupational, Health and Safety data, and are reporting Health, Safety and Environment according to the Global Reporting Initiative (GRI) framework," said Senior Vice President and Chief Technology Officer Craig Balis, who also serves as the company's executive Sustainability sponsor. "We are on track to deliver our short-term sustainability targets and our WeCare4 sustainability framework has strong engagement across the company. I am proud of our team's capabilities to create innovative and exciting technologies for a more sustainable mobility, and our collective focus on how we do it."
Divided into three primary sections based on Garrett's WeCare4 Sustainability framework (Cleaner, More Efficient Vehicles; Culture of Innovation; and Operating Responsibly), the new Sustainability Report showcases how the company's mission to enable cleaner, more efficient vehicles, its culture of innovation and responsible operations contribute to the overall sustainability performance.
Click here to access the full Garrett 2021 Sustainability Report today.