juillet 8, 2022
Garrett Celebrates 45 Years of Continuous Automotive Innovation in Brazil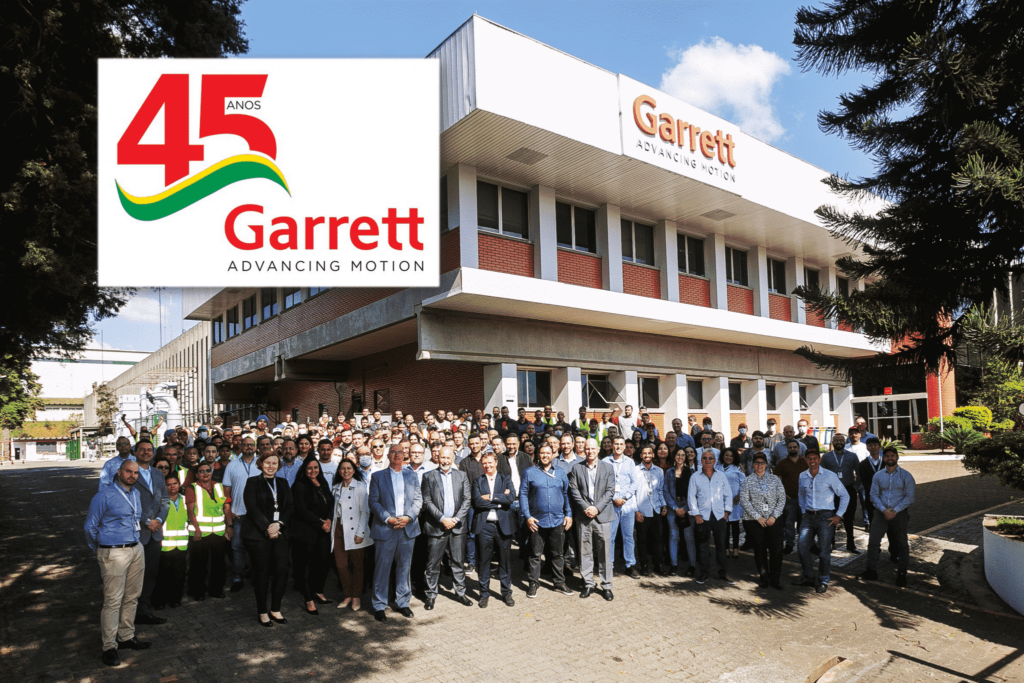 Garrett's teams and local delegates recently celebrated 45 years of turbocharger production in Brazil and its investment in enhanced production capabilities to support customers across Latin America as automotive emissions standards tighten.
The company's facility in Guarulhos city, in São Paulo State, has to date delivered more than 5 million turbos for passenger cars, trucks, buses and agricultural machinery and was recently modernized to meet demand for engine boosting systems for new generation gasoline and flex-fuel powertrains.
At a special ceremony to mark the anniversary at the end of June, Paulo Vecchia, General Manager of Garrett in Latin America, said that the pioneering spirit that supported the establishment of the facility was continuing into a new automotive era.
Garrett is a global leader in differentiated technologies that support the auto industry's evolution towards cleaner, more efficient and connected vehicles. Turbos help to increase the efficiency of engines, ensuring better performance, improved fuel efficiency and reduced emissions.
"From the development of Brazil's first turbocharged car – the Fiat Uno Turbo in 1986 – Garrett has been a progressive technology partner for the auto industry across Latin America," said Vecchia. "This is reflected today in our continuing investment in research and manufacturing in Brazil, as we support customers with turbo technology that helps achieve compliance with emissions standards, including Proconve P7 for heavy-duty vehicles."
Garrett's presence in Brazil was established in 1976, with engineers subsequently pioneering numerous automotive "firsts" in Latin America, including the turbocharging system for the VW Gol and Parati, which at the time of launch became the highest power rated 1.0 engine in the world.
Eric Fraysse, Garrett's President of Global Aftermarket and Brazil, highlighted the central role that turbo technologies will play in helping automakers adapt to a new era of tighter emissions standards.
"Our investment in Brazil reflects our commitment to the auto industry in Latin America, as we leverage our expertise in areas such as electrification and connected vehicle software to help OEMs develop and deliver the next generation of fuel-efficient engines," said Fraysse during the event.
Click here to discover more about Garrett's worldwide footprint, capabilities and more.