2014 – 2021 Volkswagen / Audi 2.0L TSI MK7 Stage 1 and Stage 2
Important product information: Garrett Performance Kits are professional aftermarket products only designed for certain racing vehicles driven on particular racing tracks and shall only be used on racing vehicles that will never be driven on public roads or highways. Garrett Performance Kits are not legal for the use in vehicles on public roads or other roads to which public road law applies. Any vehicle modifications using Garrett Performance Kits are AT YOUR OWN RESPONSIBILITY and AT YOUR OWN RISK. Only use Garrett Performance Kits in compliance with all applicable laws, regulations, and ordinances (including but not limited to emission, noise, operating license, performance, safety, and type-approval aspects). A vehicle modification using Garrett Performance Kits may particularly affect or void a vehicle's warranty, operating license or type-approval. Moreover, only use Garrett Performance Kits in compliance with all applicable racing and racing track provisions. It is YOUR OWN RESPONSIBILITY AND RISK to ensure that your Garrett Performance Kit fits your vehicle and area of application. YOU MUST ENSURE LAWFUL AND SAFE OPERATIONS AT ANY TIME. You should particularly consult the owner's manual and service manual of your vehicle. You should also contact your vehicle's manufacturer to determine what effects modifications may have on important aspects such as safety, warranty, performance, etc. Only install and use Garrett Performance Kits if you have fully read and understood this important safety information and if you fully agree with the terms and conditions set forth therein.
Description
POWERMAX™ DIRECT FIT PERFORMANCE TURBOCHARGER
2014 – 2021 Volkswagen / Audi 2.0L TSI MK7 | 7.5
Stage 1 and Stage 2 Turbochargers
Stage 1 Part number: 898199-5001W Supports up to 485 BHP (362kW)*
Stage 2 Part Number: 898200-5001W Supports up to 600 BHP (447kW)*
Garrett PowerMax™ turbocharger upgrades for the Volkswagen and Audi MK7 2.0L TSI engine platform is engineered to increase engine performance while maintaining OEM installation specifications. Stage 1 (485 HP*) and Stage 2 (600 HP*) upgrades maximize efficiency and air flow compared to the OEM turbocharger. High temperature, Mar-M alloy turbine wheel and twin scroll stainless steel turbine housings are rated for up to 1050° C. These turbochargers are fully assembled with a calibrated electronic actuator and ancillary components for direct OEM fitment.
WARNING: Maximum allowable turbocharger speed is 185krpm (Stage 1) | 165krpm (Stage 2). The use of this product above max turbocharger speed is at the owner's risk, and can result in damage and premature failure. To protect the turbocharger from overspeed when operating, a speed sensor port is machined into the compressor housing for the fitment of speed sensor part numbers 781328-0003 (includes sensor and gauge), and 781328-0004 (includes speed sensor). Speed sensors sold separately.
*Performance results of this product are highly dependent upon your vehicle's modifications and tuning/calibration. The target power has been calculated based strictly on choke flow of the compressor map (total turbo capability), which represents the potential flywheel power.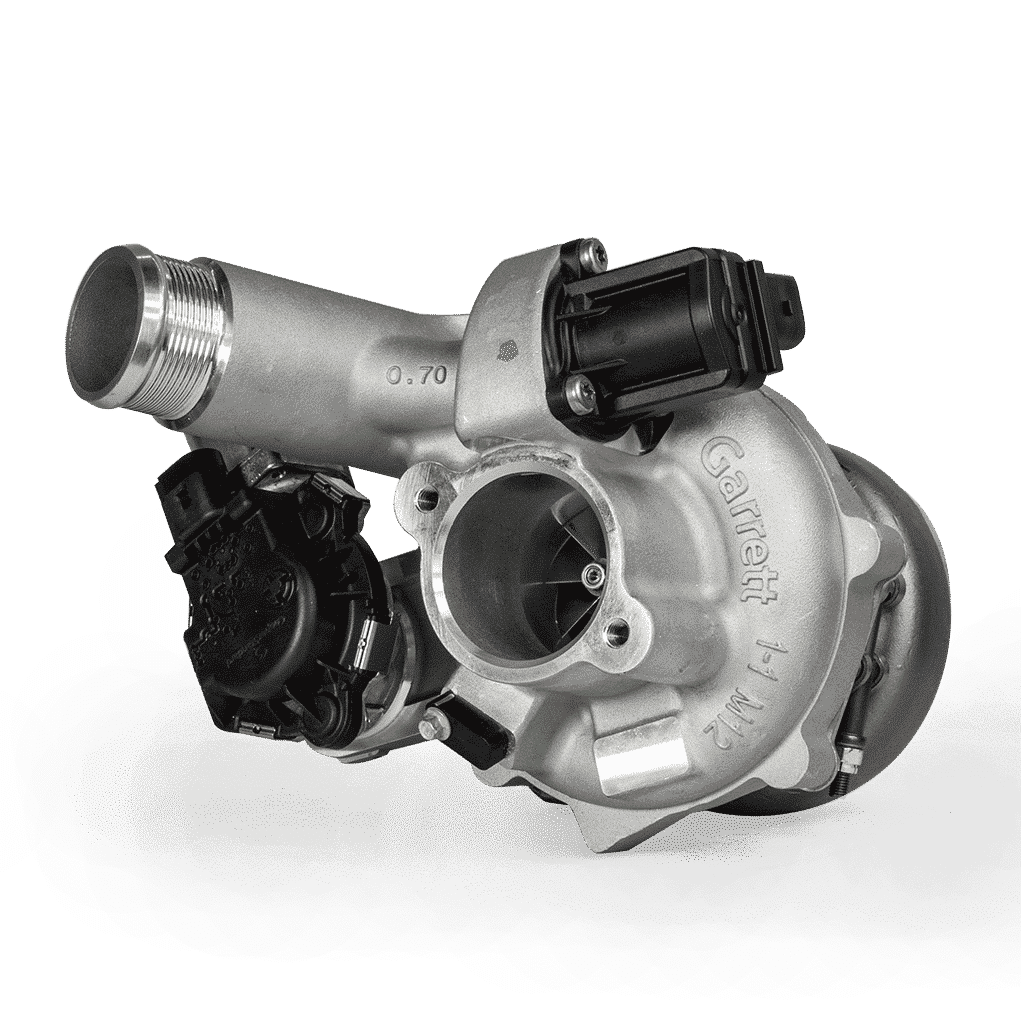 Turbocharger Data
| PowerMax PN | Stage | Power | Model | Comp Ind | Comp Exd | Turb ind | Turb Exd |
| --- | --- | --- | --- | --- | --- | --- | --- |
| 898199-5001W | Stage 1 | 485HP | 362kW | GT2260S | 47mm | 60mm | 50mm | 45mm |
| 898200-5001W | Stage 2 | 600HP | 447kW | G25-660 | 54mm | 67mm | 54mm | 49mm |
Application Data
| Make | Model | Year | Body & Trim | Engine | OEM Turbo |
| --- | --- | --- | --- | --- | --- |
| Audi | TT | 2014 + | Base | 2.0L L4 – Gas | IS20 |
| Audi | TTS | 2014 + | Base | 2.0L L4 – Gas | IS38 |
| Audi | A3 | 2015 – 2018 | Premium, Premium Plus, Prestige | 2.0L L4 – Gas | IS20 |
| Audi | A3 Quattro | 2015 – 2018 | Premium, Premium Plus, Prestige | 2.0L L4 – Gas | IS20 |
| Audi | S3 | 2015 – 2018 | Premium, Plus, Prestige | 2.0L L4 – Gas | IS38 |
| VW | Golf | 2015 | S, SE, SEL, Launch Edition | 2.0L L4 – Gas | IS12 |
| VW | Golf GTI | 2015 | Autobahn, S, SE | 2.0L L4 – Gas | IS20 |
| VW | Golf R | 2015 | Base | 2.0L L4 – Gas | IS38 |
| VW | Golf | 2016 | Base, S, SE, SEL | 2.0L L4 – Gas | IS12 |
| VW | Golf GTI | 2016 | Autobahn, S, SE | 2.0L L4 – Gas | IS20 |
| VW | Golf R | 2016 | Base | 2.0L L4 – Gas | IS38 |
| VW | Golf | 2017 | S, Wolfsburg Edition | 2.0L L4 – Gas | IS12 |
| VW | Golf Alltrack | 2017 | S, SE, SEL | 2.0L L4 – Gas | IS12 |
| VW | Golf GTI | 2017 | Autobahn, S, SE | 2.0L L4 – Gas | IS20 |
| VW | Golf R | 2017 | Base | 2.0L L4 – Gas | IS38 |
| Audi | Golf | 2018 | S, SE, SEL | 2.0L L4 – Gas | IS12 |
| Audi | Golf Alltrack | 2018 | S, SE, SEL | 2.0L L4 – Gas | IS12 |
| Audi | Golf GTI | 2018 | Autobahn, S, SE | 2.0L L4 – Gas | IS20 |
| Audi | Golf R | 2018 | Base | 2.0L L4 – Gas | IS38 |
OE Turbocharger Part Numbers
IS12    06K124713L
IS20    06K145874M
IS38    06K145722H
Stage 1 Features:
• Direct-Fit Stage 1 Upgrade
• 485HP | 362kW (flywheel) power capability (on-vehicle results)
• 47mm compressor inducer, 60mm compressor exducer
• 50mm turbine inducer, 45mm turbine exducer
• GT2260S turbocharger
• Audi A3, S3, TT, TTS
• VW Golf Base, AllTrack, GTI and R
• Complete assembly with calibrated electric actuator and ancillary components for OE fitment
• +17% flow compared to IS38 turbo (stock Golf R)
• GTX Gen II compressor wheel aero
• Modern gasoline turbine wheel aerodynamics constructed of Mar-M alloy rated for up to 1050C
• Stainless steel turbine housing rated for up to 1050C
• Fully machined speed sensor port
• Latest generation of journal bearing rotor group
• 360-degree thrust bearing –reinforced for application
Stage 1 Part number: 898199-5001W Supports up to 485 HP (362kW)*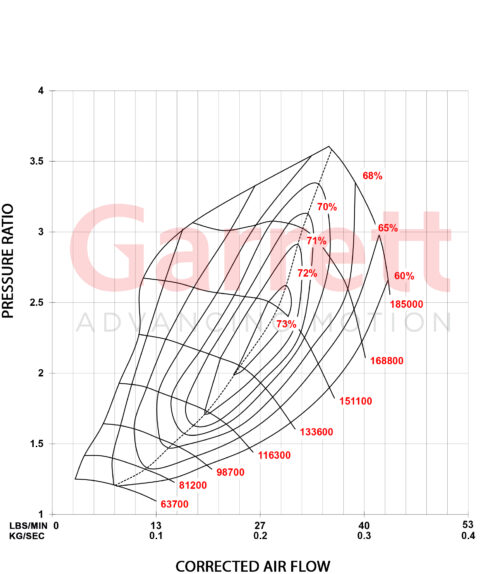 Stage 2 Features:
• Direct-Fit Stage 2 Upgrade
• 600HP | 447kW (flywheel) power capability (on-vehicle results)
• 54mm compressor inducer, 67mm compressor exducer
• 54mm turbine inducer, 49mm turbine exducer
• G25-660 turbocharger
• Audi A3, S3, TT, TTS
• VW Golf Base, AllTrack, GTI and R
• Complete assembly with calibrated electric actuator and ancillary components for OE fitment
• +59% flow compared to IS38 turbo (stock Golf R)
• G-Series compressor wheel aerodynamics for maximum horsepower
• G-Series turbine wheel aerodynamics constructed of Mar-M alloy rated for up to 1050C
• Stainless steel turbine housing rated for up to 1050C
• Fully machined speed sensor port
• Ball-bearing
Stage 2 Part Number: 898200-5001W Supports up to 600 HP (447kW)*
Performance Results: Horsepower (On-Vehicle Results)
• AUDI TT 2.0 TFSI (EA888 Gen 3)
• Garrett PMAX Stages 1 and 2 upgrade turbos
• Larger intercooler
• Custom exhaust system
• Reinforced pistons -lowered compression ratio of 9.2:1
• Upgraded fuel system -larger high pressure fuel pump and larger injectors
• Transmission upgrades -software upgrade only
• Cylinder head upgrades -valve springs only
• Fuel -102 octane unleaded (Stage 2 also run with ethanol mixture)
Performance Results: Torque (On-Vehicle Results)
• AUDI TT 2.0 TFSI (EA888 Gen 3)
• Garrett PMAX Stages 1 and 2 upgrade turbos
• Larger intercooler
• Custom exhaust system
• Reinforced pistons -lowered compression ratio of 9.2:1
• Upgraded fuel system -larger high pressure fuel pump and larger injectors
• Transmission upgrades -software upgrade only
• Cylinder head upgrades -valve springs only
• Fuel -102 octane unleaded (Stage 2 also run with ethanol mixture)
2014 – 2021 Volkswagen / Audi 2.0L TSI MK7 Stage 1 and Stage 2
Compressor Map & Exhaust Flow Chart
Compressor Map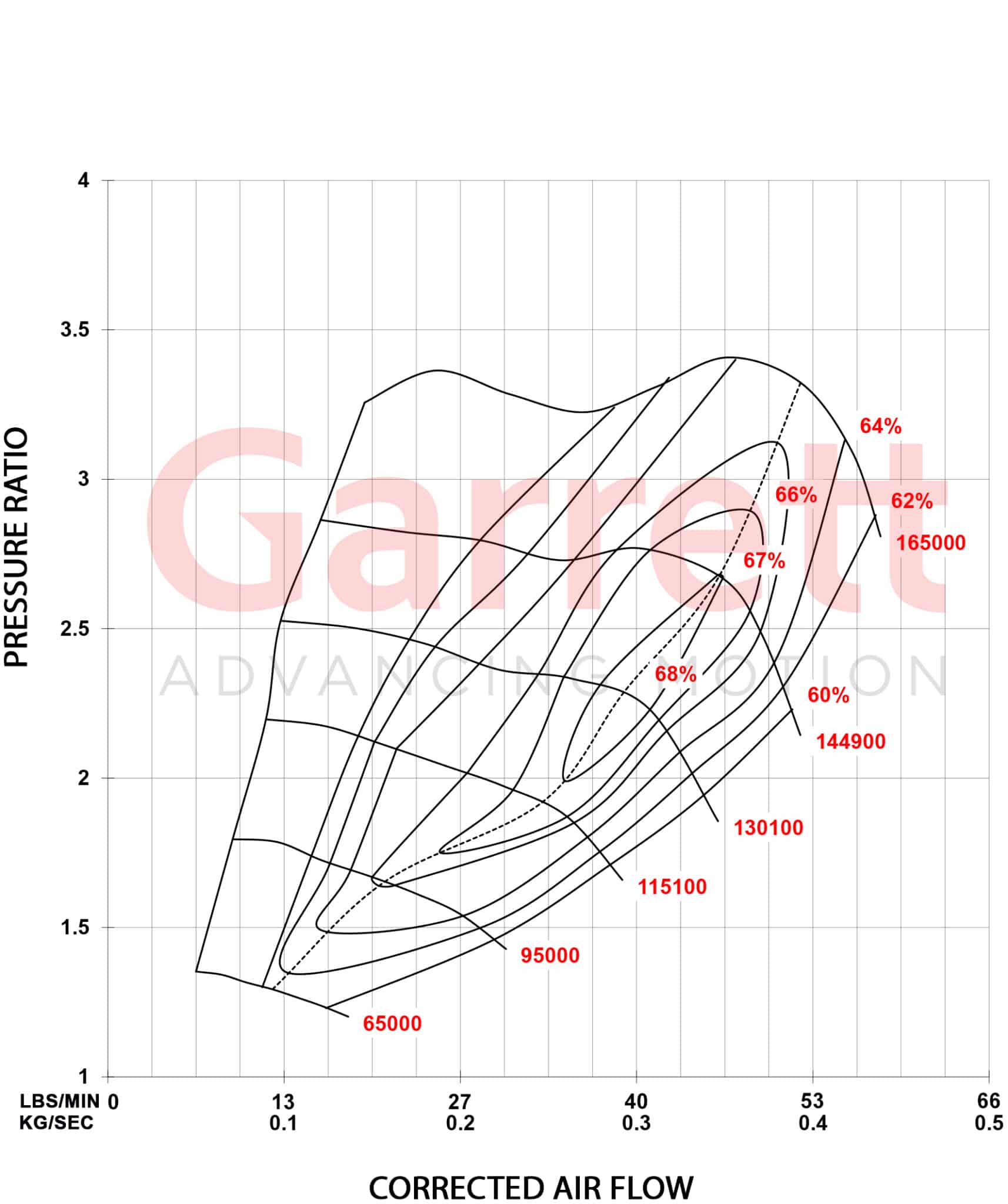 Exhaust Flow Chart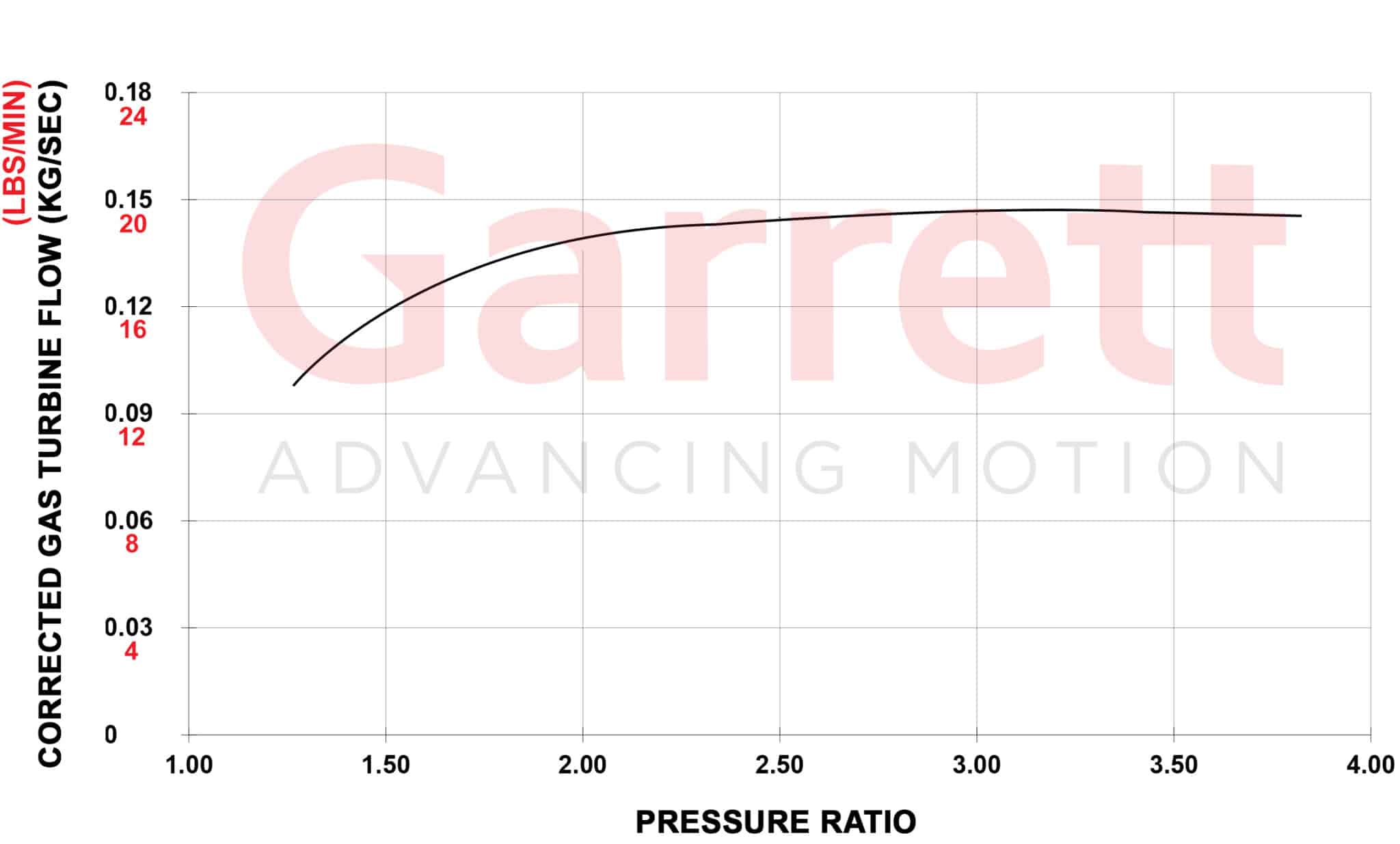 2014 – 2021 Volkswagen / Audi 2.0L TSI MK7 Stage 1 and Stage 2
Performance Comparison Sheet
| PowerMax PN | Stage | Power | Model | Comp Ind | Comp Exd | Turb ind | Turb Exd |
| --- | --- | --- | --- | --- | --- | --- | --- |
| 898199-5001W | Stage 1 | 485HP | 362kW | GT2260S | 47mm | 60mm | 50mm | 45mm |
| 898200-5001W | Stage 2 | 600HP | 447kW | G25-660 | 54mm | 67mm | 54mm | 49mm |
| Make | Model | Year | Body & Trim | Engine | OEM Turbo |
| --- | --- | --- | --- | --- | --- |
| Audi | TT | 2014 + | Base | 2.0L L4 – Gas | IS20 |
| Audi | TTS | 2014 + | Base | 2.0L L4 – Gas | IS38 |
| Audi | A3 | 2015 – 2018 | Premium, Premium Plus, Prestige | 2.0L L4 – Gas | IS20 |
| Audi | A3 Quattro | 2015 – 2018 | Premium, Premium Plus, Prestige | 2.0L L4 – Gas | IS20 |
| Audi | S3 | 2015 – 2018 | Premium, Plus, Prestige | 2.0L L4 – Gas | IS38 |
| VW | Golf | 2015 | S, SE, SEL, Launch Edition | 2.0L L4 – Gas | IS12 |
| VW | Golf GTI | 2015 | Autobahn, S, SE | 2.0L L4 – Gas | IS20 |
| VW | Golf R | 2015 | Base | 2.0L L4 – Gas | IS38 |
| VW | Golf | 2016 | Base, S, SE, SEL | 2.0L L4 – Gas | IS12 |
| VW | Golf GTI | 2016 | Autobahn, S, SE | 2.0L L4 – Gas | IS20 |
| VW | Golf R | 2016 | Base | 2.0L L4 – Gas | IS38 |
| VW | Golf | 2017 | S, Wolfsburg Edition | 2.0L L4 – Gas | IS12 |
| VW | Golf Alltrack | 2017 | S, SE, SEL | 2.0L L4 – Gas | IS12 |
| VW | Golf GTI | 2017 | Autobahn, S, SE | 2.0L L4 – Gas | IS20 |
| VW | Golf R | 2017 | Base | 2.0L L4 – Gas | IS38 |
| Audi | Golf | 2018 | S, SE, SEL | 2.0L L4 – Gas | IS12 |
| Audi | Golf Alltrack | 2018 | S, SE, SEL | 2.0L L4 – Gas | IS12 |
| Audi | Golf GTI | 2018 | Autobahn, S, SE | 2.0L L4 – Gas | IS20 |
| Audi | Golf R | 2018 | Base | 2.0L L4 – Gas | IS38 |
OE Turbocharger Part Numbers
IS12    06K124713L
IS20    06K145874M
IS38    06K145722H
2014 – 2021 Volkswagen / Audi 2.0L TSI MK7 Stage 1 and Stage 2
Download Section