mai 18, 2021
Garrett Launches Its First WeCare4 Sustainability Report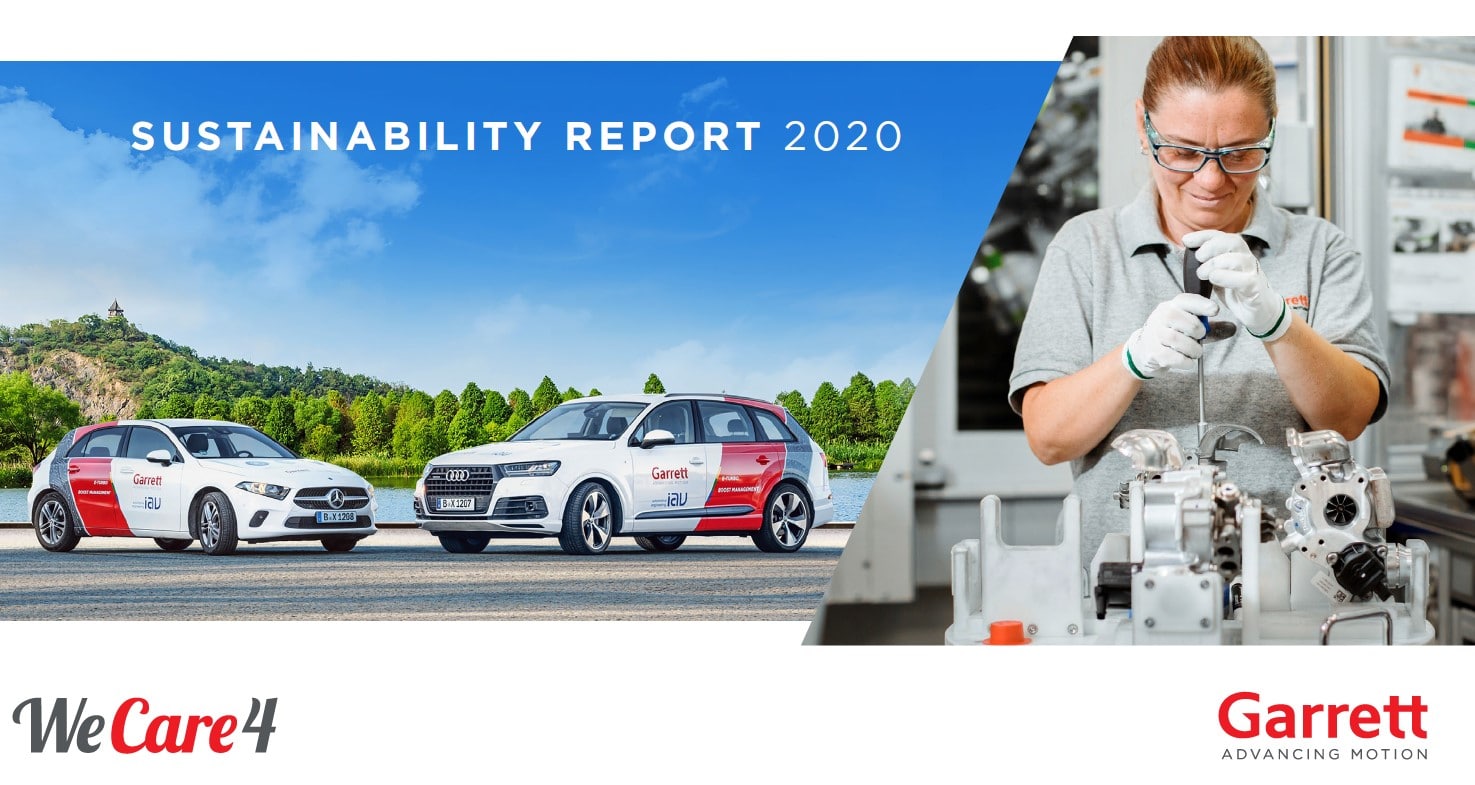 Garrett has used its WeCare4 sustainability framework to report on the sustainability metrics identified as being the most relevant for the company and to publish its first external sustainability targets.
The 2020 Sustainability Report highlights first and foremost the core mission that drives each Garrett employee – enabling cleaner, safer vehicles. The automotive industry is changing at a faster pace than ever, driven by electrification and vehicle connectivity, and Garrett's recognized expertise in transformative technologies that help optimize fuel efficiency, reduce harmful emissions and manage growing vehicle complexity has never been more crucial.
Despite the highly challenging context relating to the COVID-19 pandemic, Garrett teams around the world continued to advance new emissions-reducing technologies in 2020 while also launching several initiatives to continue strengthening the two WeCare4 pillars that support the company's mission – namely Garrett's culture of innovation and responsible operations. From the creation of a new global diversity council and the launch of employee wellbeing resources, to a new program to assess suppliers' sustainability efforts, the company forged ahead with the initial stage of its WeCare4 2020-2024 sustainability roadmap and developed public targets on key topics such as greenhouse gas (GHG) emissions and gender diversity.
"We can only fully succeed in delivering pioneering technologies to our customers if we continue to build the right working environment for our people to thrive while managing our business responsibly," said Garrett Chief Technology Officer Craig Balis. "Garrett is proud of the steps we have taken in our first two years as a stand-alone company to strengthen our sustainability efforts; these have already been recognized in 2020 with improved scores from CDP Climate Change and EcoVadis. This report is a new milestone in our commitment to support our customers on their journey to creating sustainable mobility for all."
In the spirit of continuous improvement, and in line with the company's commitment to robust environmental, social and governance (ESG) management, Garrett will work towards aligning its 2021 sustainability report with global sustainability standards and enabling third party assurance of data shared.