décembre 9, 2021
G40-900 Dyno Performance Data: George Kiriakopoulos
When a new turbo comes out it's always exciting to start seeing dyno performance data numbers. The G40-900 and G40-1150 turbochargers have only been out since November of 2021 and we spotted this video of George Kiriakopoulos' Nissan 370Z. This 2JZGTE VVTI 3.0-liter engine has a stock block, stock pistons, crank, and rods, Brian Crower valve retainers and springs and runs on E85 fuel.
George chose the ball bearing G40-900 (860777-5003S) paired with the .85 A/R stainless steel V-band turbine housing (757707-0027). Since the car is set up for drifting, power and response are the most important features. The G40-900 has a 62mm compressor inducer and 88mm exducer, and the turbine wheel is 77mm inducer and 70mm exducer. In other words, it's basically a 6270 ball bearing turbo.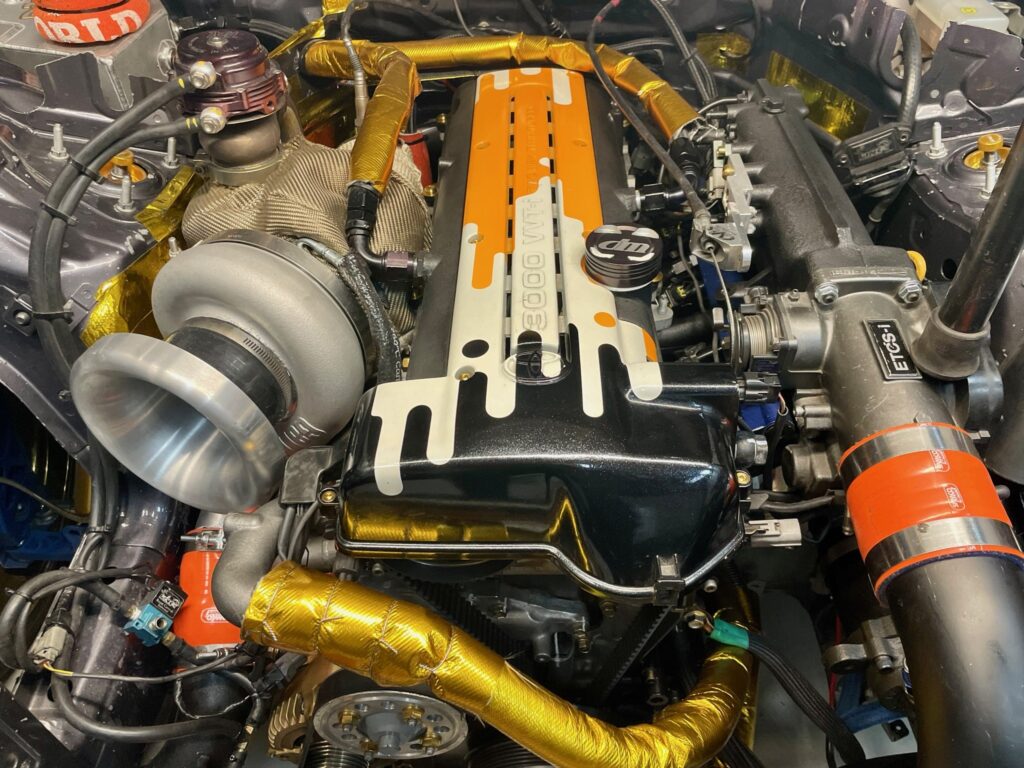 Let's fast forward to the dyno results and see what George made to the wheels 370Z on the DynoJet dyno. First you way want to watch the video to hear all the awesome turbo noises! At peak power the boosted 3.0-liter 2JZ engine made 905 horsepower and 836 lb-ft of torque at 36 PSI. That's impressive for this little turbo.
For more info you can reach out to George on his social medias or contact an authorized Garrett Distributor.
Spec Sheet: INFORMATION
Social Media:
Team Name: Modified Performance
@Modifiedperformance
Vehicle:
Y/M/M: 2014 Nissan 370Z
Competition: Formula Drift Pro 2
Fuel: Thunderbolt E85
Engine :
Code: 2JZGTE VVTI
Bore & Stroke (mm) / Displacement (cc): 3.39 inches, motor: 182.9 cubic inches, 3 liter
Peak Horsepower / Torque(@ RPM): 700 @7,800 rpm 624 ft lbs @6800 rpm
Dyno Type: Mustang dyno jet
Engine Builder: PSI Portland
Block Modifications: Stock
Pistons / Compression Ratio: Pistons : 9.5.1 stock
Connecting Rods / Crank: Connecting rods / crank: stock
Cylinder Head Modifications: Brian Crower valve retainers and springs
Intake Manifold / Throttle Body: Stock
Exhaust Manifold: custom fabricated by Trophy Designs
Exhaust System / Downpipe: custom fabricated by Trophy Designs
Wastegate: 44mm
Blow-Off Valve: 50mm
Engine Management System: Link ECU Fury
Engine Management Tuner: Kyle Tuned It
Boost Controller: Link electronic boost controller