décembre 11, 2019
Garrett Children Learn About Parents' Careers, Turbos & More During 'Kids Day' Educational Event at Swiss HQ
Cultivating a passion for careers in STEM (Science, Technology, Engineering, Mathematics) starts at home.
But hearing about your parents' jobs at the dinner table only provides a small glimpse into their day-to-day working lives.
That's why Garrett experts based at the Rolle, Switzerland headquarters recently hosted an educational day with the staff's children, providing a special focus on automotive technologies.
Activities included hands-on learning with real-life turbochargers and components led by Garrett engineers, presentations and discussions with different department leaders.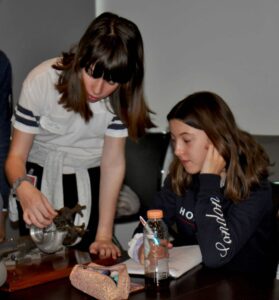 The event was part of Garrett's WeCare4 community engagement and corporate sustainability program in support of STEM education aimed at encouraging children and young adults to take up career paths they may not have imagined.
One parent said the day provided more topics of discussion between himself and his daughter about what he does for a living, and what areas she might pursue after finishing school.
"It is one thing to go home and talk about work occasionally, but now my daughter really has the feeling, understanding and picture of what goes on in the workplace. She had a great time seeing where I work, meeting the Garrett team, making new friends with the other students, and learning more about what we do."