août 11, 2022
Bartosz Ostalowski will take part in Red Bull Car Park Drift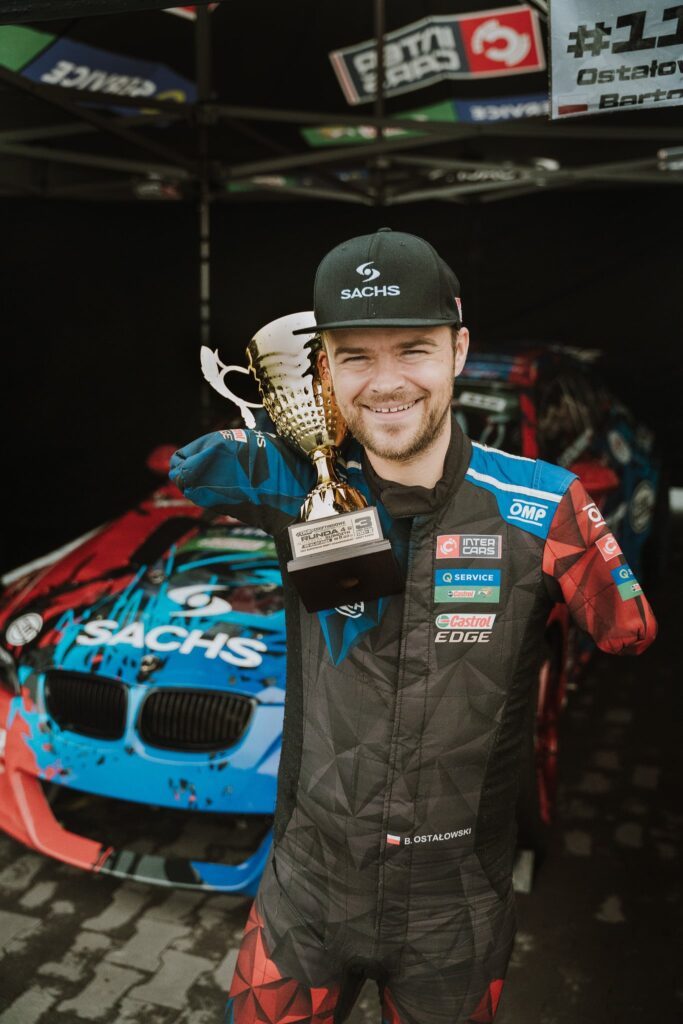 Red Bull Car Park Drift will come to Poland! On August 13-14 in the center of Katowice will take place Polish eliminations, which will select a Polish representative who will participate in the world finals in Saudi Arabia. This is a unique competition in which amateurs have the opportunity to face professional drivers. In the stakes is Bartosz Ostalowski, who will compete in his 1000-horsepower BMW E92.
The origins of the Red Bull Car Park Drift series date back to 2008. The authors of the competition created a special track with obstacles, which drifters must overcome in a controlled slide. Smoothness, speed and angle of lean are judged, so drivers have to show a lot of precision during their runs. The time of the run is not evaluated, so the power of the car does not play such a big role here.
Every year, the winners of the various qualifiers in different countries face each other in the world final and compete for the title of "Drift King." This season the international final will be held in December in Saudi Arabia.
The competition in Katowice is a two-day event. On August 13 (Saturday) there will be training and qualifying, in which 50 drivers will compete. On Sunday (August 14) the finals will be held, with the top 20 drifters advancing to the finals.
The competition's jury is made up of 3 professional judges, and each judge can rate a run on a scale of 0 to 100 points, so the maximum total score for a run is 300 points. The jury will evaluate not only the driver's run itself, but also the design of the car, its sound and spectacularity.
– This is going to be a fantastic event! I love to experiment, and Red Bull Car Park Drift is the best example of this, as it combines drifting with precision driving between obstacles. I'm sure it will be a great show. Who will win a ticket to the finals in Saudi Arabia? We will see soon, but I can promise that I will not give up without a fight – announces Bartosz Ostalowski.
Entry to the event is free, and those who will not be able to attend the event can watch the live broadcast on Red Bull TV.
SCHEDULE OF THE EVENT
SATURDAY – 13.08.2022
7:00 a.m. – 10:00 a.m. – registration of competitors
10:00 a.m. – 12:00 a.m. – technical inspection of cars
12:00 a.m. – 12:30 a.m. – briefing for drivers
12:30 a.m. – 1:00 p.m. – walk track
1:00 p.m.- 4:00 p.m. – training
4:30 p.m. – 8:00 p.m. – qualifying
SUNDAY – 14.08.2022
3:00 p.m. – competition start
3:00 p.m. – 3:50 p.m. – TOP 20
4:00 p.m. – 4:30 p.m. – TOP 8
4:40 p.m. – 5:10 p.m. – side Act
5:15 p.m.- 5:25 p.m.- final – TOP 4
5:30 p.m.- decoration of winners
5:30 p.m. – end of competition
*******
BARTOSZ OSTAŁOWSKI
The only professional sports driver in the world who does not have both hands and drives with his feet. He has an international FIA racing license. He competes on equal terms with other drivers in the Drift Polish Championships and european leagues. He is a motivational speaker at conferences and business meetings. He tries to support people in achieving successes as well as in personal development. Bartosz runs his own YouTube channel – "Passion at the Edge", where he tests unique, exclusive cars and talks with inspiring people about their passions. In addition, he is an artist and member of the VDMFK Publishing House, which unites people who paint with their feet and mouth.
*******