fevereiro 24, 2022
Hoonigan Brings the Halo Infinite Warthog to Life with 1,000+ Horsepower and Twin Garrett Turbos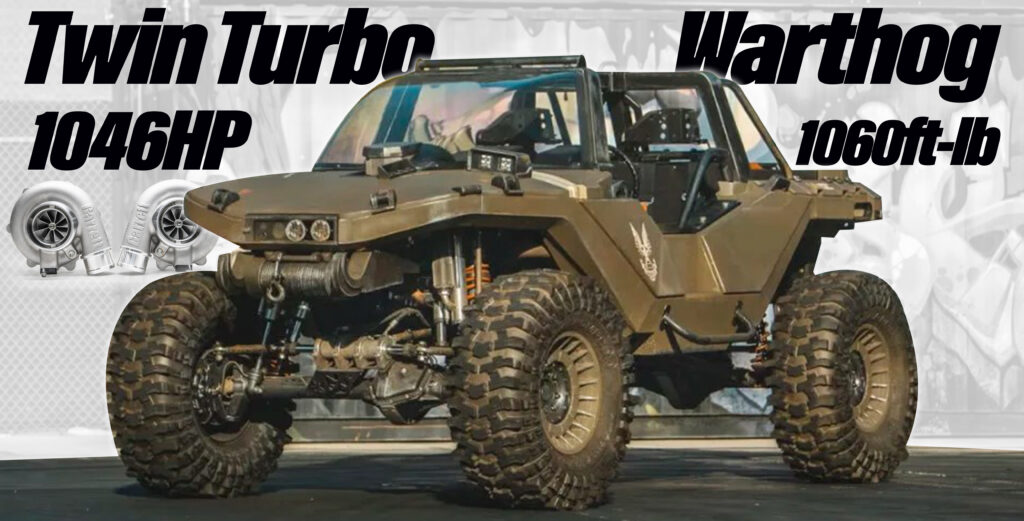 By Ainsley Jacobs
Hoonigan brings the Halo Infinite video game's Warthog to life with a V8 engine, twin Garrett turbos, and 1,000+ horsepower.
In celebration of Halo Infinite's release on Xbox on December 8, 2021, Microsoft tasked Ken Block's Hoonigan crew with developing the baddest Halo Warthog ever and they used a pair of Garrett GTX3576R Gen II turbochargers to help its V8 engine produce 1,000+ horsepower. Although the fictional Warthog M12-FAV armor-plated vehicle was conceptualized and created in the video game, Hoonigan brought the war machine to life over the course of a year. The requirements, which included a creation that could exceed 100 mph, jump 100+ feet, climb rocks and rough terrain, and more, were no match for the mechanical masterminds responsible for assembling the parts and components. In the game, the Warthog is also equipped with an all-wheel drive drivetrain and all wheel steering, so, Hoonigan raised the bar by including those features as well.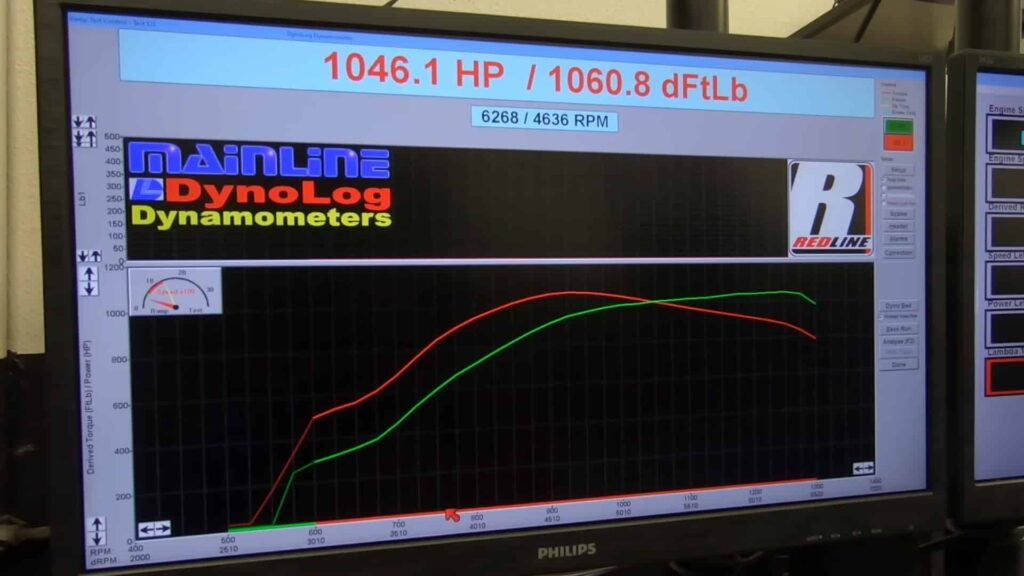 The build began with the boys taking measurements of another Warthog interpretation on display at the Petersen Automotive Museum. Knowing it would be easier to start with a roller already destined for off-road duty, they worked with Savvy Off Road and selected a rock crawler chassis that was one of the last ever built by the late famed fabricator Kevin Carroll, owner of Red Dot Engineering. Too narrow in its original state, Hoonigan's team quickly got to work cutting and stretching the donor chassis to fit the Warthog's requirements. Tons of fabrication and precision welding went into constructing the machine, including each of the carefully sculpted and hand-built sheet metal panels.
The V8 engine itself is also a masterpiece of craftsmanship, as Redline Performance in Anaheim, California, built the Ford Windsor V8 engine with matching small block Ford heads and a generous 4-gallon dry sump oil system. Originally 351 cubic inches, the bullet was bored and stroked to 438 cubic inches and fitted with a set of quick-spooling Garrett GTX3576R Gen II turbochargers to help boost its potential. Pushing the Garrett-supplied power out to the ground is a Gearstar Supermatic80 transmission and gigantic Atlas two-speed transfer case, and the Warthog can be run in front wheel drive, rear wheel drive, or all wheel drive configurations. A fully-functional, beefy off-road suspension from King that would make any enthusiast jealous and racy red Raceline Wheels wrapped in knobby 43-inch Mickey Thompson Baja Pro XS rubber enables the Warthog to shred the sand and relentlessly rip around rugged rocks. On the new hub dyno at Redline, the Warthog screamed viciously as sang the song of its people. Aiming for at least 1,000 rear wheel horsepower, the first pull made a measly 771 ponies at 5,000 rpm. A few changes were made to the MoTeC system's tune to spice things up a bit. By the fourth and final pull, and with only a moderate amount of boost, the Warthog topped out at an impressive 1,046 horsepower and 1,060 foot-pounds of torque. Wildly fast and indestructible, the Hoonigan-built and Garrett turbocharged Warthog crushed all expectations. Although it's destined for a life covered in desert dirt, dust, and debris, it also decimates in the looks department with its "car show approved" aesthetics and Halo Infinite-inspired graphics.
Watch the Dyno on Hoonigan
VEHICLE: Halo Warthog
ENGINE: 438 ci Ford Windsor V8
TURBO: Garrett GTX3576R Gen II twin turbochargers
TRANSMISSION: Gearstar Supermatic80 transmission
POWER: 1,046 horsepower / 1060 ft-lb torque
USED FOR: off-road