Garrett – Advancing Motion automotive cybersecurity protection gives vehicle manufacturers solutions to stay ahead of threats.
industry trend
Our Solutions
Our expertise
By 2021, close to 100% of cars produced will be connected. Although connected vehicles promise improved performance, greater safety, access to more flexible and tailored mobility solutions, it also made vehicles an attractive target for cyber-attacks with exponential attack surfaces. In a recent survey conducted by Capgemini, 68% of the customers declared cyber protection is a key decision factor when buying a car.
As demonstrated in the past, a cyber-attack on a fleet of vehicle costs millions in recalls, millions in stock price, and millions in customer loyalty and confidence. Putting an efficient cybersecurity solution in place is one of the critical industry challenges.

Our customers need an end to end (Onboard + Offboard) cybersecurity solution that:
• Detects anomalies in the vehicle
• Reports concerns for OEM to take actions
• Protects global vehicle fleets
We offer solutions comprised of an Intrusion Detection & Prevention System software to analyze attacks of millions of vehicle and take actions for remediation. With our network of partners (tier1, standard makers, start-ups) we can offer a end to end, multi-layered solution that will unlock the full potential of automotive connectivity.

Domain Expertise
With more than 60 years as an automotive tier 1 and a unique software heritage from Aerospace and Industrial applications, our solutions are tailored to the automotive product development process, productivity requirements, certification and agility needs.
Our Ecosystem of Partners
We are creating and developing an ecosystem of partners to best serve our customer needs, keep pace with threats patterns, lower integration costs for our customers. Lear, LGE, Karamba, government agencies or representation groups (including the National Highway and Traffic Safety Administration NHTSA, CLEPA), Industry information sharing Group such as Automotive-ISAC or The Society of Automotive Engineers (SAE), including contributions to numerous technical papers and providing expertise in Standards Committees.

Intrusion Detection & Prevention System (IDPS)
Our on board hardware agnostic solution reads and detect anomalies from the vehicle network, with high accuracy, low footprint.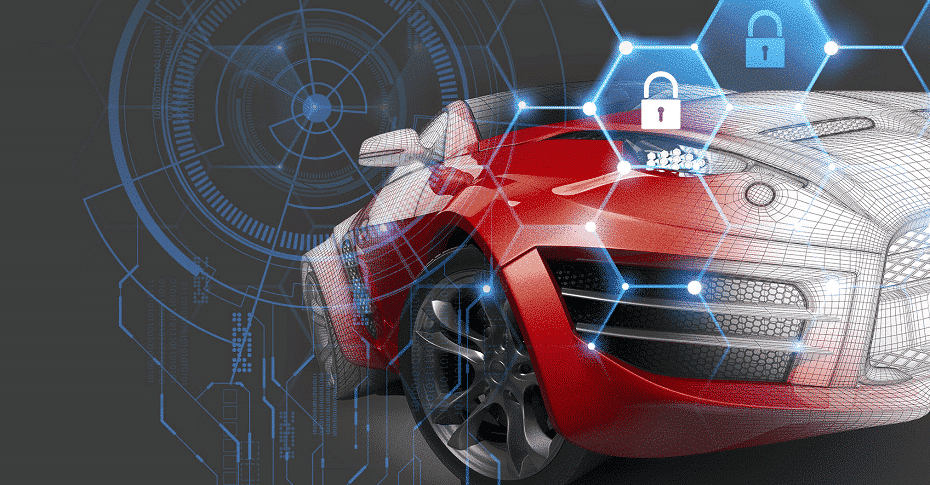 Security Operations Center
Our solution helps monitoring threats 24/7 via an offboard Security Operations Center (SOC) by using advanced analytics to aggregate, classify and correlate events and by using human analysis to provide precise and rapid feedback to customers via online and mobile dashboards to help identify and mitigate automotive cybersecurity threats.