Meet #GenerationGarrett
Max Wang
Fuel Cell Compressor Test Engineer, Garrett Shanghai Laboratory
Max Wang joined Garrett Motion five years ago, just around the time the company launched the world's first hydrogen fuel cell compressor for the automotive industry. It was a moment that inspired a new generation of engineers focused on developing electrification technologies fit for a low carbon future. Watch the video to learn more about what it is like to work at Garrett on fuel cell technologies.
Max arrived at Garrett not too long after his university graduation. Today, as a Fuel Cell Compressor Test Engineer at the Shanghai laboratory, he is part of a global team developing solutions for fuel cell electric vehicles (FCEV).
"I'm excited to be helping create game-changing technologies with the potential to transform the automotive landscape," says Max.
Creating

game-changing fuel cell technologies
Garrett is at the leading edge of the transition to zero-emissions automotive technology for passenger cars and commercial vehicles. The company's FCEV design innovations have helped reduce hydrogen fuel cell stack size by 40 percent, while generating significant gains in constant power ratings.
"My work is focused on testing very new electrification technologies like fuel cell compressors – so things are always exciting and interesting in the lab," says Max. "We really innovate. We are developing a lot of new types of tests – and working on a lot of game changing technologies.
"Everything is new, and I feel a sense of pride knowing that I am contributing to a completely new chapter for our industry. This is an incredibly exciting engineering environment."
Succeeding through

global collaboration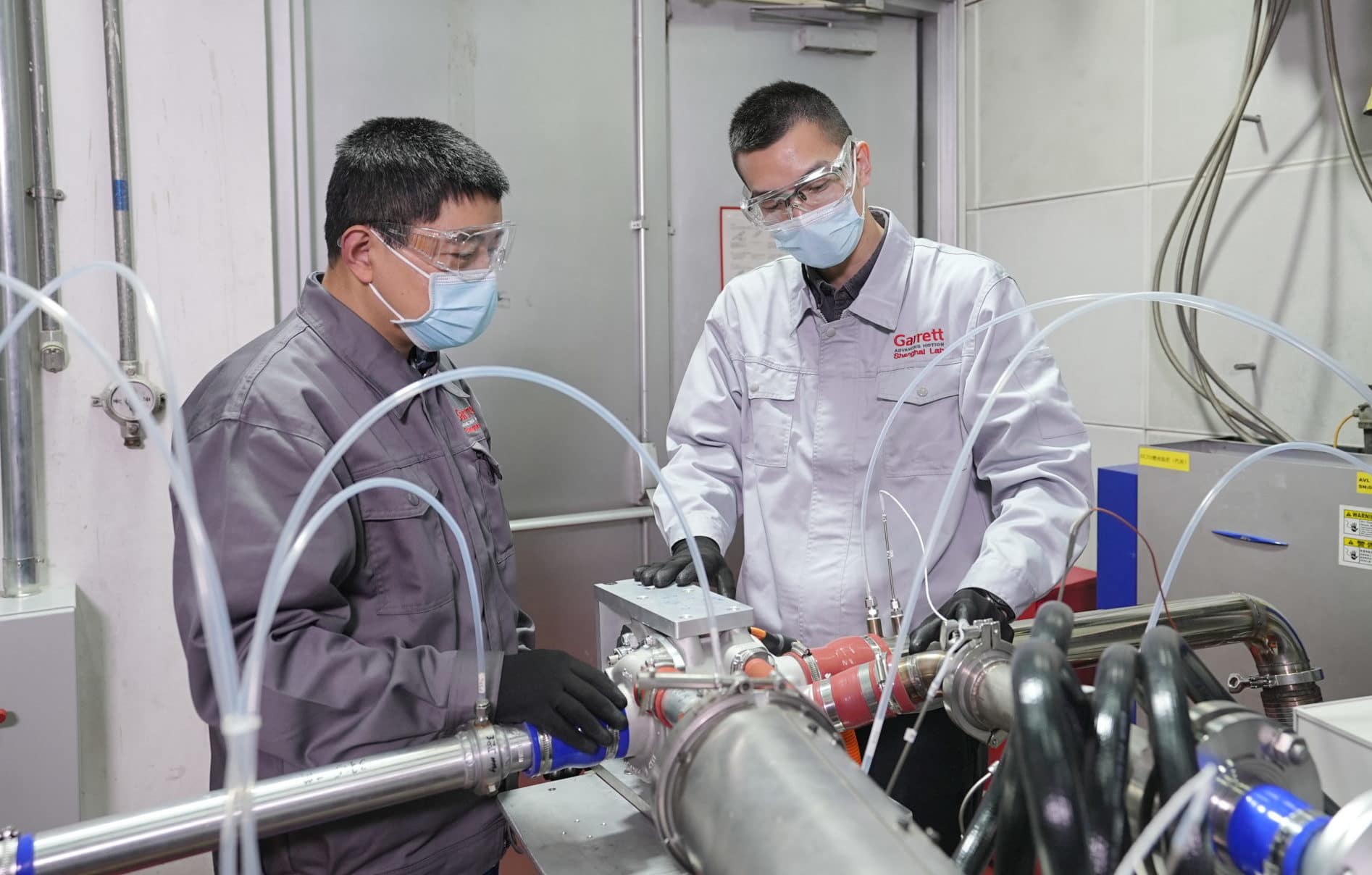 Max's expertise is core to fuel cell test projects. It's challenging work, but at the same time offers a lot of professional satisfaction.
"I love the complexity and the novelty of my work at Garrett. I like that I can interact with experts at the plant, with our customers and across our five specialist laboratories around the world. There's a great spirit of collaboration across the team. It helps me learn, develop, and grow.
"The management is also very supportive and nurturing. I know that when I voice my ideas, the team will work with me to implement them to see if they can add value to a project. Overall, I very much enjoy working here."
Driving innovation

for real-world benefit
Garrett's Investment in a global fuel cell technology resource has delivered significant advances for FCEV powertrains, including the development of a high-pressure ratio Two-Stage electric compressor. This innovation has succeeded in increasing the power density of fuel cells while reducing compressor noise, making it a perfect fit for modern passenger vehicles.
 "Every test is a huge joint endeavor involving cross-functional support – from motor controls and manufacturing engineers to aerodynamics and proton exchange membrane specialists. "My role is to bring all these different disciplines together to produce the best possible outcome. All this adds up to a very diverse, challenging, and interesting environment."
A place where you can

make your mark
Garrett has been a pioneer in hydrogen fuel cell compressor technology since the early 2000s and launched the industry's first FCEV product in 2016.
"This leadership makes Garrett a great place for innovation and learning. I have a good career path and meet regularly with my manager to talk about my growth with the company. As a result, it is very clear to me where I am heading and what I need to do to reach my goals.
"It's exciting to know that I can truly make my mark."
Do you want to join Garrett Electrification Team? Check out job opportunities with Garrett today!