2月 14, 2023
Video: 4,779.8 Horsepower! Mark Micke's Twin Turbo Pro Mod Boosted By Twin G57 Turbos
Mark Micke has been in the drag racing scene for many years now and he is no stranger to performance. His company, M&M Transmission was founded in 1996 and specializes in drag racing transmissions, torque converters, and high-precision shifters.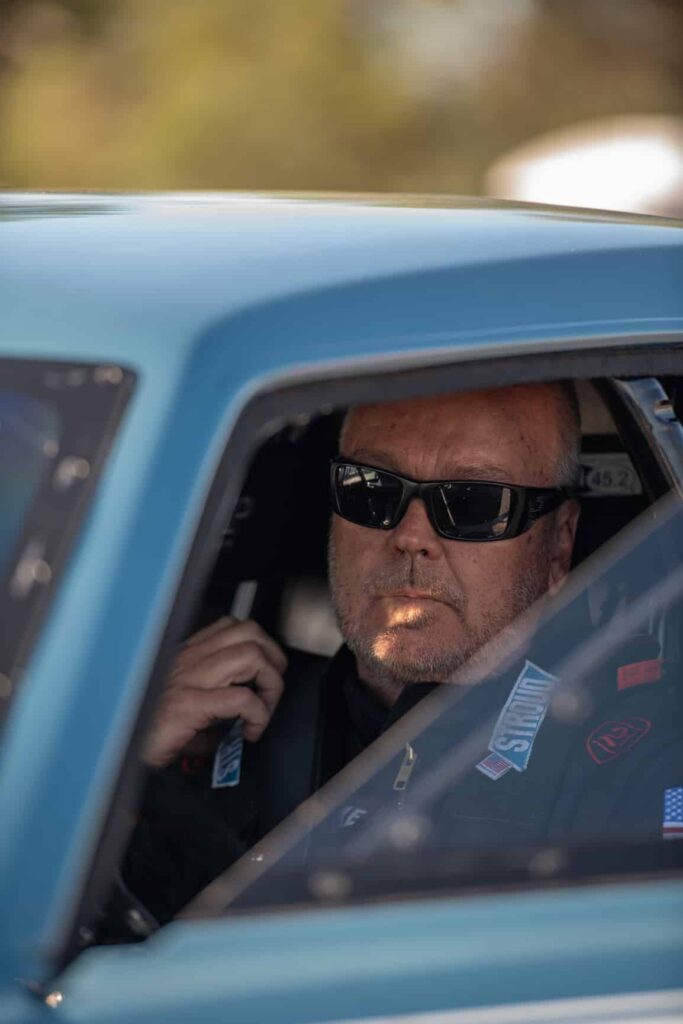 One of the ways Mark stays atop of the competition is by putting his products to use in his own racecar. Previously, he piloted a 4,600 horsepower twin turbo Malibu owned by Jason Carter. The Malibu still holds the fastest MPH in RVW Radial Vs World at 221 MPH in the 1/8th mile using Twin 88mm Garrett GTX5533R Gen II turbos. The car gained popularity and a reputation as one of the best in its class.
What's one to do when 4,600 horsepower isn't enough? You guessed it, build a new car, with more power, for a faster class with virtually unlimited rules. Pro Modified cars are distinguishable from other classes because of their tube chassis, big drag slick tires, custom and very aerodynamic carbon/fiberglass bodies with functioning doors, and huge displacement motors to name a few things.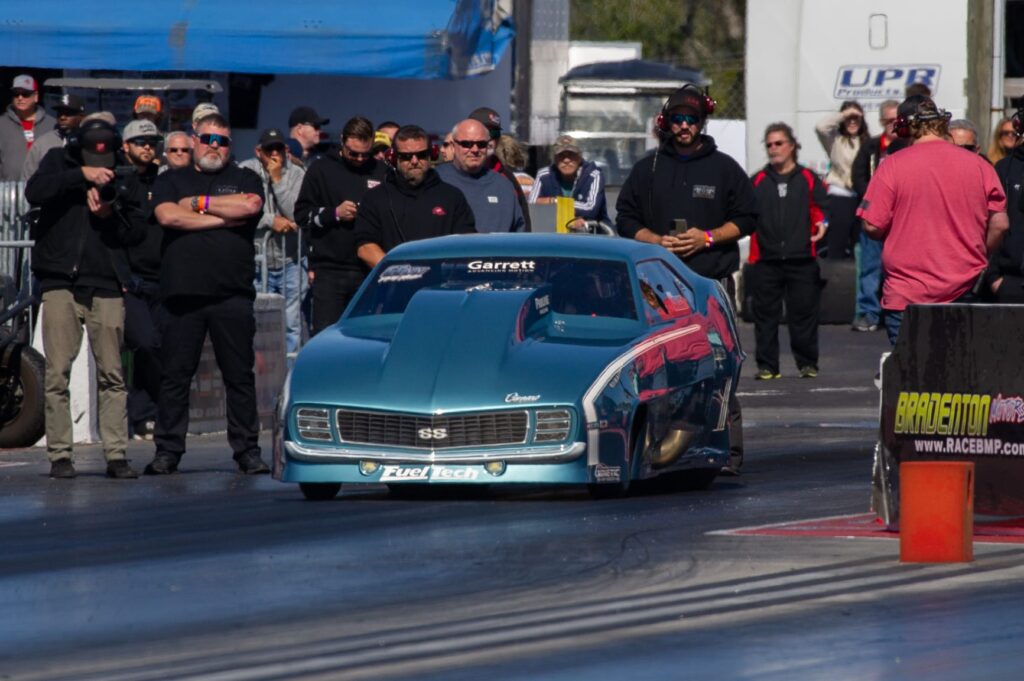 Mark being a fan the Chevrolet body styles opted for the 1969 Camaro SS body for his new build. A light blue painted body with white racing stripes up each fender past the door panels, perfectly accented brushed silver bumpers, light bezels, and grill, make this car a work of art. Beneath the body is an eight-cylinder billet Pro Line Racing Hemi, lots of FuelTech goodies including a FT600, 720 lb/hr injectors and FT Spark. This engine combination is boosted by two of Garrett's newest, most advanced large frame turbochargers, the G-Series G57-2550 98mm Pro Mod turbo.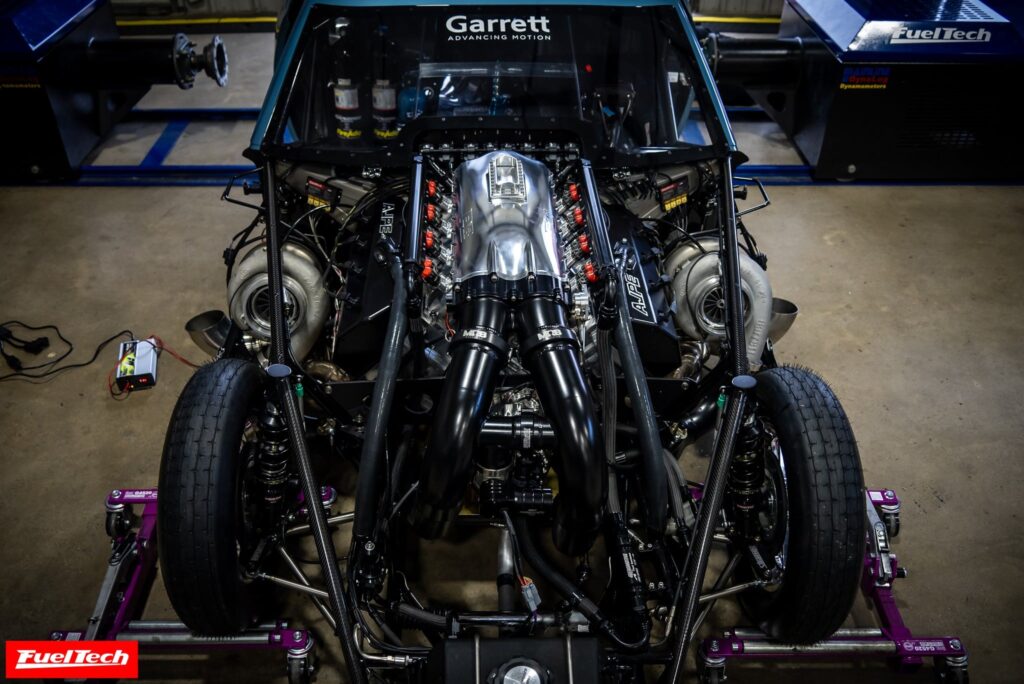 With the car completed in early January, the last thing on the to-do list before testing and racing is to have it tuned. Tuning a high horsepower car like this is a complex process which can take multiple days with the car bolted to a dynamometer at the rear hubs so it can simulate actual 1/8th or  ¼ mile race passes. During each run, computer data such as fuel, boost, EGT, RPM is analyzed and manipulated until the engine can run at full speed and power safely. To accomplish this, Mark Micke teamed up with FuelTech's Luis de Leon, and Pro Line's Steve Petty.
With the car on the dyno and two days of calibration and tuning Micke's Camaro made 4,779.8 horsepower at 9,000RPM on 55LBS of boost. This is an impressive number that Mark feels is a good start and with some more testing and calibration feels can easily reach over 5000 horsepower sometime this year.