Meet #GenerationGarrett
Leonard Pascu
Assistant Controller, Accounting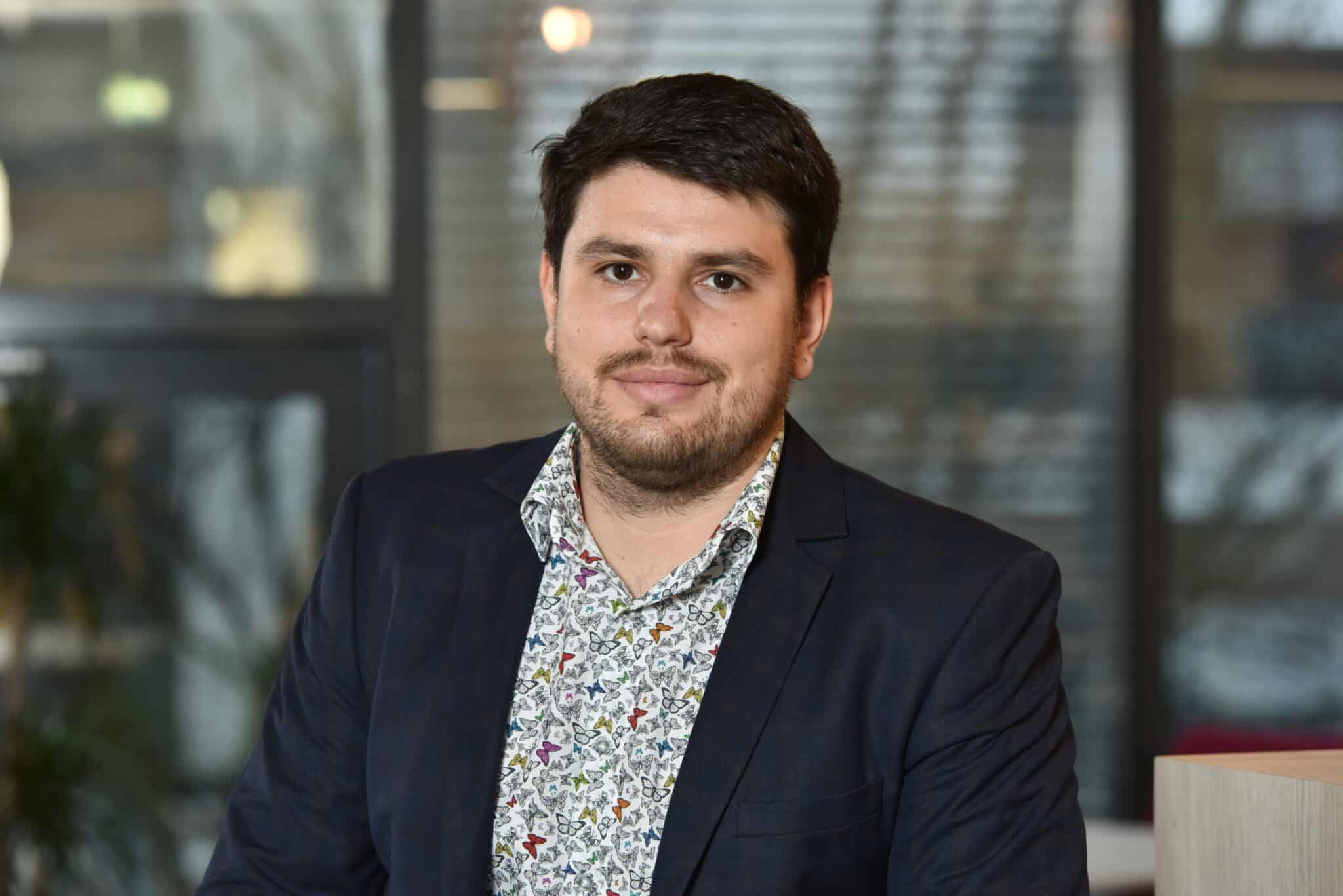 Unwavering finance expert, motor sports enthusiast, and occasional racer, Garrett Motion's Assistant Controller Leonard Pascu likes to think of himself as a competitive, open minded, hardworking professional. To this self-portrait, we add his innate problem-solving mindset…and courage.
"Learn and make it happen!". That's Leonard's guiding principle. And he lives-up to these words not only as a leading finance professional but also as one of the most dedicated volunteers for community projects inside Garrett.  Read on to discover an amazing #GenerationGarrett career story.
Career growth: Learn and make it happen!
"To me, continuous learning, ambition, and drive are imperative to performance. Learn and make it happen! These words characterize me, and this is it what I expect from my team"
I started working in finance immediately after graduation, as a project controller. At that time, my dream was to work for one of the 'Big Four' consultancies. Three years later I made it – I started working in Mergers & Acquisitions (M&A).  Then, six years ago I returned to the corporate world.
"The support I have received from Garrett's leadership team has been very important. I liked the fact that I wasn't micro-managed and I was empowered to do the job."
In June 2018, I joined Garrett as Global Customer to Cash (C2C) Leader, managing a team of around 25 finance professionals based in Bucharest, Shanghai, Mexicali and Guarulhos. As the company evolved and became public, I also needed to be SOX certified. As I already had relevant experience, I decided to apply for the SOX Senior Manager position – the SOX Project PMO, with responsibility for implementation, team coordination and reporting. Now, less than 2 years later, I'm taking over a new responsibility.  Starting November 1st I was promoted Assistant Controller, Accounting – a new journey that I'm looking forward to.
Why did I join Garrett? First, the industry. I'm a big motor sports fan – in fact, just a few weeks ago, I participated in a time attack competition in Bucharest. The second reason was the team I knew the Bucharest site manager was building here – and the fact that we all share a youthful mentality, and we are plug and play…we don't wait to be told what to do. Third, Garrett is a new company, and usually this means a lot of growth opportunities, which is what happened to me.
I joined C2C in June 2018, and in February 2019 I was promoted SOX Manager, with responsibility for building a new team, a new process, and new tool, and now, in November 2020, I'm taking over my new responsibilities as Assistant Controller.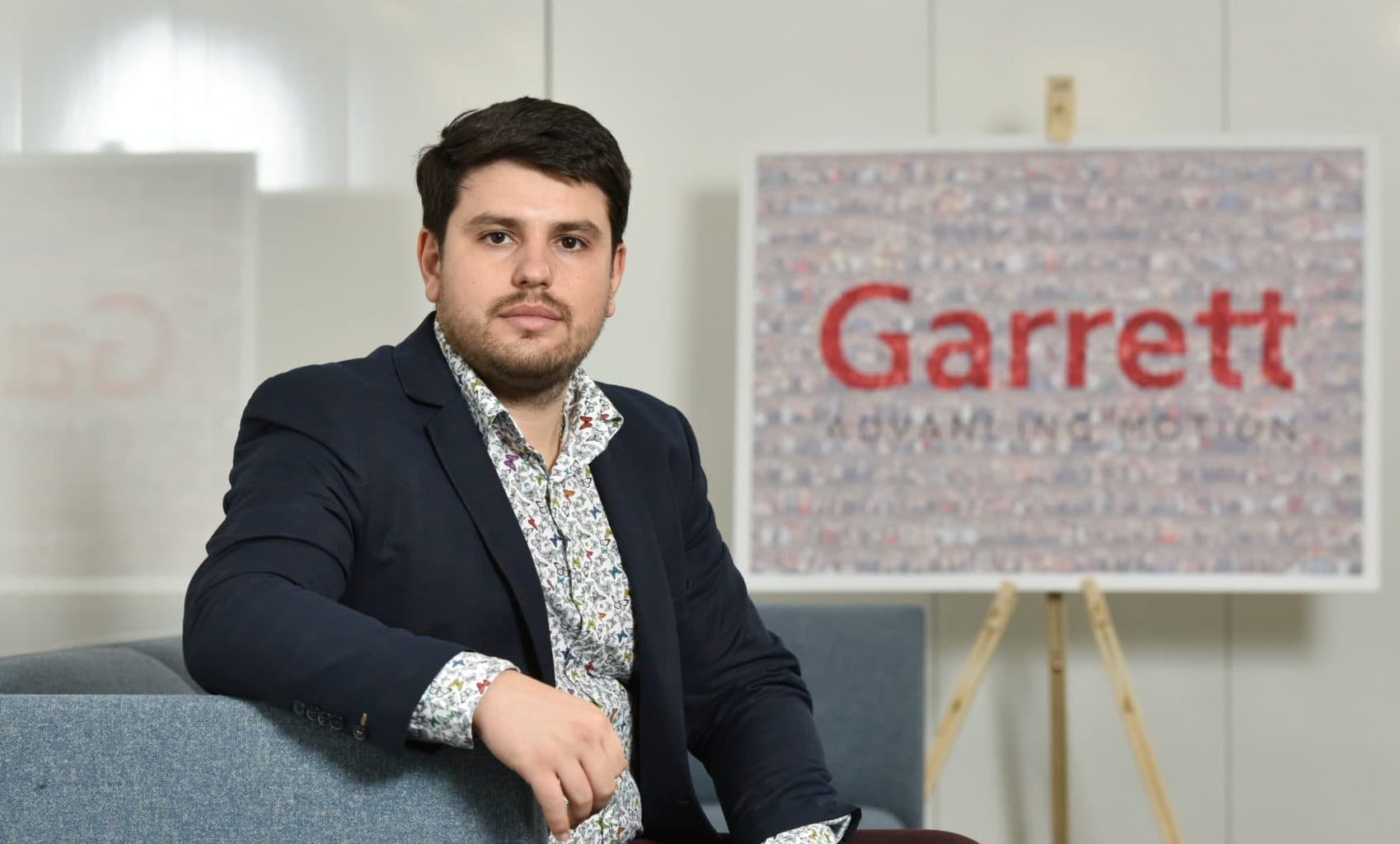 A micromanagement free work environment
My job is challenging but nothing else could give me such high-level exposure and this degree of responsibility. At Garrett I have been involved in and coordinated major projects. The support I have received from the leadership team has been very important. I liked the fact that I wasn't micro-managed and I was empowered to do the job; this isn't something that you find everywhere.  I got great support and confidence from my manager and, in turn, I give the same trust to my team.
I believe that a micro-management free environment is the future. And we see this now with the pandemic, during which working from home has spread hugely. It is all about trust and responsibility, and our team has both.
Advice: Don't be afraid of the unknown
It is important to be receptive to opportunities and, when a door opens, to enter. Don't be afraid of the unknown because sometimes we need to follow our instincts. This has been my learning experience.
When I started out on my career, my dream was to be a consultant to work for a Big 4 firm. But this didn't mean that I didn't look for other opportunities. This mindset has proven to be extremely beneficial to my career and I would certainly encourage others to remain open to new opportunities and ideas.
"Don't be afraid of the unknown because sometimes we need to follow our instincts."
Corporate volunteering: Education is vital to us as professionals
I consider education extremely important. This is one of the reasons why when Garrett launched its sustainability platform, WeCare4 – with STEM Education as a pillar- I naturally wanted to get involved.
I'm now coordinating a Garrett volunteers' team that helps implement an important STEM education project that will challenge students to think about their future careers from a completely new perspective. This will help them prepare them for the future.
In short, I don't want to be a bystander; I want to be involved in making things happen. In this way, I hope I can make a small contribution to enabling talented young people to expand their horizons and embark on successful careers.
Visit Garrett's Careers page to see how you can join the growing global team and to discover our career opportunities.