April 25, 2022
Garrett Motion Releases New External Wastegate Product Line
For Immediate Release
Garrett Motion, a global differentiated technology leader, releases an external wastegate product line to complement its extensive turbocharger and intercooler portfolio. With over sixty-five years of boosted experience, Garrett technology has been utilized by nearly every major global auto maker, resulting in approximately 100 million vehicles with our products and an average launch rate of 100 new applications annually spanning from gas, to diesel, fuel cell, and racing and performance applications.
External Wastegates regulate turbocharger shaft speed by venting exhaust gas around the turbine stage of the turbocharger. Garrett Vent | External Wastegates are designed by the engineers that created G-Series and GTX Gen II turbochargers. Available in three sizes: 40mm | 45mm | 50mm and four color combinations: Red | Blue | Black | Silver. This new product line offers enthusiasts and distributors the full circle of boosting solutions for high performance engines. Through the Garrett Performance network you can get turbos to create the boost, intercoolers to cool the boost, and external wastegates to control the boost.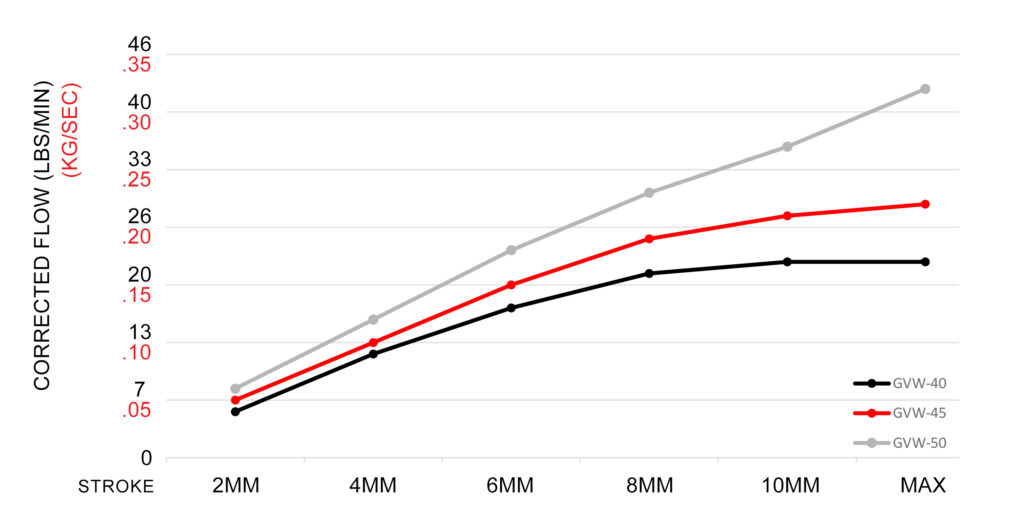 The valve housing is cast from high temp stainless steel and rated for exhaust temperatures up to 1050° C. CFD optimized for maximum flow and thermal efficiency. Our Nomex reinforced elastomer diaphragm provides exceptional durability and fatigue resistance. GVW wastegates are set to 1 Bar | 14.5 PSI of base pressure and can be configured from 0.2 Bar | 2.9 PSI – 1.7 Bar | 24.7 PSI (considering 1:1 backpressure).
The actuator design allows for multiple air/liquid fitting orientations. All fasteners, springs, fittings, V-bands, clamps, and flanges included. GVW is a fully serviceable product with replacement part kits. For pricing and availability please contact an authorized distributor.