Juli 31, 2019
Garrett Helps Boost India Racing Champ Arjun Balu Out of Retirement Back into Winner's Circle
Garrett Motion turbochargers have been crucial to winning races and breaking lap records for the eight-time national champion – and recently "unretired" – Arjun Balu.
In fact, combined with the support from Garrett India's Aftermarket team, Garrett's turbo tech and intercoolers have boosted Balu's Honda City to podium finishes during the first two rounds of the 2019 India Touring Championship (ITC) series after a 5-year retirement. With three more rounds to go, Balu is currently leading the overall racing charts at the ITC which is considered to be the pinnacle of Indian motorsports with veteran racers vying for top honors amidst fierce competition on the track.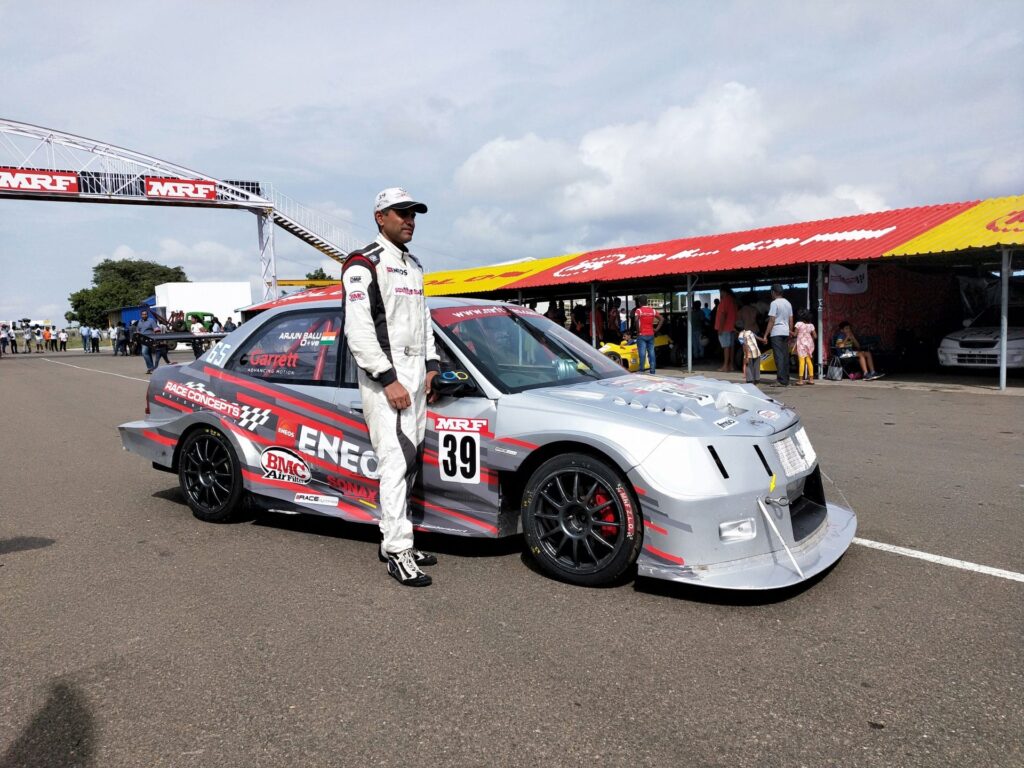 "The Garrett Motion India Aftermarket Team and performance distributor Tvara Performance have been instrumental in our success," said Balu, who drives for Race Concepts Motorsports, an independent motorsport team in India which Garrett sponsors and supports with turbo and intercooler technology. "The turbo has been specially sourced from Garrett for this car and is making all the difference in helping us beat the best factory racing teams in the business. It's been a fantastic experience collaborating with Garrett and Tvara Performance."
The Race Concepts team is running a Garrett-turbocharged 2003 Honda City VTEC Type 2. The car left production 15 years ago, and yet is winning races in the most closely fought series in the country, not to mention it has outright smashed ITC lap records and recorded the fastest race time in all rounds.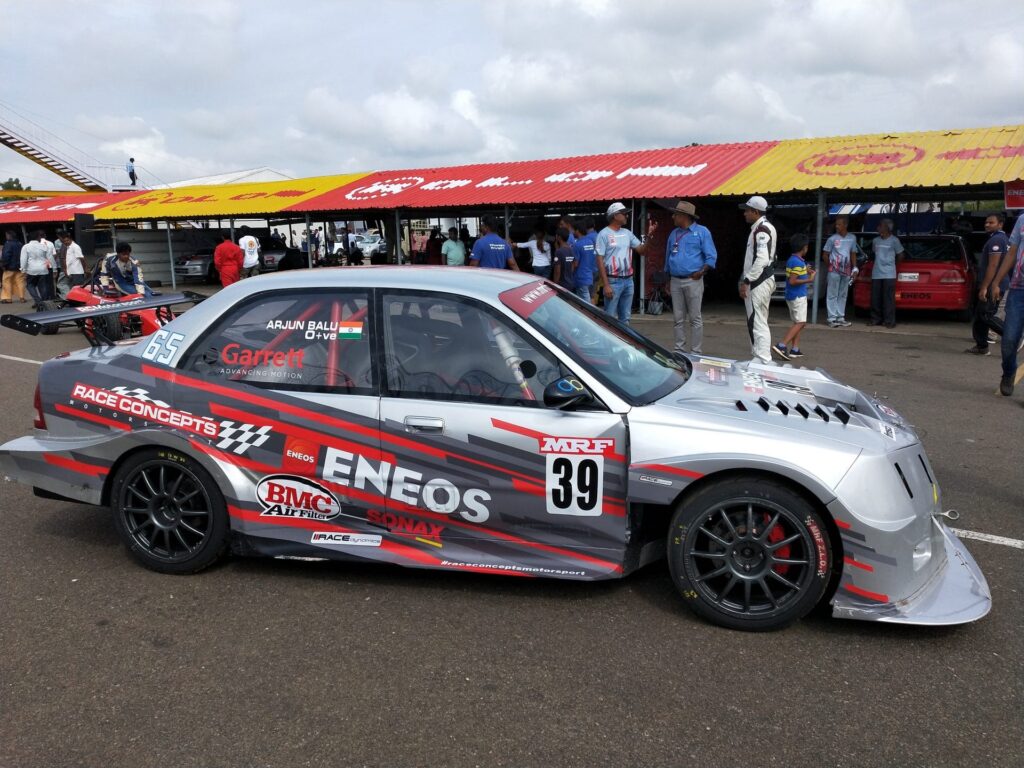 For the gearheads, the Honda's B15C2 VTEC engine has been pushed to its limits with the 1.5-liter 1,573cc engine being completely re-engineered by Race Concepts. It is equipped with a Garrett Performance turbocharger and Performance Intercoolers hand-picked by the team for its quick boost response, strong top-end power and unmatched reliability. At the start of the 2019 season, the car set a new fastest lap-time and performed flawlessly in more than 150 total laps in its first outing as a turbocharged contender under the most demanding conditions.
From Relaxing Retirement to Record-Breaking Racing
Balu began his highly-accomplished rally car career in 1992 and had toyed with retirement on several occasions before finally hanging up his gloves in 2013, after more than two decades of racing. After watching from the sidelines for five years, itching to be behind the wheel again, Joel Joseph, founder and technical head of Race Concepts, made a special phone call.
"Race Concepts would like to build a car for you if you are willing to come out of retirement and compete again," Joseph said to the India racing legend last year. With just a few weeks left before the 2018 season of ITC, Arjun said "yes." and he is right back to where he left off.
You can watch the races live and support Team Race Concepts and Garrett by following Madras Motor Sports Club by clicking here.
Learn more about Garrett Performance Products Catalog, whether it is the advanced aerodynamic wheel design or our expansion of the GTX product line, you will see many exciting turbocharging additions within this catalog.