Juni 10, 2019
From low emission to zero emission: Garrett vows to contribute to low carbon transport in China
China's role as the host country for the recent World Environment Day sends a clear message to the automotive industry that the world's largest market is focused on more than just sales. This year's Shanghai auto show highlighted an impressive collection of green technology and new energy vehicles in alignment with China's aggressive pursuit of low-carbon emission transportation leadership.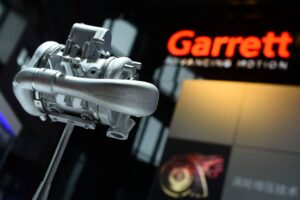 During the past 20 years in China, the national emission regulations have been upgraded for six times, and China is about to launch the most stringent standard in the world. The Chinese government is determined to beat air pollution, and has won full support from Chinese auto makers.
As a differentiated technology leader in turbocharging, Garrett introduced its turbo technology to China in the early 1990s, and established local engineering operations in 2005. Garrett's end-to-end local engineering focus has resulted in many customized products to meet the specific demands of local auto makers. Our agenda through 2025 is quite clear: work together with our customers in China to squeeze more out of internal combustion engines, embrace electrification and fuel cells to help chart paths toward zero-emission vehicles.
Turbo enables low-carbon urban transportation and fun-to-drive vehicles
As new energy vehicle strategies begin to take shape in China, internal combustion engine powertrains are still the largest segment of the market and will be for some time. Garrett is well positioned to serve 1.5L and 2.0L displacement engines which are key for numerous models in China and expected by industry analyst IHS to remain in the mainstream for the next several years. IHS reported the number of 1.5L turbo engine vehicles will increase from 4.1 million in 2018 to 7.5 million by 2025, with an CAGR of 9%; and the number of the 2.0L-turbo displacement models will increase from 3.6 million to around 5.2 million.
Improving thermal efficiency is the key to reducing greenhouse gas emissions with internal combustion engines and remains an industry target. The combination of highly-efficient turbochargers with smaller engines is still a vital way to help auto makers meet more stringent policies seeking to save energy and protect the environment.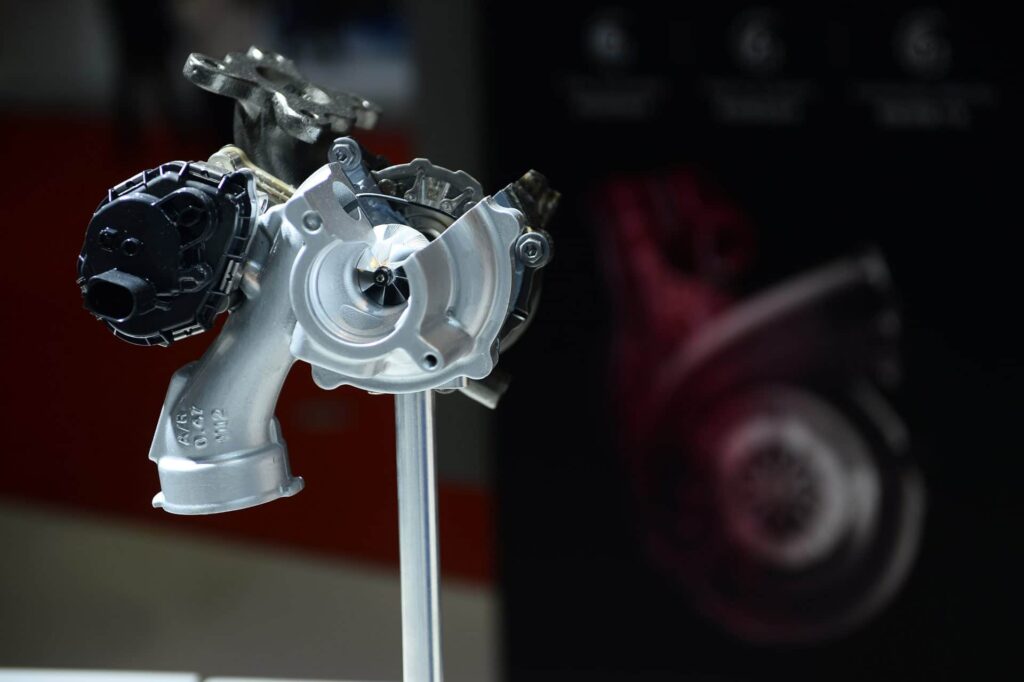 To help accomplish this, Garrett expects more than 50% of all new gas turbo programs will feature variable geometry designs by 2025. Garrett introduced this technology decades ago to help improve turbo diesel performance with greater air flow control. Garrett has since evolved this technology to serve higher temperature gas engine applications in combination with advanced Miller-cycle engine combustion. Originally developed and launched with VW Group across several models in 2017 and earning an industry PACE award, this technology helps reduce CO2 emissions by 5% to 10%, and is about 30% faster in delivering the torque you feel from stepping on the gas pedal. Our next generation gas VNT design uses a new base material and covering to operate in even harsher conditions up to 980C extending its usefulness to boarder applications. As estimated. Garrett is going to provide more than 1.5 million gas VNT turbos to several auto makers in China by 2025.
Garrett has also developed the smallest 1.5L twin-scroll turbo for popular 4-cylinder engines in China. It can not only help cars meet the national VIb emission standards and the emerging demand for Lambda 1 performance after 2020, but also improve the response speed and hit the peak torque at 1250rpm, which enhance the fun for driving.
Garrett supports diesel engines to meet China National VI Standard
As the world's largest automotive market with annual sales of 28 million, China has also targeted emissions from commercial vehicles to improve air quality in urban areas. Turbo technology is an irreplaceable energy-saving technology enabling both performance and fuel economy for this segment as well.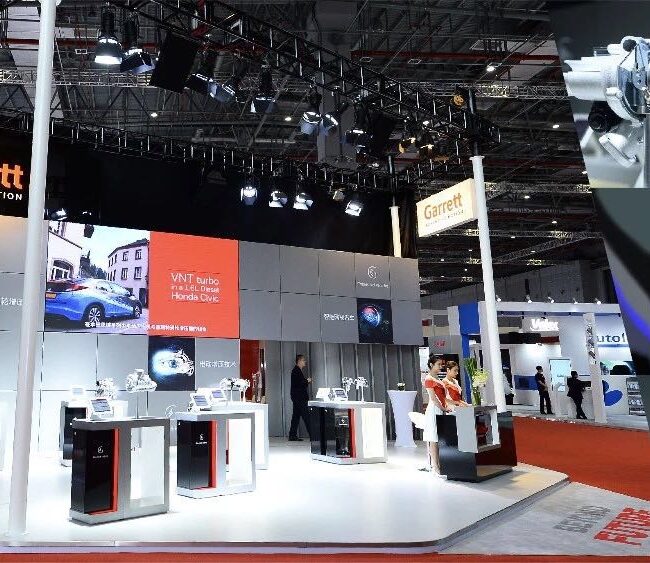 In supporting the country's "Blue Sky Defense" campaign, many leading Chinese engine manufactures, such as Weichai Power, Wuxi Power and YuChai Power, have initiated production of engines that meet National VI standards. Responding quickly to its Chinese customers, Garrett's experience and operations in China has made it a key engine development partner and a first choice for helping deliver mainstream platforms.
Facing the specific demands for light commercial vehicles in China, Garrett's variable geometry architecture (known as Variable Nozzle Turbine or VNT), can better regulate engine airflow and enable effective NOx emission reductions in diesel engines. It can also reduce fuel consumption by 2%-3%, and reduce the risk of oil dilution at the same time.
China to lead the world in New Energy Vehicles
Electrification is coming to the industry and it is a game changer. Nowhere is that more apparent than in China where government policies and new business ventures have created a dynamic environment for bringing new technologies to market.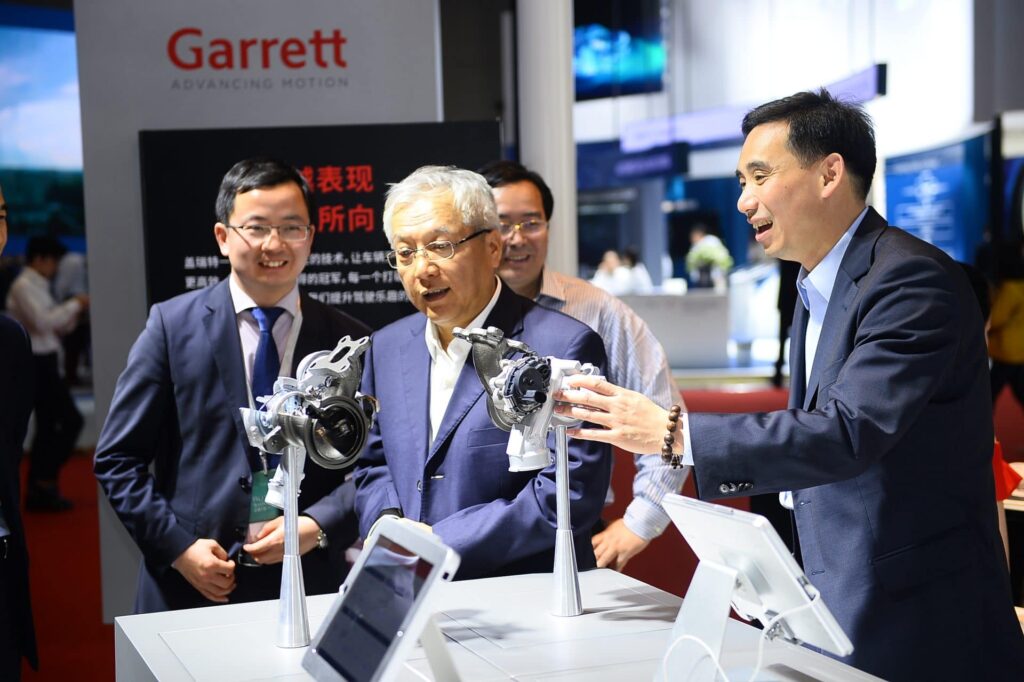 At Garrett, we expect the first step with be the emergence of various hybrid powertrain configurations during the next decade and beyond. IHS data indicates more than 30 million hybrids will be on the road by 2025 globally, while China will become the world's largest hybrid market. Garrett forecasts that more than 75% of hybrids globally will be turbocharged, increasing the market penetration of turbocharging technology from 48% to more than 70%.
Garrett E-Compressors and E-Turbo technologies can provide an additional benefit to mild and full hybrid powertrains as auto makers look to balance onboarding battery technology with even more engine downsizing to offset weight to achieve performance targets. We got a lot of attention for these technologies at the Shanghai show given their ability to improve hybrid system efficiency and help further reduce CO2 emissions by another 10% versus an enhanced combustion engine paired with a gas VNT. The E-Turbo uses a high-speed motor directly installed on the turbo shaft to control air intake more precisely and its design allows for energy recovery by converting the excess exhaust energy into electricity to charge the cell or directly drive the vehicle. Garrett expects its first E-Turbo application will reach the market in 2021 with its comprehensive solution including the E-Turbo as well as controllers and related software.
China's seeing hydrogen fuel cells as a path to zero emission vehicles
At the Shanghai show we also entertained a lot questions regarding our two-stage air compressor development for fuel cell vehicles.
Launched with the Honda Clarity Fuel Cell vehicle in 2016, Garrett's fuel cell compressor continues to attract a lot of industry attention in China and globally.  Garrett has around 10 hydrogen fuel cell worldwide related programs in development and is aggressively promoting its first adoption in China by the end of the year.
This is not surprising given the Chinese government's support of the technology having complimented it in China's Report on the Work of the Government for its energy saving and environmental protection performance and convenience. Moreover, per the government's Blue Paper for the Development of Infrastructure for Hydrogen Energy Industry, it forecast 2 million fuel cell vehicle inventory and 1,000 hydrogen refueling stations with a market size of the hydrogen fuel industry exceeding 1,000 billion RMB by 2030.
The large-scale application of hydrogen fuel cell vehicles should consider both technology maturity and affordable costs. In China, Garrett will soon localize its first-generation products to satisfy current needs, and is already developing second and the third-generation solutions to meet different demands of commercial vehicles and passenger vehicles. By advancing high-speed motor and control systems as well as expending its manufacturing scale, Garrett believes the cost of electric compressor can be reduced significantly. Garrett sees a path to cut the price to 10 percent of the current baseline by 2025 as annual production volumes grow to more than 100,000 vehicles.
Garrett's local customer experience and development of a fast-response culture is key to fueling its ambitions and continuing its role as a global leader in automotive technology. In China and globally, Garrett will lead the development of innovative and differentiated technologies to empower the industry by making vehicles safer, more connected, more efficient and more environment friendly.