Eylül 10, 2020
WATCH TODAY: Garrett Webinar Dives into Real-World Benefits of Its Groundbreaking, Industry-First E-Turbo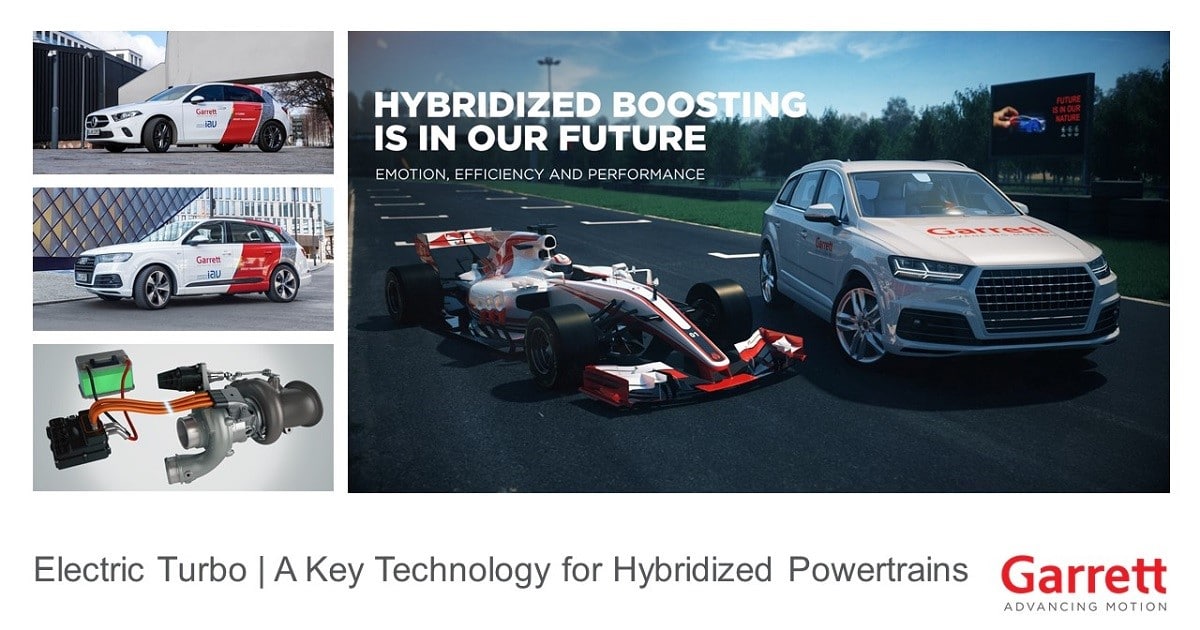 As the automotive world continues to put more focus on hybridized powertrains, Garrett Motion is introducing a new key technology to push the needle further – its state-of-the-art "E-Turbo".
As recently announced with Mercedes-AMG, the world's first E-Turbo for passenger vehicles is an evolution of modern turbocharging technology with immense benefits to automakers and, ultimately, those behind the wheel of hybrid vehicles. To help explain the many facets of its E-Turbo technology and its application in the real world, Garrett has released a deep-dive E-Turbo webinar hosted by Garrett Senior Director of Powertrain Peter Davies.
After a brief registration, users can access the 27-minute guided video by clicking here.
Throughout the webinar, Davies walks viewers through what initially motivated Garrett to enter the untapped E-Turbo space, the overall functionality of E-Turbos, real-world testing of an expanded fleet and much more.
"We all know that the world of powertrain is changing at an unprecedented rate. Electrification is taking place everywhere, and the world of turbocharging is no different," Davies states in the webinar. "Hybridization is an even bigger trend than fully electric vehicles. Hybrids should reach 30% of the market by 2025, of which many of those hybrids may be turbocharged as well. . . what this gives us is the opportunity to electrify the turbo as well."
Along with this new webinar, Garrett also offers registered users free access to its whitepapers with even more information on all its technologies. The E-Turbo whitepaper can be accessed by clicking here.