Meet #GenerationGarrett
Cristina Deju
Commercial Excellence Leader
Passion. A feeling that by itself tells the story of Cristina Deju, an inspiring professional and a people-centric team leader. Cristina joined Garrett's sales operations team in 2018, looking for a dynamic workplace where new ideas are valued. In less than two years she was promoted to Commercial Excellence Leader.
"As professionals we owe it to ourselves to do what we love. As managers we owe to our colleagues a work environment they will enjoy," says Cristina. Read her #GenerationGarrett career story.
Cristina Deju has more than 12 years of management experience in large IT, Telecom and Automotive organizations. This background branched out into a leadership philosophy that nurtures trust and enables business performance.
Career growth:  A people-centric approach
"When I joined the company as Sales Operations Manager in January 2018, I already had an extensive management background, and the chance to work with multiple teams from various business units, particularly in the IT sector.  This experience allowed me to see and learn how a true leader should be in relation with their team. I'm not speaking about business results, but about what a manager can offer their team for people to deliver the expected business results. I'm speaking about mentoring, trainings, corporate responsibility projects, and team bonding. So, I joined Garrett with a large 'basket' of ideas and the will power to implement them. In a nutshell, my philosophy is: Start with people, business results will follow.
When your team trusts that your role as a leader is to be there for them, business results are immediate. And actions aren't automatically related to a budget. For example, we invented small team events that filled our office life with something else besides calls and emails.  In my case, the team's performance has positively reflected my leadership skills and helped my career development."
Freedom to implement your ideas
"I had a very supportive manager that gave me freedom to implement my ideas, encouraged me in everything I did and promoted my accomplishments outside the team. It's funny because at first, he seemed directive, but through our work together he proved to have had a fundamental impact on my career. As a snowball that grows bigger when it rolls, all these aspects had a cumulative effect and my promotion is the result of our work together, with a pinch of luck.
The lucky part is that this position opened. Commercial Excellence isn't a role that you see too often on the job market. It's a position that I have held in the past and that I loved: I gave the interview my best, just as I do every day on the job.
My philosophy is: Start with people, business results will follow.
The work environment: A place where you can "touch" the future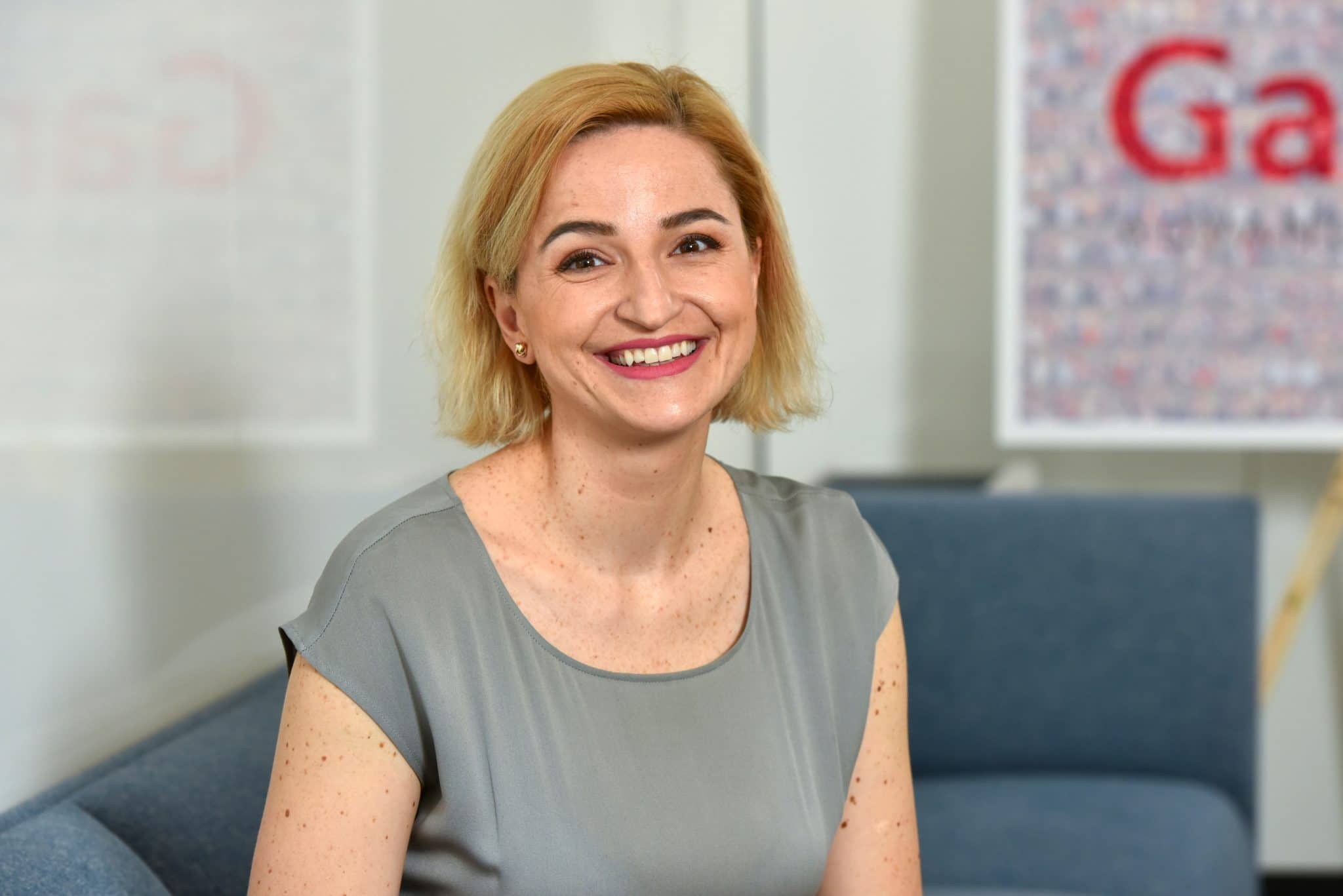 I always appreciated the very high professional standards in Garrett, but what I like the most is that we are active in an industry where you can 'touch' the future. You feel part of this future. Furthermore, you can almost see the 'bricks' you are adding at the foundation of the company. It's amazing to be part of this.
I believe the work environment is how we build it. Everyone contributes. I like to believe that we, in Sales Operations, have built a unique atmosphere, where people really feel and act as one team and enjoy the time spent at the office.
What I'm saying to the people I interview for my Commercial Excellence team is that you can really contribute: there are a lot of things to do and a lot that we don't even know will do. We have the freedom to make our mark on the sales act: from tools and trainings to market insights. We have the freedom to create. You can't be closer to the core.
Work hard and be passionate
My advice for a successful career is to work hard and hold yourself accountable This is what worked for me. And I'm not speaking about working blindly, but about consistent, focused, passionate work. If you work with passion and focus you will have the results everyone expects from you and even more. Add a responsible approach toward your own career, toward your development, and things will inevitably happen.
The main professional lesson of my career is that you need to like your work. We spend so much time at work that if we don't enjoy what we do and if this repeats throughout each day, 5 days a week is impossible to be successful. Moreover, you lose precious time. As professionals, we owe it to ourselves to do what we love. As managers we owe to our colleagues a work environment they will enjoy.
Visit Garrett's Careers page to see how you can join the growing global team and to discover our career opportunities.