Ford Power Stroke (1999.5 – 2003)
Description
Application

Ford F250, F350 & Excursion Power Stroke 7.3L Diesel

Part Number

739619-4

Description
– Model years 1999.5 – 2003 7.3L PowerStroke engine
– The GTP38R Turbo
– A Garrett exclusive ball bearing cartridge for unbeatable response, efficiency, and durability. Elimination of the thrust bearing eliminates Failures at elevated boost levels
– The 88mm GT compressor wheel provides 33% more flow than the stock 80mm wheel.
– Ported shroud housing improves compressor flow range for surge control 1.00 A/R turbine housing for free flowing exhaust with reduced back pressure and up to 200° F reduction in exhaust gas temperature
– Maximum recommended boost level is 40psiAvailable through the Garrett Master Distributors, Garrett Performance Distributors and PowerMax Distributor network.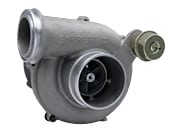 Ford Power Stroke (1999.5 – 2003)
Compressor Map & Exhaust Flow Chart
Compressor Map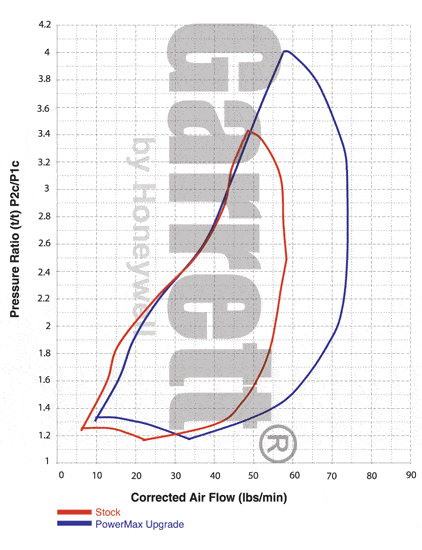 Ford Power Stroke (1999.5 – 2003)
Performance Comparison Sheet
Garrett Turbo Kit
Horsepower
590 HP*
* Estimated. Performance results of this product are highly dependent upon your vehicle's modifications and tuning/calibration. The horsepower numbers represented above are calculated based strictly on choke flow of the compressor map (total turbo capability), which represents the potential flywheel horsepower.
Ford Power Stroke (1999.5 – 2003)
Download Section