PN: 881649-6001
2011 - 2019 Ford | Mazda Ranger PXI PXII BT50 3.2L | 2.2L
All aluminum, TIG welded construction increases strength and durability for on road and off road applications.
Description
The Garrett® direct fit Ford Ranger PXII 3.2L & 2.2L performance charge air cooler boasts a 218% larger core that helps reduce intake manifold temperatures by an average of 32 °C based on test data. Optimized end tanks improve air flow through the core.
Garrett direct fit performance intercoolers are engineered for enthusiasts that want increased vehicle performance while maintaining OEM fitment. Advanced CFD combined with bar and plate core technology results in lower intake temperatures that increase heat saturation point.
This direct fit performance intercooler installs in 2.0 hours and reuses the stock bolts, hoses, and clamps.
Part Number: 881649-6001
Features
Supports up to 499 kW
218% larger core than stock
Installs in stock location
Cast aluminum end tanks
Advanced offset fin design
Bar-and-plate construction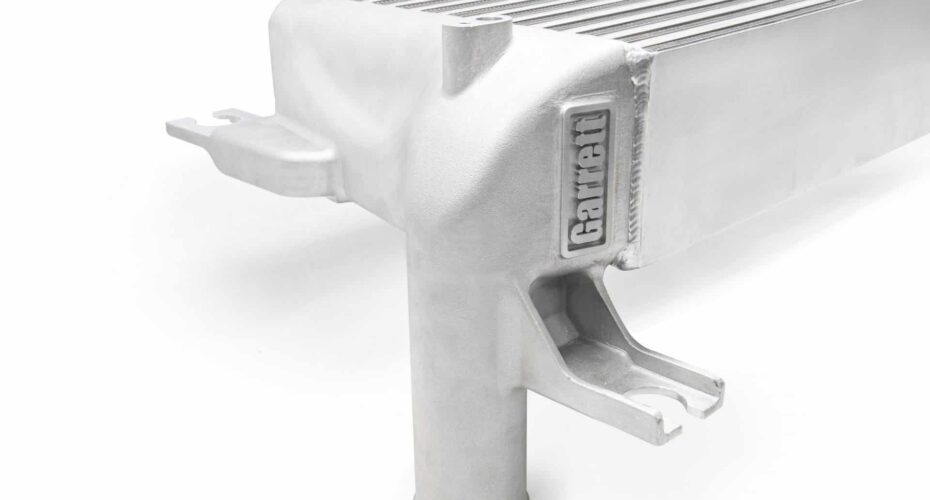 Performance: Dyno Testing
Vehicle dyno test data comparing OE to Garrett. Multiple back to back dyno pulls measure inlet and outlet temps to gauge intercooler effectiveness and heat saturation point.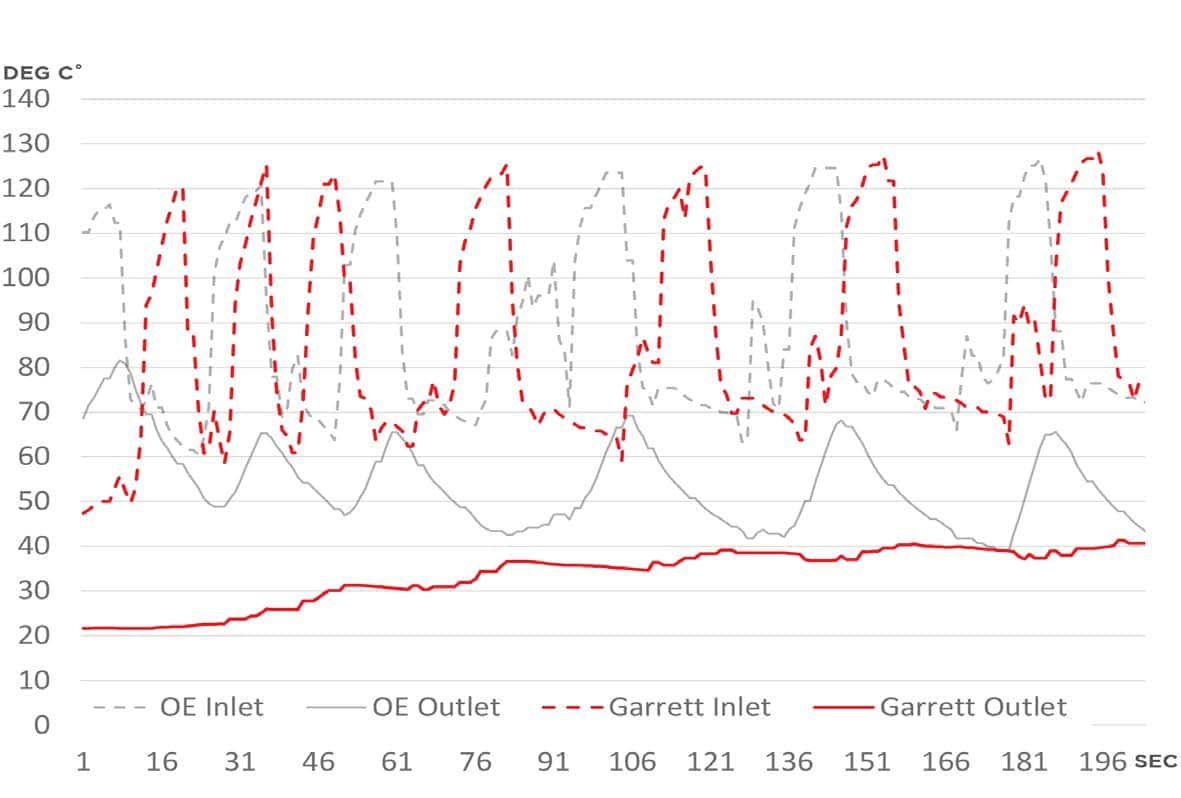 Intercooler specification
Part Number
881649-6001
Vehicle
Make
Ford | Mazda
Model
Ranger PXI PXII BT50
Year
2011-2019
Engine
Type
3.2L | 2.2L
Fuel
Diesel
Weight
12.56 kg
Size Specs
680mm x 101mm x 260mm