05/15/2019
Vienna Motor Symposium 2019
Discover Our Differentiated Automotive Technologies Enabling Greater Efficiency and Security
See our technology exhibit at the Vienna Motor Symposium, Gartensaal Display Area, from May 15-17, 2019, in Austria
Garrett is a cutting-edge technology provider that enables vehicles to become safer, and more connected, efficient and environmentally friendly. We lead the development of innovative and differentiated solutions for turbocharging, electrification and automotive software, which empower the transportation industry to redefine and further advance motion.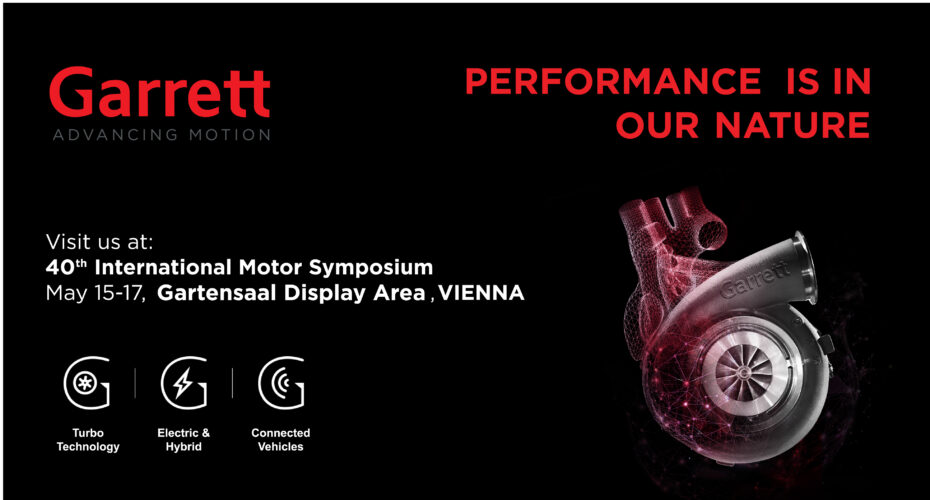 TECHNOLOGIES ON DISPLAY
Turbocharging
DAVNT – Double Axle
VNT Turbochargers
Garrett Latest generation of Variable Geometry Turbo DAVNT (Double Axle VNT) offers robust and high performance boosting solution enabling fuel efficiency improvement, emission reduction and further enhanced engine braking capabilities.
Variable Geometry Turbo DAVNT (Double Axle VNT) turbos, available in different sizes, are especially suited to diesel engines with displacements from 2.5L to 15L – from small delivery vans to large highway trucks and off-highway equipment.
Variable Geometry
Turbo for Gas Engines
Garrett's variable geometry turbos (VNT) for gas engines optimize fuel economy and maximize performance through a cost-effective design.
Facing increasingly stringent emissions and efficiency standards, automakers require innovative technology solutions to stay on top of the industry. Garrett's variable geometry turbos (VNT) for gas engines are optimized for the future of auto innovation. They use an advanced design—enhanced with all-new aerodynamics and materials—to achieve cost-effective, best-in-class performance and fuel economy. Our variable geometry turbos for gasoline engines are developed for moderate power density, high-efficiency engines with displacements from 1L and above.
Two Stage Turbo with
Sheet Metal Turbine Housing
The next generation of Two Stage architecture with enhanced thermal management technology offers augmented performance and helps in NOx emissions reduction.
The applications are responding to key needs such as increased performance with emissions reduction on passenger cars mid-size diesel engine range.
Suitable for all diesel engines
Benefits:
• Reduced thermal losses – higher catalyst inlet temperatures which in turn lead to faster catalyst light-off time
• Up to 50% weight reduction for the turbine housing (2kg)
• Low Nickel content material, reducing the risk in of nickel inflation
• Optimisation of precious metal loading of the catalyst system
TECHNOLOGIES ON DISPLAY
Electric & Hybrid Boosting
Garrett is a project Partner for EU H2020 "Particle Reduced, Efficient Gasoline Engines" (
PaREGEn

)

The overall project targets a 15% CO2 reduction versus the baseline engine with uncompromised performance attributes, while respecting EU6d emissions limits and PN emissions down to 10nm.

Garrett's contribution to the Project has been to innovate and supply a hybrid boosting system combining an Electrical Compressor and a Gasoline VNT with Integrated Wastegate.

The aim is to demonstrate an ultra high efficiency gasoline engine applying high compression ratio and dilute combustion.

The technology is now under evaluation both on engine and in a demonstration vehicle.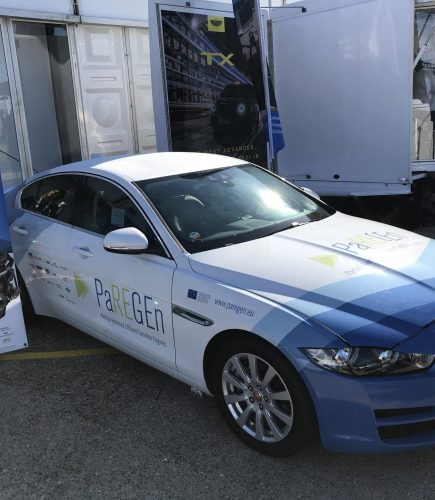 Second Generation Two Stage Electric Compressor
 for Fuel Cell Electric Vehicles
Garrett's Two Stage compressor enables automakers to optimize electric powertrain potential by boosting hydrogen fuel cell stacks to higher pressures and flows within a downsized package that fits inside regular vehicles. Advanced bearing and electrical system designs increase performance, reduce size, weight, and noise, and help make the vision of zero emissions vehicles a reality.
Garrett's Connected Vehicle Solutions help OEMs and fleet operators safeguard vehicle integrity at all times by detecting, reporting and preventing anomalies that may occur.
Garrett software supports automakers and fleet owners with 3 interconnected elements: cyber security, advanced controls, and integrated vehicle health management. We can do this by drawing upon our history of more than 60 years of automotive innovation.
Our combination of on-board network Intrusion Detection System (IDS) and the Intrusion Detection and Prevention System (IDPS) can block known attacks to prevent damages on the vehicles and its occupants.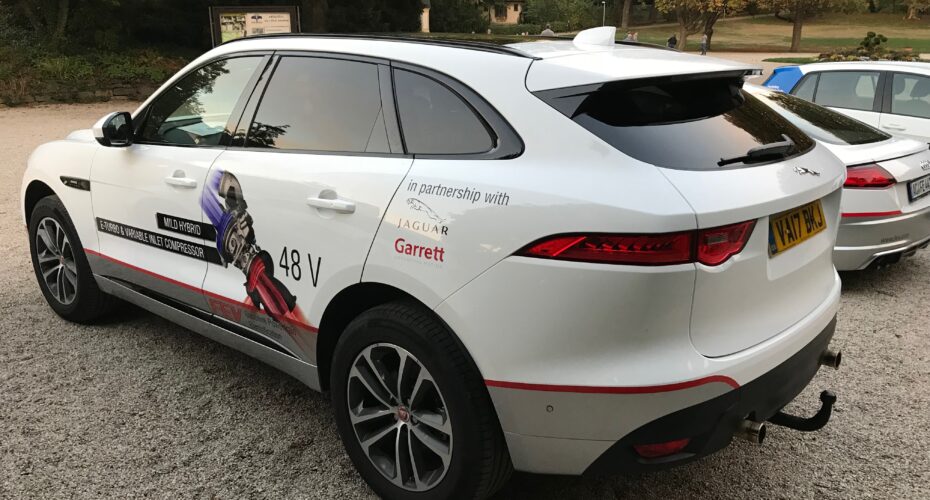 Moreover, our system reports to the off-board Security Operations Center (SOC) anomalies detected on-board, whether they are due to a new attack or a system defect. In both cases, the OEM or the fleet manager will have the necessary information to act and to remediate the vulnerability or the system defect in a proactive way.
Moreover, the company's unique expertise in advanced controls and automotive engineering, resulting from decades of OEM engagement, is driving its controls solutions –that can contribute to physical automotive systems working in a safer and more optimal way.
Garrett has unveiled new boost control architecture that can significantly enhance turbo performance and health and help unlock optimized energy management. This latest innovation redefines conventional ECU and mechanical turbo interaction by creating a new control subsystem for the Electric Turbo.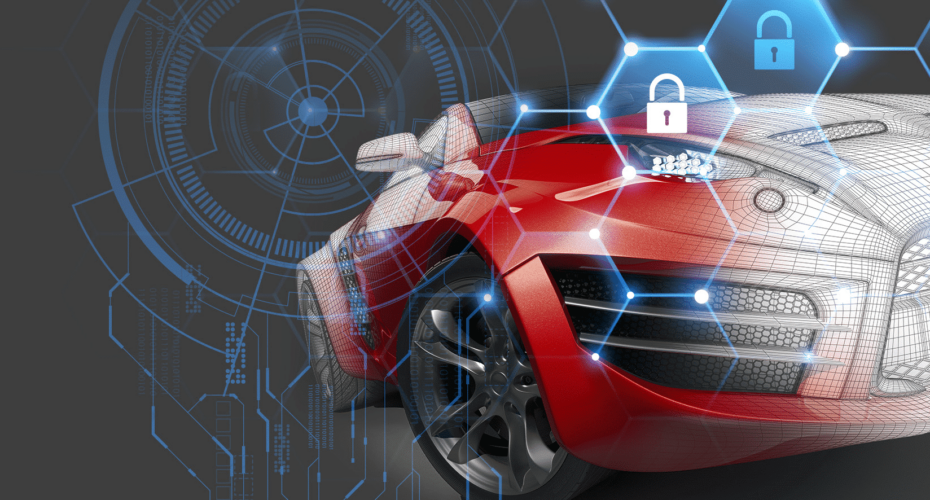 If you would like to receive more details about the Garrett Motion technologies on display at Vienna Motor Symposium 2019, please fill out the form and we will get in touch with you soon:
* These fields are required.